A highly bespoke drinks trolley designed by Technē, expertly crafted and assembled by Tuckbox. This unique project initially started off as an internal design competition, and was so compelling it resulted in a finished piece.
Collaborators
Crafted by Tuckbox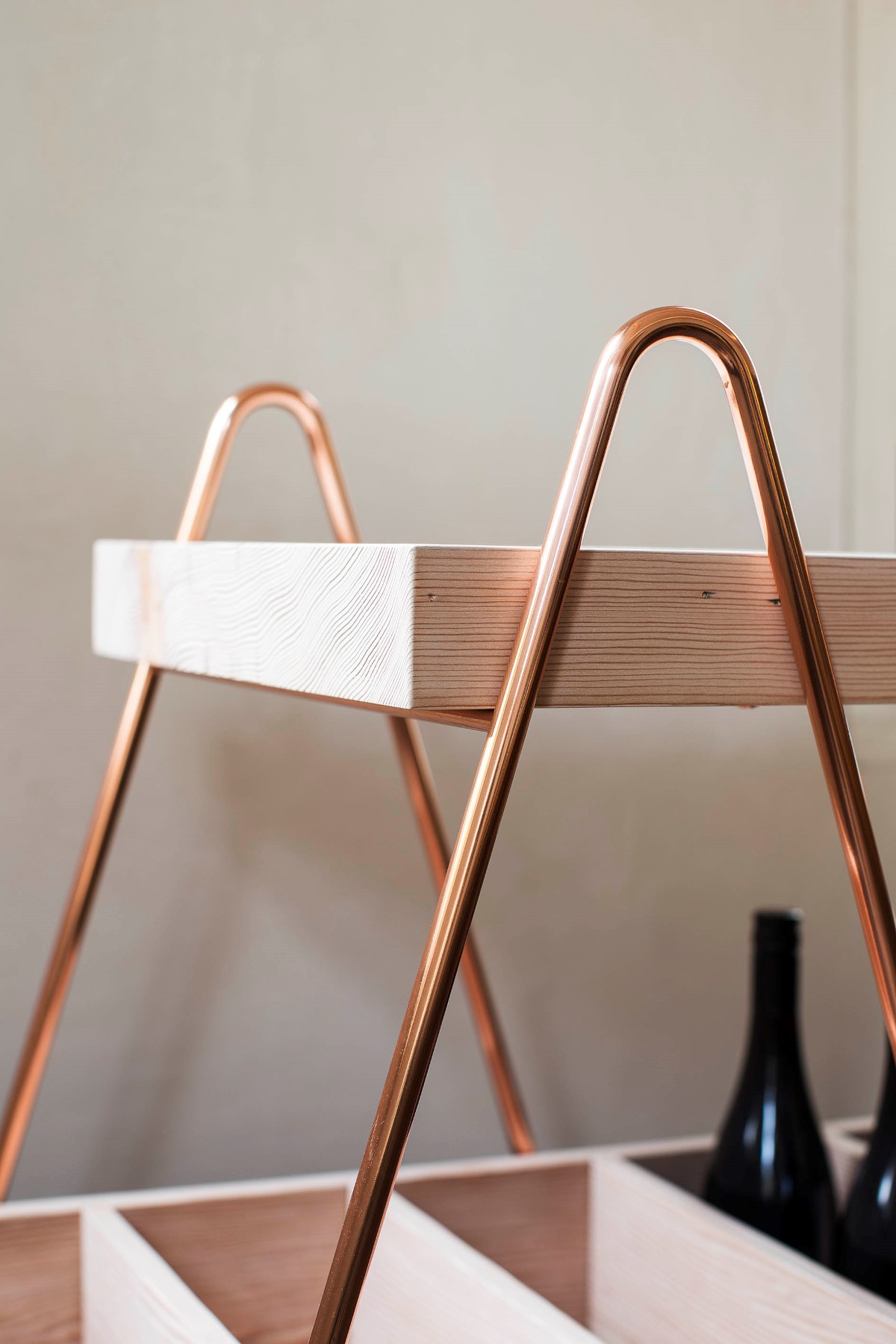 A flowing piece of bent steel connects all the elements together in a poetic manner.

The design balances the robust aesthetic of the timber elements against the polished copper finish of the frame.
The design incorporates reclaimed Douglas Fir timber, marble for working and cutting surfaces, and Mud Australia ceramic bowls.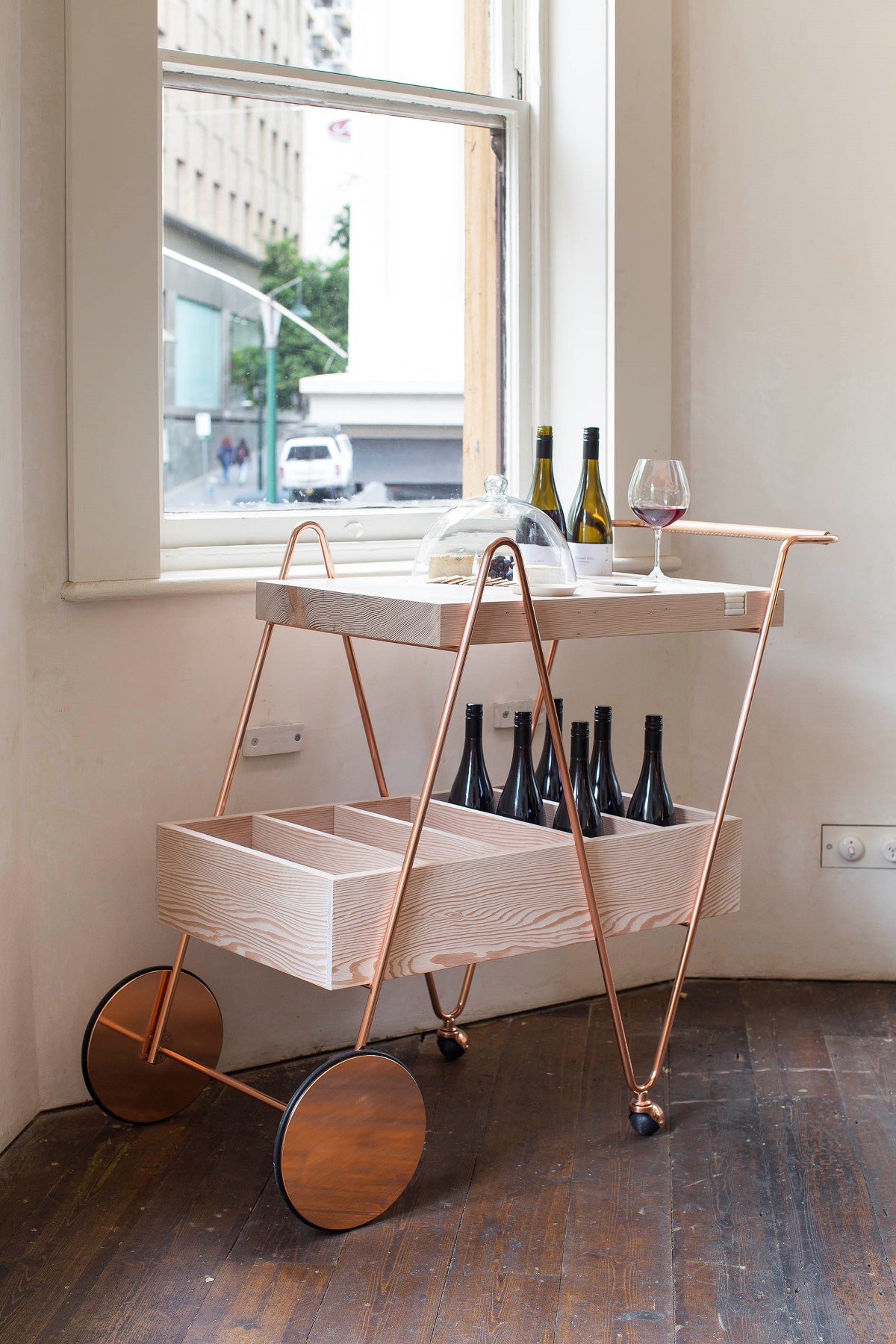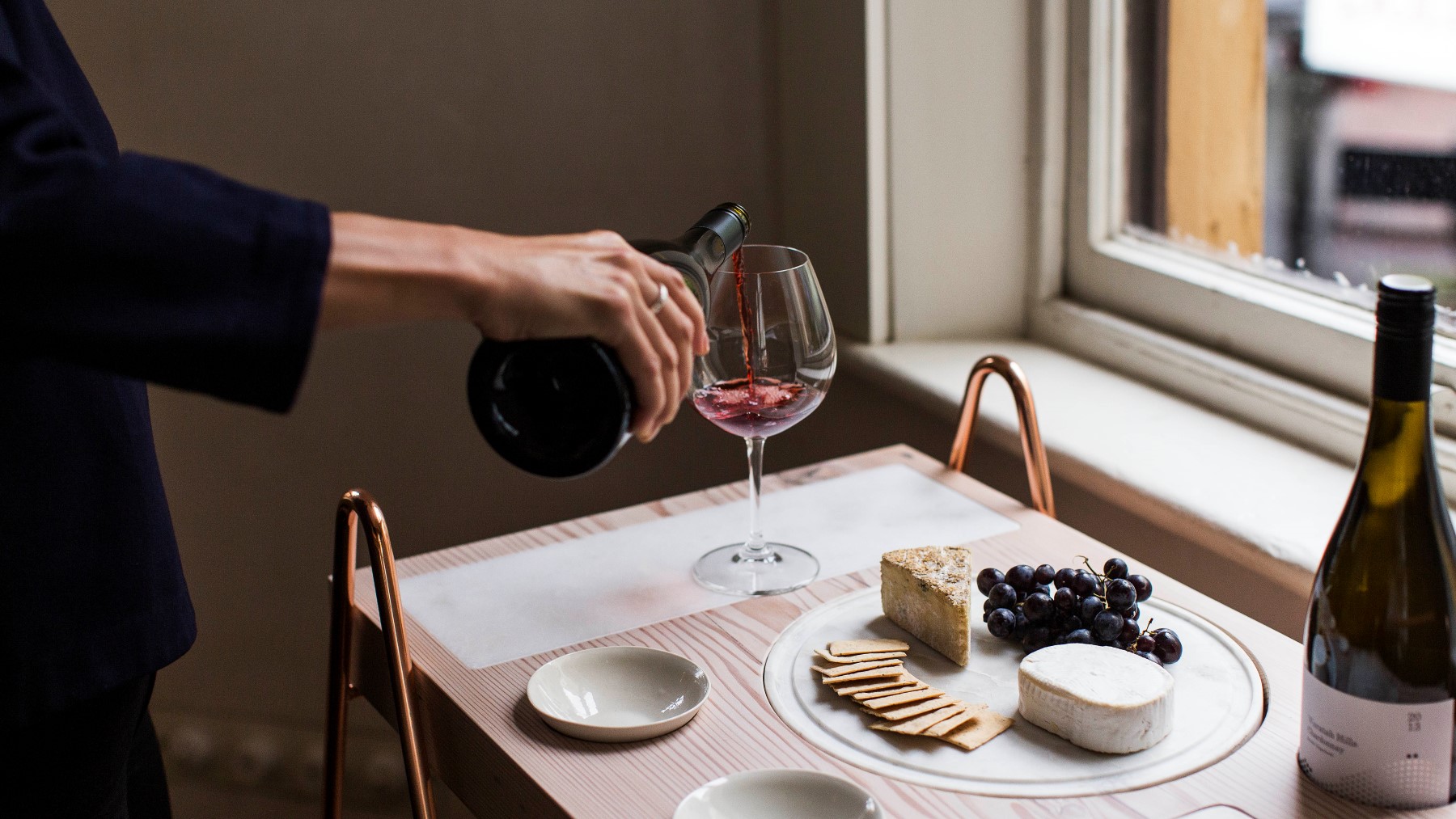 Aesthetics meet functionality
The particularly fine steel gives the robust timber planes a sense of floating especially with their off centre layout, which is both an aesthetic and functional decision for ease of access to the level storage box.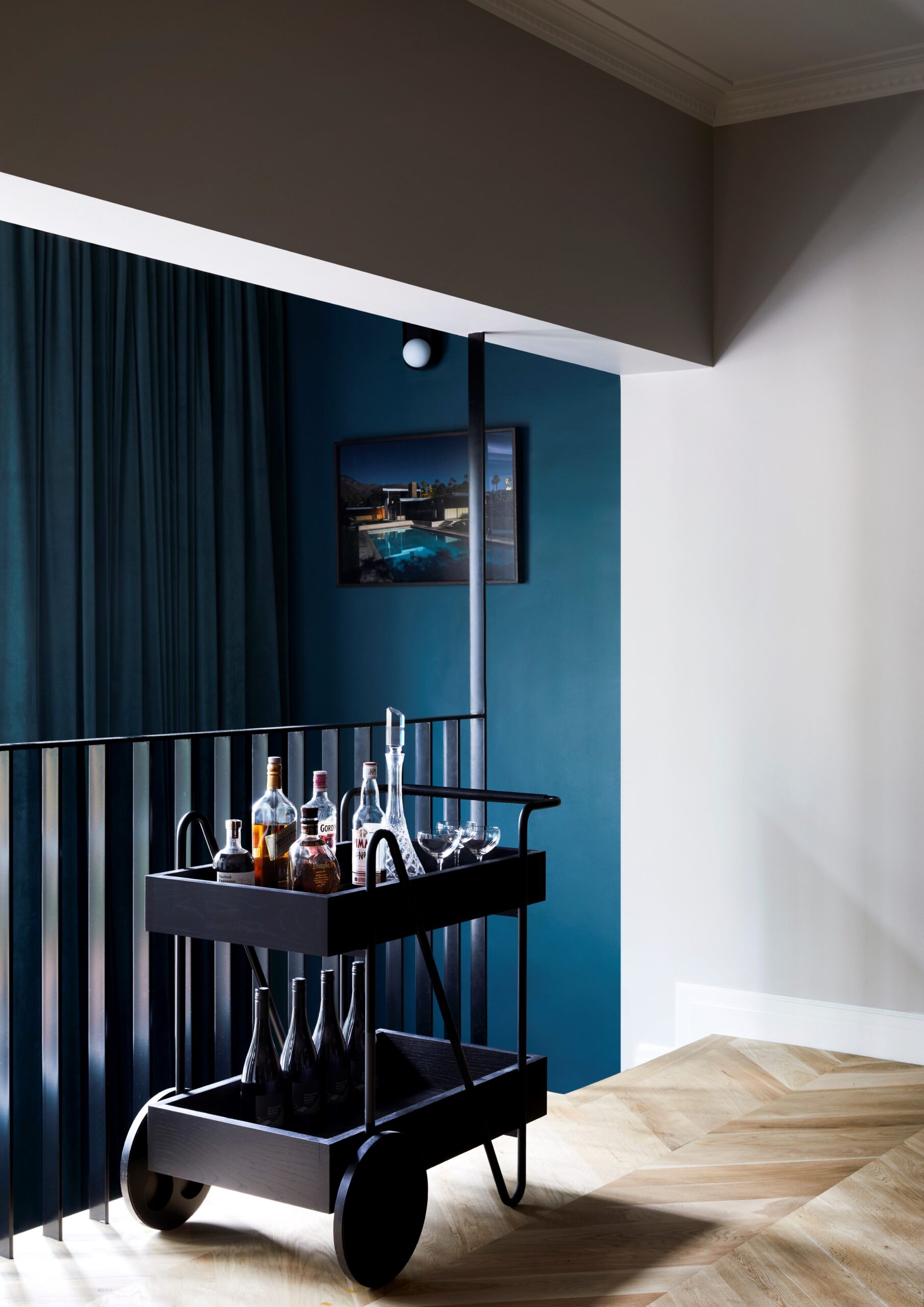 Design evolution
Working collaboratively with Tuckbox, we fine tuned a second version of the design, altering the depth and proportions of the top tray, and dropping the lower tray to sit flush with the powder coated steel wheels.
Photographed by Caitlin Mills