Deka Immobilien is a modern and creative environment within a corporate setting. The space references what is inherently Melbourne, laneways, graffiti, cafes and raw environments.
Traditional Custodians of this land
Wurundjeri people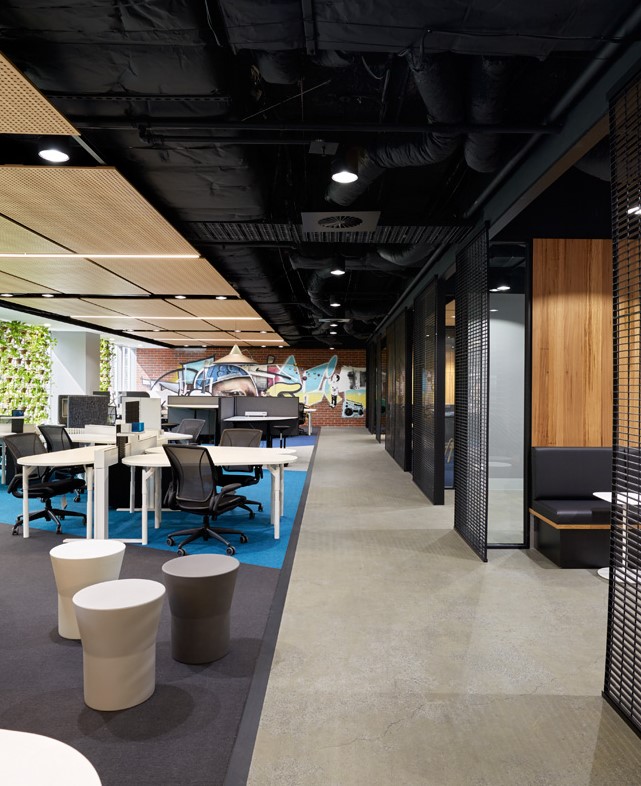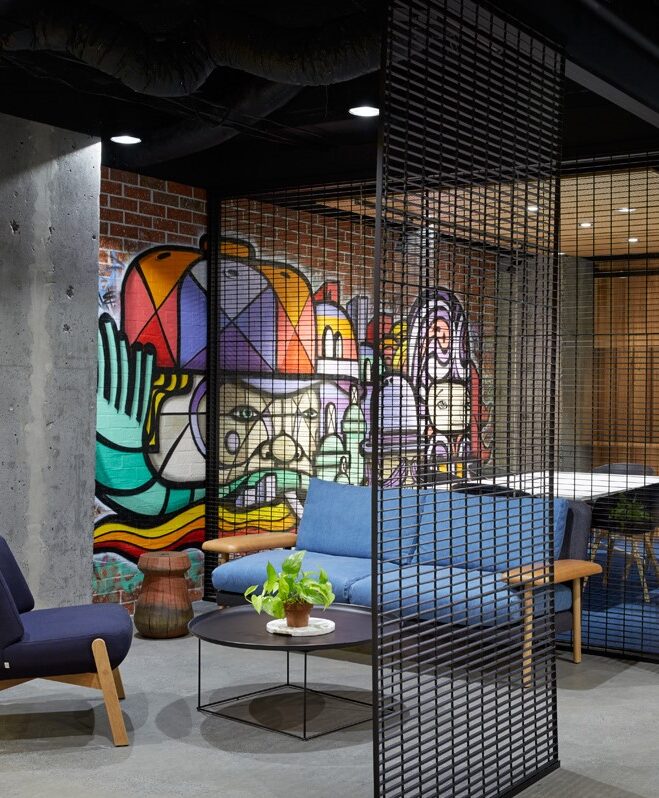 Homage to Melbourne CBD
To infuse the space with a Melbourne flavour, we have utilised exposed concrete and timber elements, paying homage to the city's thriving café culture. These materials create a warm and inviting atmosphere while adding a touch of authenticity. Additionally, steel mesh and reinforced steel bars have been strategically incorporated throughout the design, not only embracing the industrial aesthetic but also serving as functional screening devices, delineating different areas within the space.
"This project is a corporate expression of Melbourne's gritty laneway culture."
– David Spaccatore, Senior Interior Designer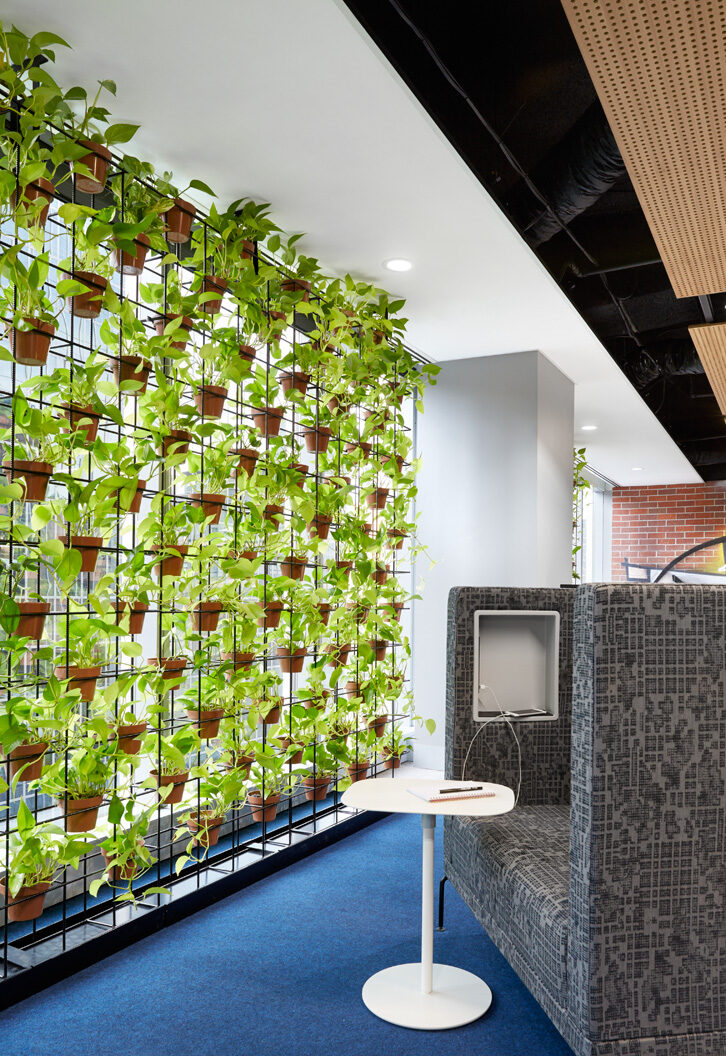 Indoor environment
One of our key design elements is the integration of vertical gardens and planter boxes, which contribute to an enhanced indoor environment. These living features allow us to bring the outdoors in, improving air quality, and fostering a sense of well-being among the occupants. The lush greenery serves also as a visual contrast to the urban elements of concrete, bricks, graffiti and metal.