Designed for 120 staff, and covering two levels, each one being 1200 square metres, the brief for the global company's Melbourne headquarters was, amongst other things, to capture the essence of Melbourne.
Traditional Custodians of this land
Wurundjeri people
Photographer
Tom Blachford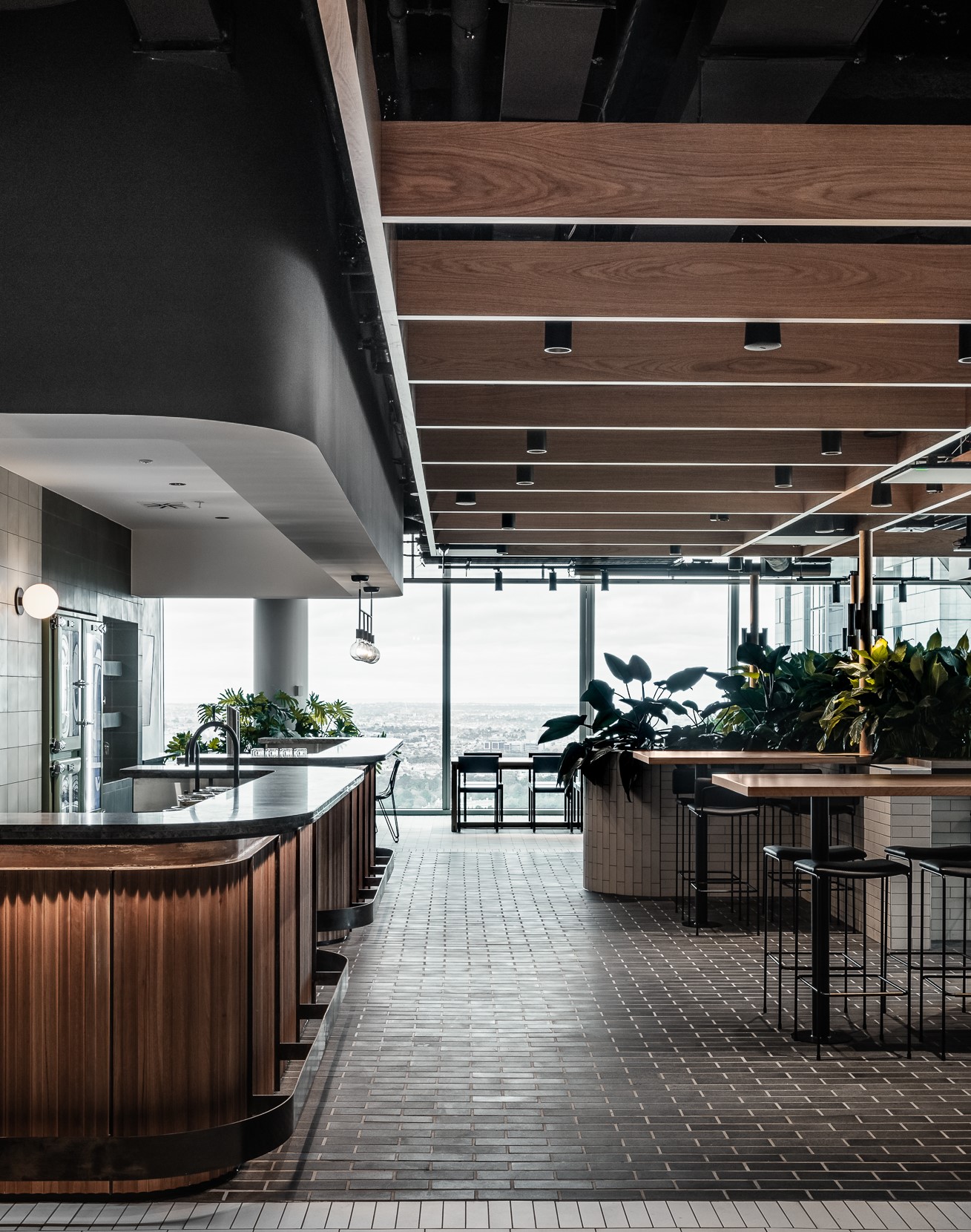 Working collaboratively with the client, we defined the brief – urbane & slightly industrial and also offer different experiences and work environments for staff: many of whom are used to coming and going, regularly visiting clients, rather than being continually in an office environment.
The word 'corporate' was also to be avoided, allowing the place to feel both comfortable and importantly, approachable.
"All of our projects are defined by a clear concept, that we work with our client to define."
– Nick Travers, Director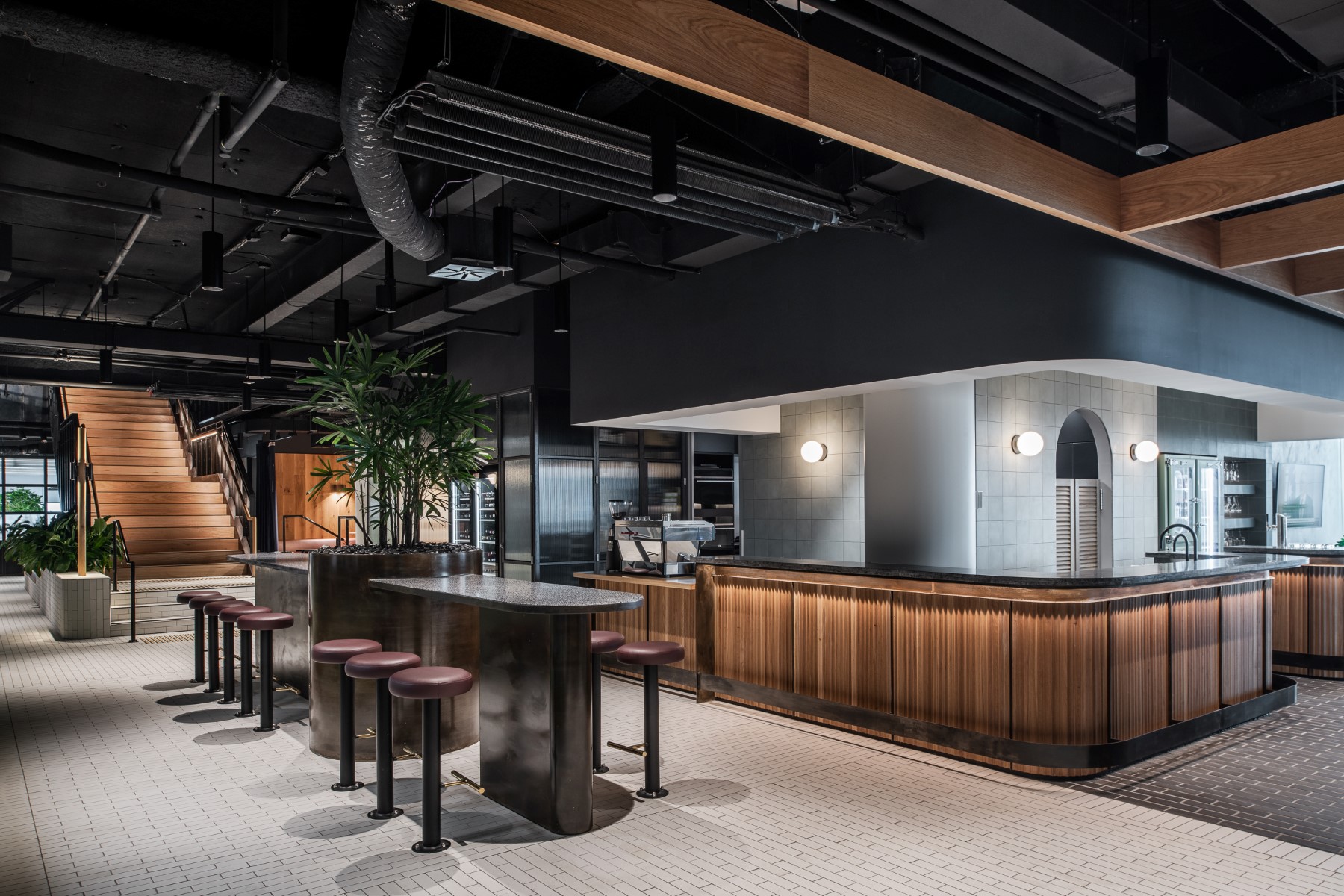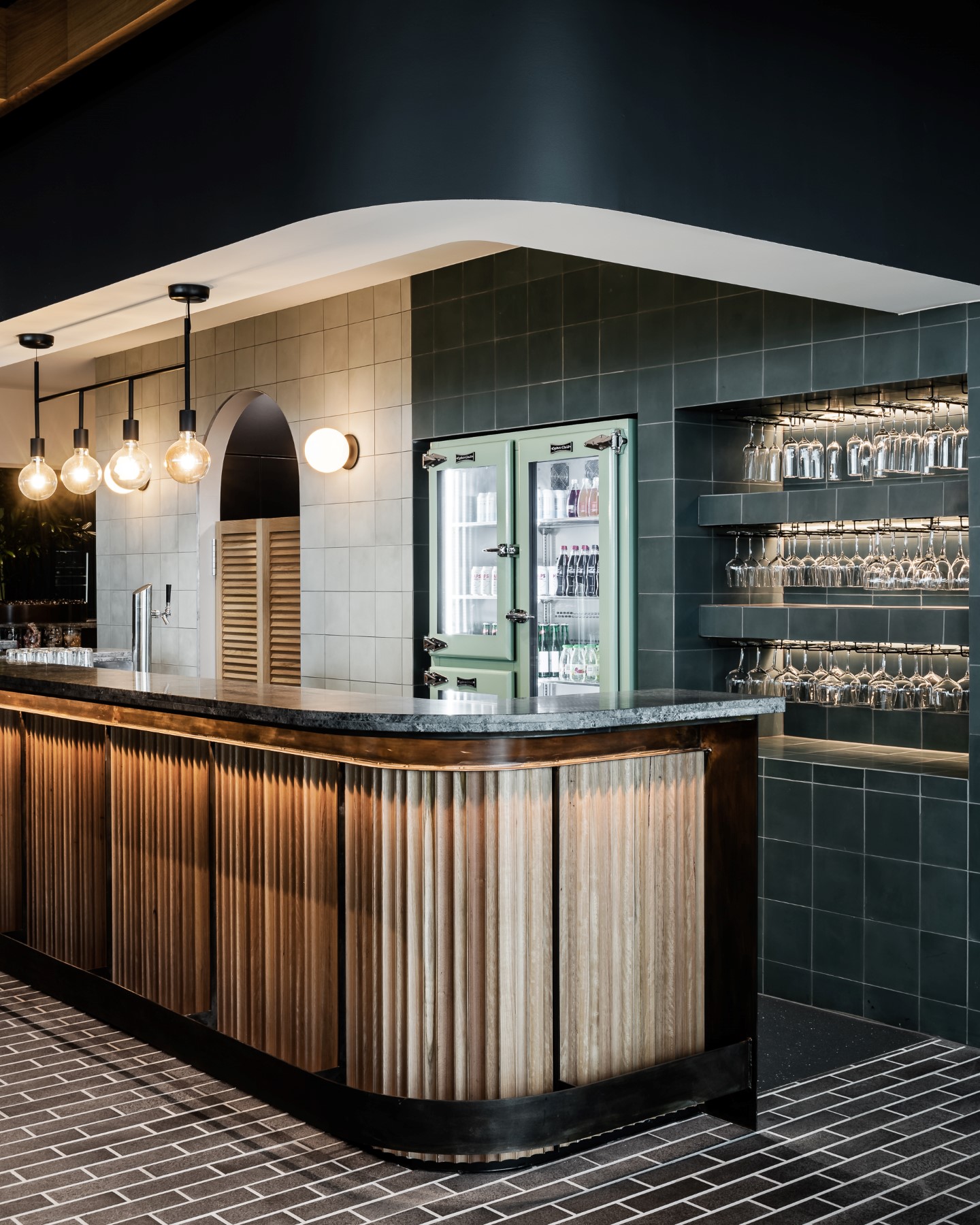 A new age of workplace design
As workplaces evolve we are seeing a crossroad between workplace, hospitality and domesticity. The intersection is the incubator of a business's culture. Spaces to socialise, spaces to collaborate and spaces to concentrate are all vital in supporting innovation and excellence.
Underpinning the creative solution is a dependable knowledge of technical detailing and working with client policies; acoustic, security, audio-visual technology, brand and signage.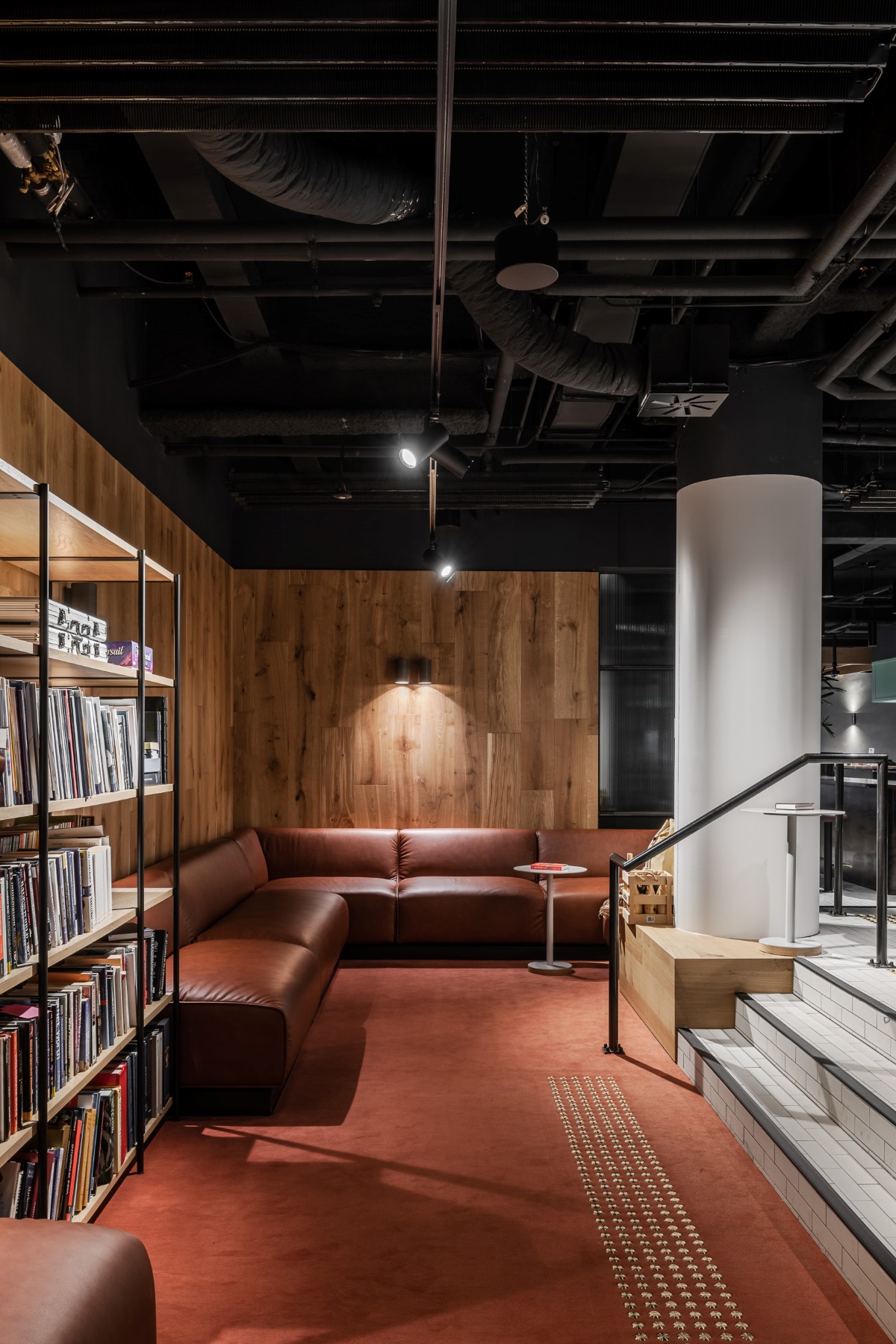 Beyond functionality
The look and feel of internal spaces extend beyond functionality, inspiring a sense of well-being and inspiration that aligns with the brand's ethos. The use of natural warm coloured timbers and landscaping within a high-rise building instills a feeling of groundedness.
Our design also took into consideration the global reach of the brand and create a space that reflects its values and culture, while still accommodating different cultural nuances and preferences.