Technē: 'To make, poetically'
The studio was established in 2001 with the founders opening their own bar and restaurant which set them on a course designing many of Melbourne's much loved and admired hospitality venues. After more than 20 years of practice, Technē is awarded and recognised for producing a range of projects across architecture and interior design.
Our key project typologies are:
Hospitality
Commercial
Workplace
Hotel & Leisure
Multi-Residential
Single-Residential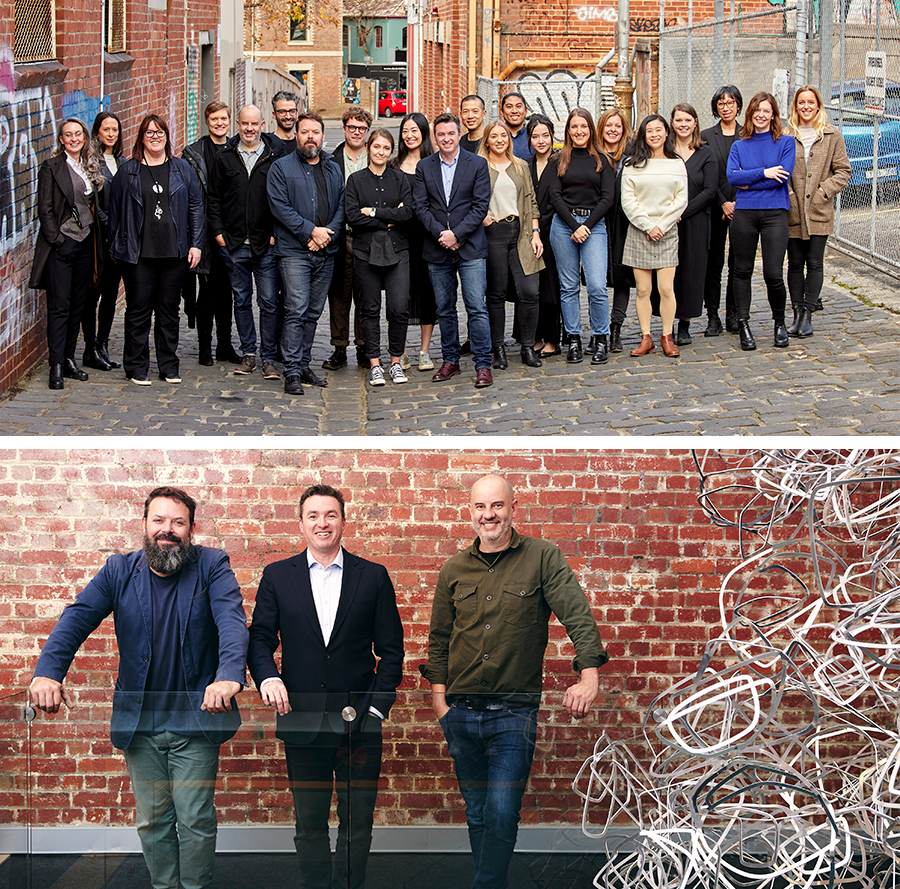 Our Values
Aligned Purpose: We listen for what matters, foster collaborative relationships, seek genuine teamwork and embrace a studio attitude.
Crafted Delivery: We simplify the complex, clarify priorities & expectations, percolate elegant solutions, share our learnings across all projects and be super communicators.
Bespoke Design: We fuse aesthetic & functional beauty, encourage diverse opinions & debate while always elevating human experience through design.
Our People
Technē's directors, architects Nick Travers, Justin Northrop and Steve McKeag, all have their own strengths, and while each is responsible for certain aspects in running the practice, there are opportunities for each to share responsibilities and tasks. And rather than a hierarchical approach, with directors purely leading, at Technē, staff are encouraged to be integral to the design process and achieve the best possible outcomes. However, there are strengths that each director has developed over the practice's 20-year history and these are borne out on a day-to-day basis.
"Our studio's culture thrives on collaborative exploration. Where ideas are challenged and shaped collectively, pushing Technē to achieve the highest levels of design for our partners, and clients."
– Nick Travers, Director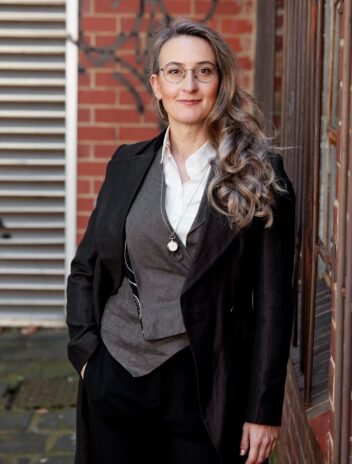 Sebnem MacDonald
Associate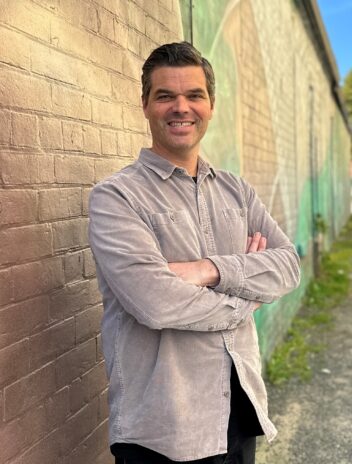 Rhys Pollock
Project Architect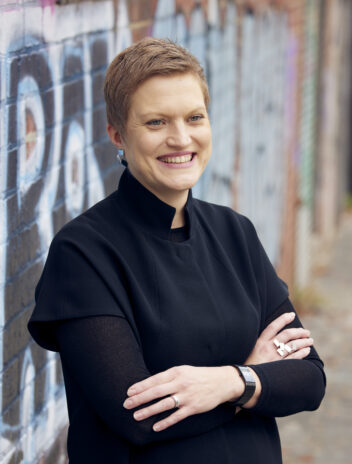 Gabriella Gulacsi
Associate Director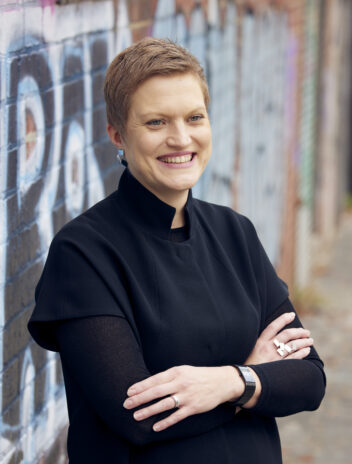 Gabriella Gulacsi
Associate Director
Inspired by a family friend from Switzerland whom worked in interior design with a unique and exceptional handwriting skill was the catalyst for Gabriella's chosen career path.
Gabriella completed her honours degree at the University of South Australia in 1998. Prior to completing her studies Gabriella secured a role and worked within the Adelaide office of Architecture firm – Woods Bagot. Having completed a five year stint in Adelaide, Gabriella moved to Melbourne in 2002 to further her skills, knowledge and seek new challenges. During this time she excelled in representing Architectus, Woods Bagot, and Geyer, delivering and collaborating on small-scale and major projects for industry leaders and blue-chip clients in the commercial sector, domestic and international.
In 2015, and with a good foundation, strong business acumen, and wealth of experience Gabriella moved to Technē. It was at this time, Techne were seeking to expand its commercial sector and looking to employ a leader for Interior Design. As project leader and throughout a project lifecycle, Gabriella is constantly evaluating and re-assessing risk to ensure the project is delivered on time, within budget and scope. Gabriella brings her passion for design and creativity, along with her pragmatic and holistic approach to business. Instilling collaboration amongst peers as a key driver to successful engagement with clients, this mutually benefits and enriches the desired outcome.
Gabriella leads by example with honesty, fairness and trust. She believes in her team and sees every project as an opportunity to deliver exceptional client service.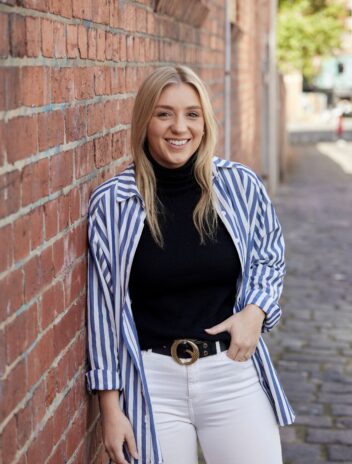 Bianca Baldi
Associate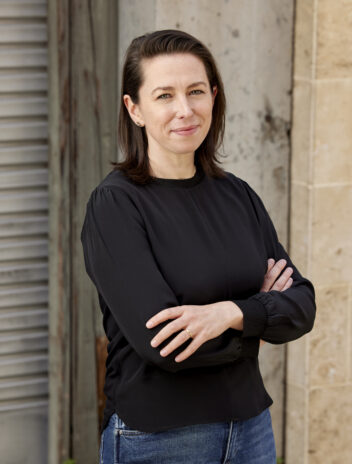 Claire McGuire
Senior Project Architect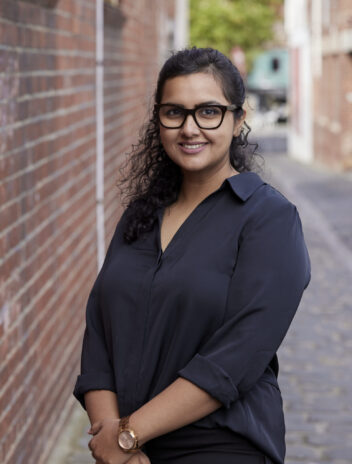 Dania Faruq
Graduate of Architecture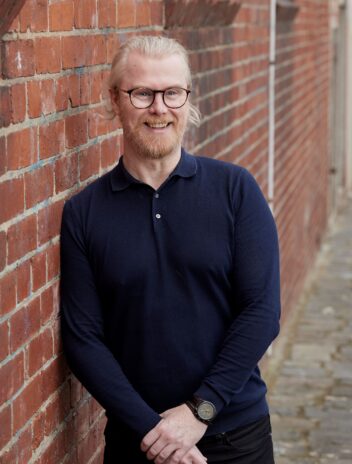 Ian Connelly
ARB UK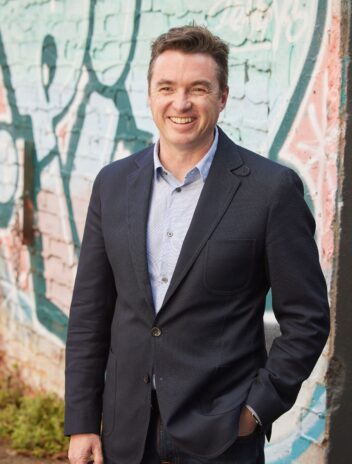 Nick Travers
Director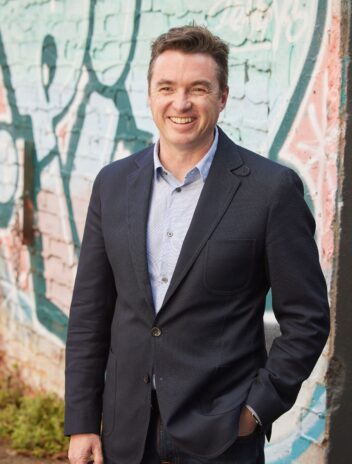 Nick Travers
Director
Travers is at the interface between the client and the practice, a role that fits with his ability to easily communicate and identify any 'glitches' in the building process. Getting projects completed on time and on budget is seen as fundamental to the success of any project, irrespective of scale.
While the delivery of a project is pivotal, Travers is acutely aware of the 'emotional' reaction a project also delivers: the ability to experience a space that goes well beyond 'bricks and mortar'.
One of the things that needs to be addressed is complete transparency, both with colleagues, and Technē's clients. And while some avoid the 'difficult conversation', whether that be related to timing or budget, issues need to be dealt with well before anything goes off track. And those discussions need to be appropriately timed through the life of a project to avoid any mistakes. So, while architecture often deals with celebrating the end product, focusing on the aesthetics or the poetry in a design, Travers also sees the importance of functionality, fulfilling a client's brief and going well beyond expectations established in an initial brief. The thought of one's hair standing up on the back of one's neck in seeing the completed project makes all the effort and attention given throughout the process ultimately worthwhile.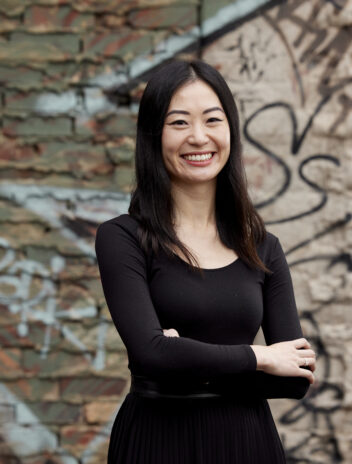 Jenny Cham
Senior Project Architect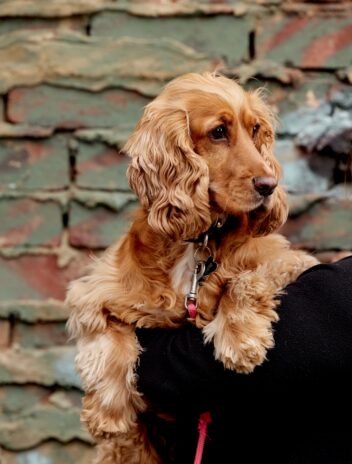 Millie
Wellbeing Officer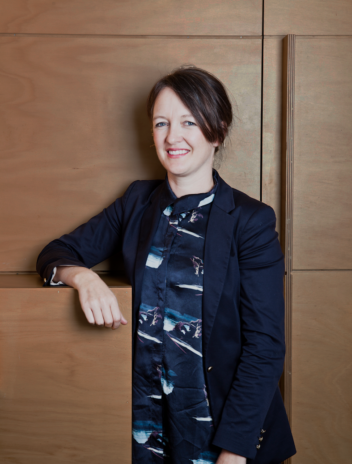 Dana Hutchins
Associate Director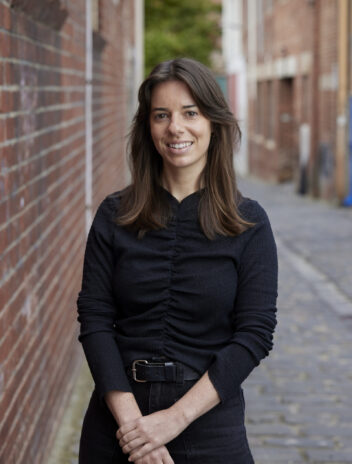 Kate Burchell
Senior Interior Designer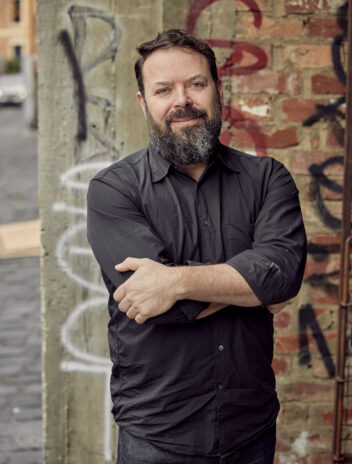 Justin Northrop
Director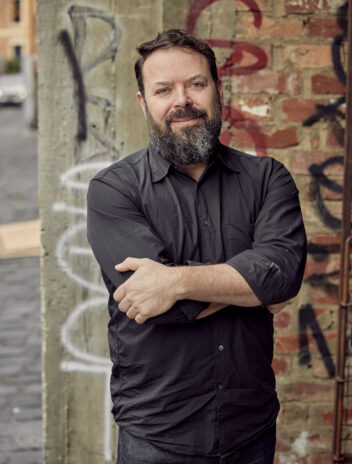 Justin Northrop
Director
Justin Northrop knew from his early childhood, growing up in Canberra, that he was going to be an architect. While his father was an engineer rather than an architect, he enjoyed watching seeing his father's practice expand throughout his high school years. This, coupled with the family home built by his father and the construction sites he visited, also cemented Northrop's career trajectory. Northrop's grandfather, a hobby craftsman, also sewed the seeds for making and working with his hands.
Graduating in Architecture in 1996, Northrop was fortunate to work in the office of Denton Corker Marshall (DCM) as part of a team working on projects such as the extension to Melbourne Museum and the Melbourne Convention and Exhibition Centre known as 'Jeff's Shed'. Witnessing the artistry of DCM directors' work, was highly valuable. From the large and highly innovative, to working with a small, yet as talented lighting designer Stephen Hennesy Art & Design, there was the benefit of working on small-scale projects by hand.
Making models led Northrop to work for Peddle Thorp Architects for six years, until 2002, when he established his own practice. And unlike being in a large commercial practice where he was a 'cog' in a large machine, there was now the ability to see ideas and concepts carried through, with initial projects focused on hospitality.
As Technē's design director, Northrop brings an analytical approach to the practice's designs. It's certainly not a 'flash of inspiration' that's delivered to clients, but a rational and methodical approach that generates both a poetic and highly functional outcome. And rather than taking a hierarchical approach, Northrop attributes Technē's success to his team and its ability to address the brief, while still maintaining that element of surprise and delight from the schematics through to the delivered project. And in the same way as it takes considerable energy and time to produce the perfect dish, creating the right design requires considerable skill and importantly, patience, to allow the practice to continue to grow and mature.
Karen Choo
Practice Manager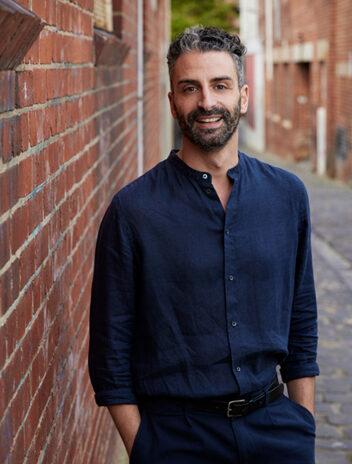 Nicola Placella
Architect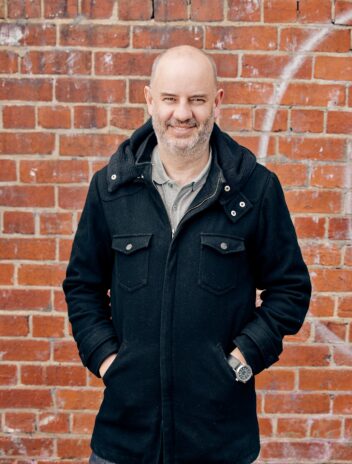 Steve McKeag
Director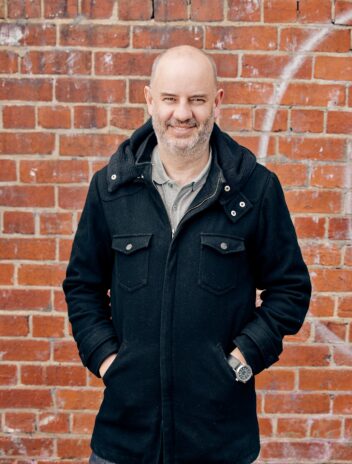 Steve McKeag
Director
As with Justin Northrop, the experience of seeing one's parents build their family home resonated with Steve McKeag who was a teenager at the time. Designed by architect David Reid in the Geelong suburb of Newtown, his family's three-storey house on a steep site is still engrained in McKeag's psyche.
So, it was no surprise to the family when their son enrolled to study architecture at Deakin University, graduating in 1999. And while his final year thesis went missing (a hand-drawn document prior to the introduction of computers), his passion and drive was recognised by architect Paul Delaney, who was known for his bespoke houses in Melbourne's leafy suburbs, such as Hawthorn and Kew. McKeag's interest in environmentally sustainable design (ESD) principles, well before these became more mainstream, was also recognised by his early employers, including architect Brendan Jones, now at Cloud Architecture, and larger practices such as Rothe Lowman. And in 2007, McKeag joined what was then Atelier Technē, initially working on hospitality and residential projects (bespoke houses and multi-residential).
Although McKeag has numerous talents, his role at Technē is described as 'prospecting', looking out for opportunities that will enable the practice to grow in a controlled and appropriate direction. Many of the projects start with simple conversations through business relationships that have evolved since he joined the practice. He also sees the bigger picture, looking at what lies ahead to consider whether these projects are aligned with Technē's direction.
Working closely with Justin Northrop, McKeag enjoys the planning arm of projects, whether these be hospitality, commercial or residential in nature. Extruding a client's brief, conceiving floor plans and providing the input to delight a client, well beyond expectations, continues to drive and inspire, not only McKeag, but all his colleagues. And when he's not in work mode, he enjoys exploring the terrain of his home turf at Jan Juc, mountain biking and engaging with the outdoors with his children.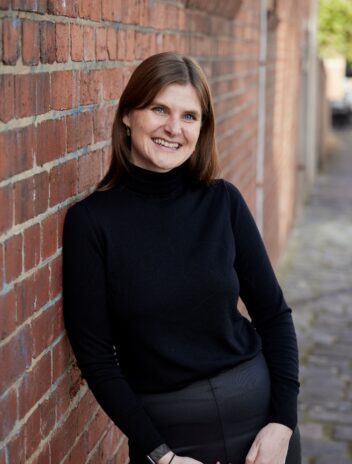 Jess Narsai
Interior Designer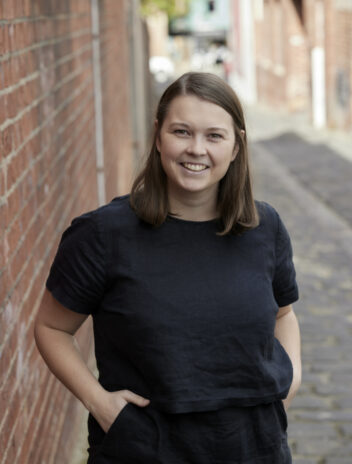 Bella Willis
Interior Designer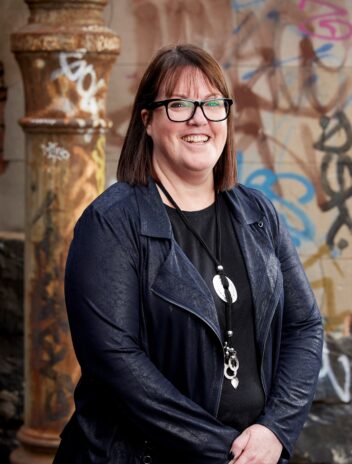 Carol-Lee McClure
Bookeeper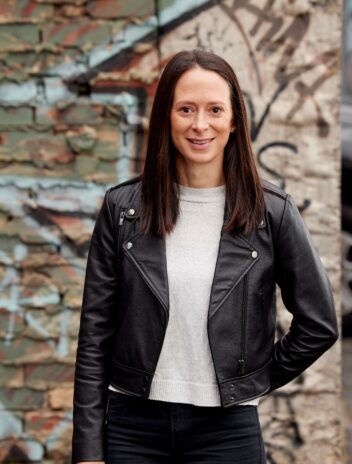 Nicole Symes
Studio Support Coordinator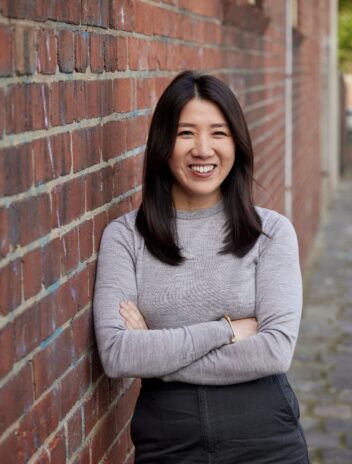 Kelly Wong
Senior Interior Designer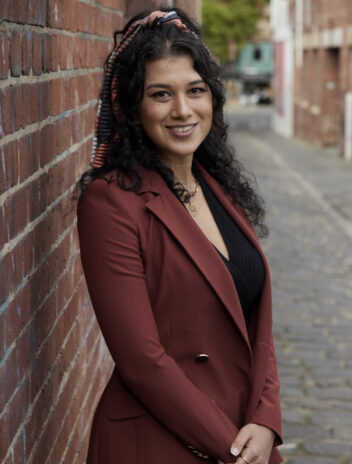 Jen Grealy
Graduate of Architecture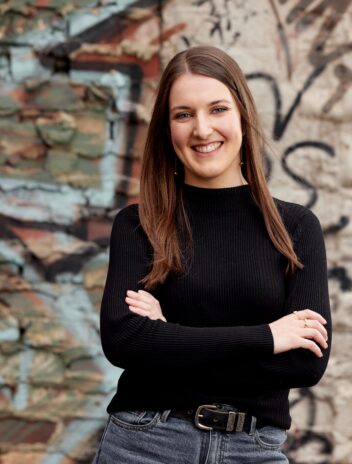 Eva Robinson
Studio Coordinator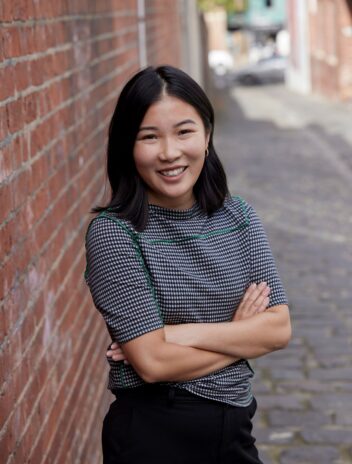 Lizzy Wang
Graduate of Architecture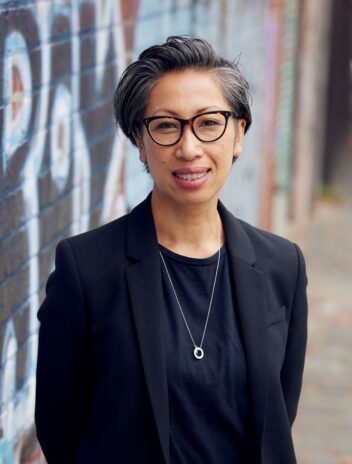 Sam Sempill
Associate Director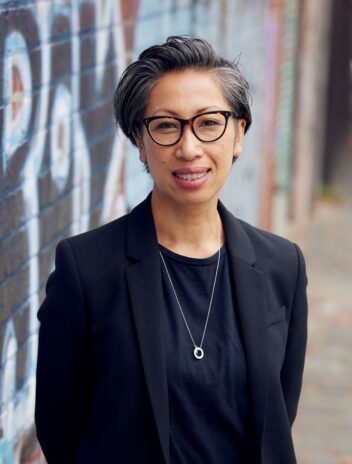 Sam Sempill
Associate Director
Architect Sam Sempill's career is as diverse as Technē's portfolio. Graduating in Architecture from the University of Melbourne in 2004, Sempill was running a restaurant at the same time, an extraordinary achievement given she was in her early 20s. She puts this mammoth effort down to the fact she was young and didn't require that much sleep. While the restaurant forms part of her past, her passion for cooking, as well as writing continues with a soon-to-be released cooking book.
Receiving a Premier's Award for art at school and along with her continued attraction to textiles (Sempill can easily spend an entire weekend hand-weaving one textile), she was drawn to architecture given it combined a good dose of creativity, along with a profession. And as with the dishes served up, Sempill worked for a number of practices, both large and small, after graduating: including Craig Perry + Peter Dan Architects, Nott Architects to Gray Puksand and Billard Leece. And while she enjoyed these experiences, she was looking to work in a practice that reflected her diverse interests, from art and food to simply the pleasure that comes from making things.
Being social by nature, the opportunity to co-manage a studio sits well with Sempill, who is focused on creating an outcome and being part of a fluid and transparent design process. Her years of providing service in the restaurant come to the fore, making sure her team has everything it needs and supporting younger colleagues in mentoring their career paths. The ability to 'read' people is pivotal to her success, along with her rational and logical approach, whether its clients, colleagues or consultants, ensuring that design concepts through to construction are delivered smoothly. Sempill's experience at the helm of a restaurant has been enormously beneficial with Technē's hospitality projects, with her knowledge of the organisational requirements demanded in a busy commercial kitchen.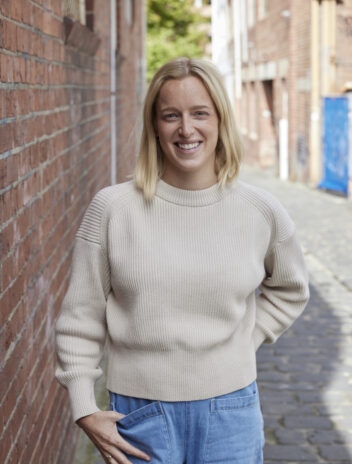 Anna Howkins
Interior Designer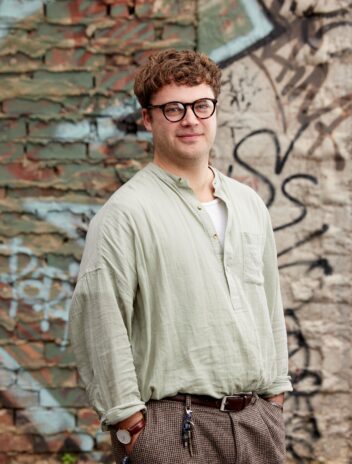 Jared Drever
Graduate of Architecture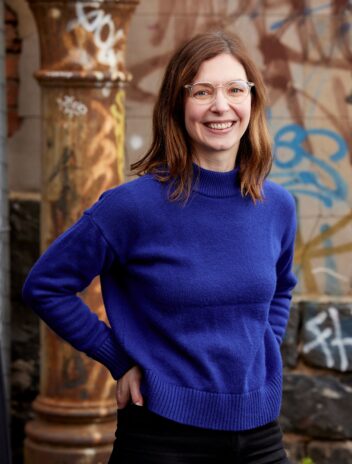 Emma Phythian
Senior Interior Designer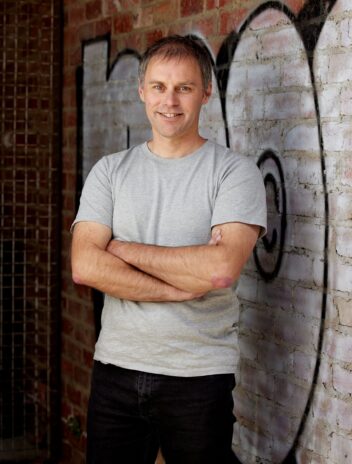 David Spaccatore
Senior Interior Designer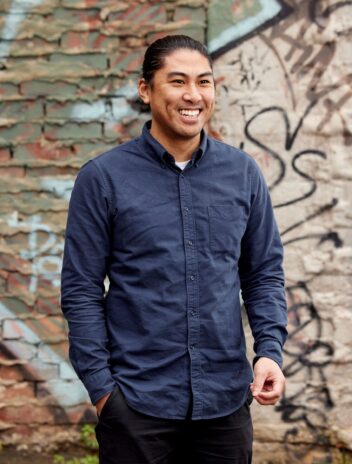 Matthew Chai
Architect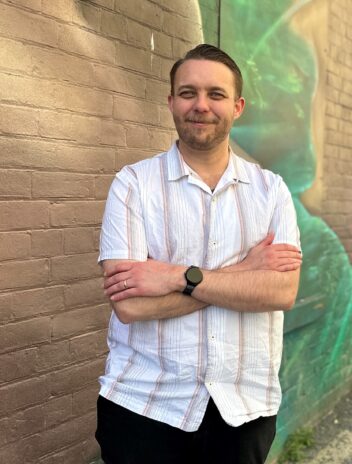 Matthew Corby
Architectural Designer and Documenter
Life at Technē
It's a big call, but we think we have the cutest work colleague, hands down!

Millie, our official Wellbeing Officer, has been with us from 2017 when our Director Nick decided his family and the Technē team needed a furry companion. She makes every day in the studio just that little bit better.

Enjoying the fruits of our labour.

We take time to reflect on past jobs by ensuring our team experience the public projects they created. This is our way to keep our team engaged and continue to collaborative effectively.

Our social culture is the lifeblood of our office, and we're pretty proud of the special comradery we have cultivated over the years. Whether it's our monthly BBQs, a pub crawl, or tennis in Carlton Gardens, we always make sure we play as hard as we work.

Collectors and creators by nature.

When you visit the Technē studio you'll notice many wonderful objects and curious side projects populating the space - e.g. our Director's Lego collection features heavily.

It's important to us that the team brings a bit of themselves to the office.

It's no secret we love a good spirit... So we created 4 of our own! Tinkering recipes with Bathtub Gin Co. and creating our own distinct labels has become a tradition over the past 4 years - Technē Gin, Negroni, Espresso Martini and the latest addition, Blood Orange Cello.

Having designed some of Melbourne's most iconic hospitality venues, we make sure that we support them during our team outings. We get a kick out of reliving the design stories behind these epic venues.

We seek inspiration and expression through collaborating on design exhibitions and immersive experiences.

Our engagement in Melbourne's design scene fuels our team's commitment to delivering spaces that leave a lasting impact.

From crafting furniture or creating art pieces for our personal spaces, experimenting with finishes or architectural models, the Technē workshop in the studio serves as a creative sanctuary for our team.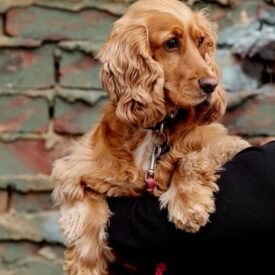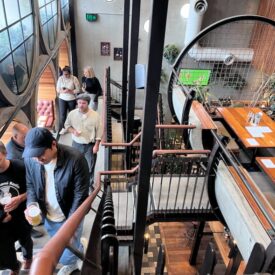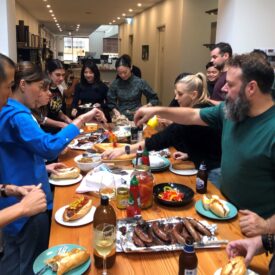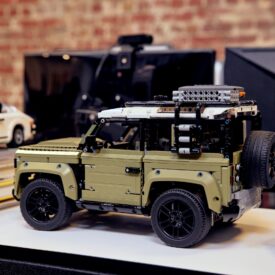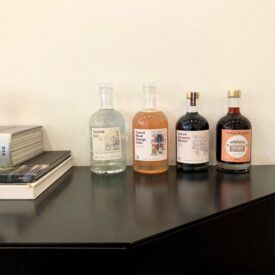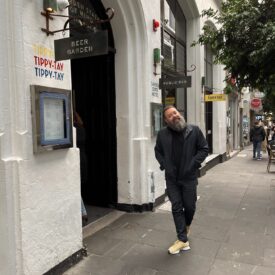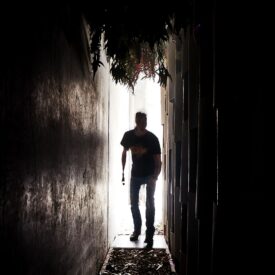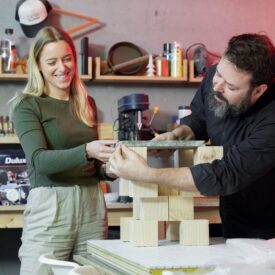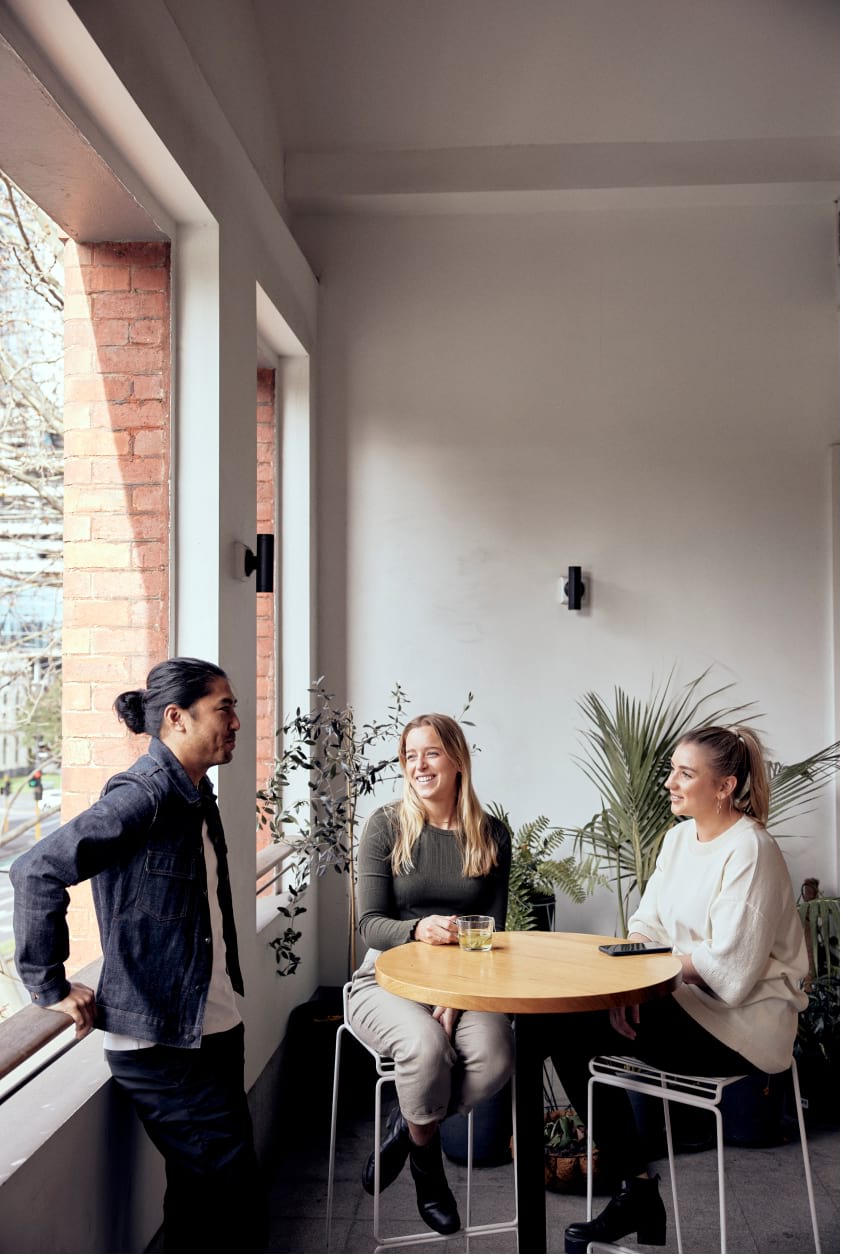 Careers
Join our team
Professionalism and inclusivity serve as the foundation for our day to day conduct; steering our practice and extending to both our internal and external relationships.
To find out what positions we are currently seeking, click here to head over over to our Instagram page and check out the link in our bio.
If you are interested to join our creative team, send your CV and portfolio (PDF 10MB max) to the attention of Eva Robinson, Studio Coordinator at employment@techne.com.au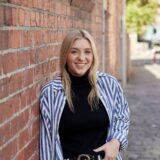 Bianca Baldi
Associate
We have a lot of fun together at Technē working on exciting projects, celebrating our wins and socialising as a team. There is always a new Technē designed bar, restaurant, pub or café to road test."
Our Clients
With over 20 years of experience we've developed enduring relationships with each of our unique clients.
All Saints Estate
Wine Makers
A.P.Eagers Automotive
Automotive
Australian Venue Co.
Hospitality
Coventry Pub Co Pty Ltd
Hospitality
GPT Group
Retail Developer
The Graham Hotel
Hospitality
Kokoda Property
Developer
KTQ Developments
Developer
Martino Projects
Developer
Melbourne Airport
Airport
Melbourne Museum
Institution
Melbourne Racing Club
Club
Pace Development Group
Developer
Preston Motors
Automotive
Pub Fund Investments
Hospitality
Red Rock Leisure
Hospitality
Salta Properties
Developer
Sand Hill Road
Hospitality
Stean Nicholls Projects
Developer
The Star Entertainment Group
Entertainment
Vicinity Centres
Retail Developer
Victoria Racing Club
Club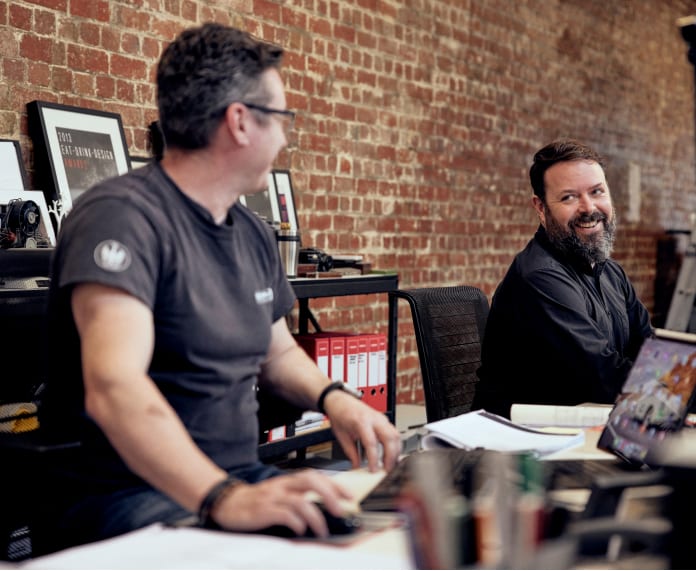 Awards
We design with a genuine passion for our craft, prioritising meaningful and impactful spaces over the pursuit of awards; nevertheless, when we receive recognition for our projects, we embrace it with open arms!
All Saints Estate
Hospitality - Shortlisted
2023
Monumental Ice Creamery
Hospitality - Shortlisted
2023
Prahran House
Residential - Shortlisted
2020
Technē Studio
Workplace Design - Shortlisted
2019
Brunetti Flinders Lane
Hospitality - Shortlisted
2018
Eastwell House
Residential - Shortlisted
2018
Ivanhoe House
Residential - Shortlisted
2017
Garden State Hotel
Hospitality - Shortlisted
2017
Mammoth Cafe
Hospitality - Shortlisted
2016
MQ Marketing Suite
Retail Design - Shortlisted
2016
Barry Café
Hospitality - Shortlisted
2014
Prahran Hotel
Hospitality - Highly Commended
2013
Tonka
Hospitality - Shortlisted
2013
Tippy Tay
Best Restaurant Design - Shortlisted
2022
Copy Cat
Best Restaurant Design - Shortlisted
2022
Hotel Esplanade
Best Bar Design - Shortlisted
2020
Mya Tiger
Best Restaurant Design - Shortlisted
2020
Lobbs Cafe
Best Café Design - Shortlisted
2019
Veneziano Café
Best Café Design - Shortlisted
2019
Biggie Smalls
Best Bar Design - Shortlisted
2018
Brunetti Flinders Lane
Best Café Design - Commendation
2018
Long Chim
Best Restaurant Design - Shortlisted
2017
Lee Ho Fook
Best Restaurant Design - Shortlisted
2016
Jimmy Grants
Best Restaurant Design - Shortlisted
2016
Mammoth Cafe
Best Café Design - Shortlisted
2016
Garden State Hotel
Best Bar Design - Shortlisted
2016
Prahran Hotel
Best Restaurant Design - Winner
2013
Tonka Restaurant
Best Bar Design - High Commendation
2013
Fonda Windsor
Best Restaurant Design
2013
Tippy Tay
Hospitality Design - Shortlisted
2022
Prahran House
Residential Design - Shortlisted
2020
Veneziano Café
Hospitality Design - Shortlisted
2019
Techne Studio
Workplace Design - Shortlisted
2019
Brunetti Flinders Lane
Hospitality Design - Shortlisted
2018
Victoria Harbour
Installation Design - Shortlisted
2017
Lee Ho Fook
Hospitality Design - Commendation
2016
Hotel Esplanade
Australia & Pacific Bar - Winner
2019
Hotel Esplanade
Heritage Building - Shortlisted
2019
Village Belle Hotel
Australia & Pacific Bar - Shortlisted
2019
Garden State Hotel
Australia & Pacific Bar - Shortlisted
2017
Prahran Hotel
Commercial Architecture - Winner
2014
Bridge Hotel
Interior Architecture - Commendation
2012
Lobbs Cafe
Hospitality - Shortlisted
2019
Garden State Hotel
Architectural Design - Shortlisted
2017
Victoria Harbour
Marketing & Branded Experience - Winner
2017
Regent Street Warehouse
Best Apartment - Shortlisted
2014