Open Court is where industrial heritage meets innovation, collaboration, and sustainable design. Inspired by biophilic principles, this 'living workplace' is designed to foster wellbeing and connection.
The Traditional Custodians of this land
Bunurong people
Gross Floor Area
10,106m²
Collaborators
Architecture - WMK

3D Visualisation
Gabriel Saunders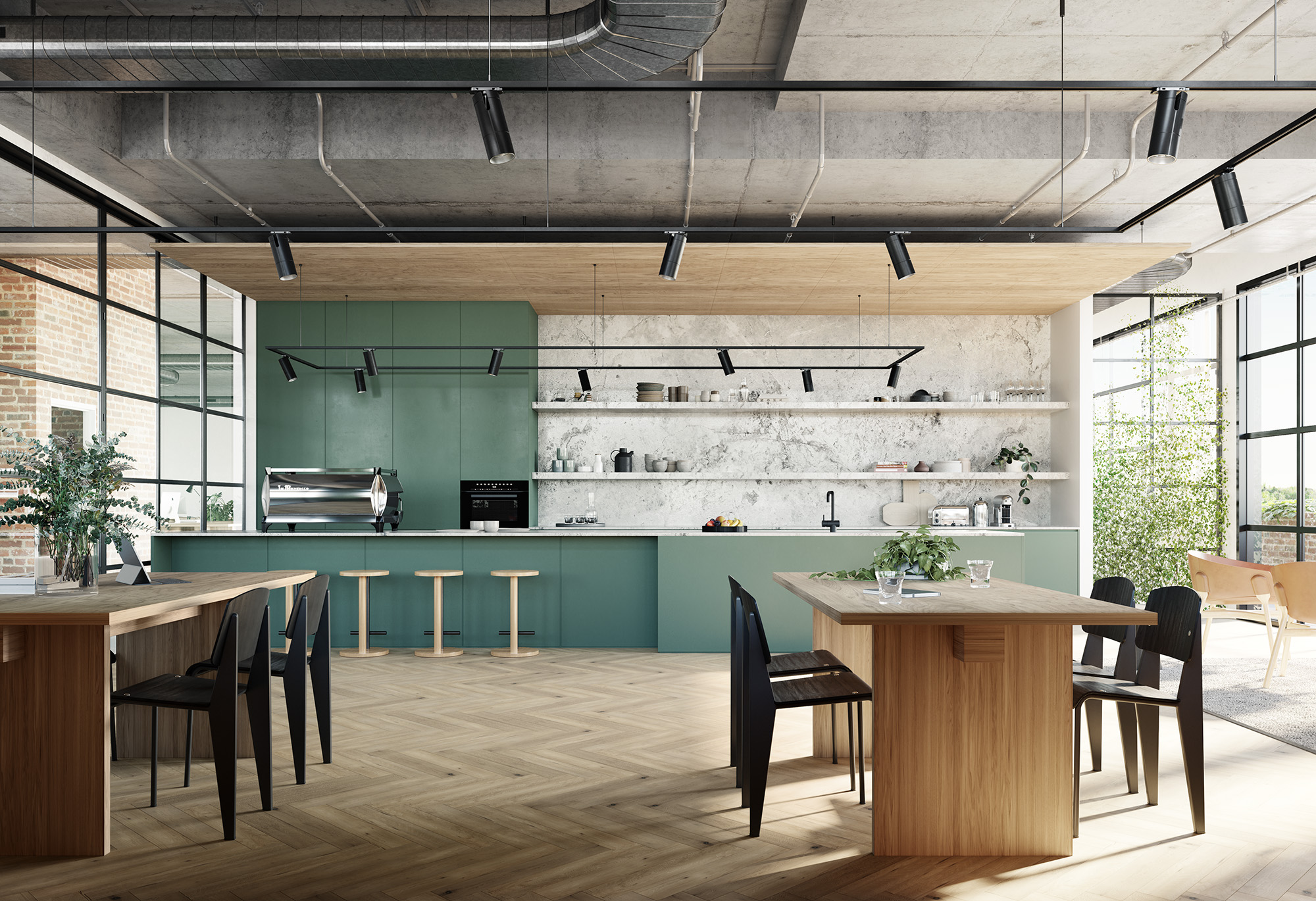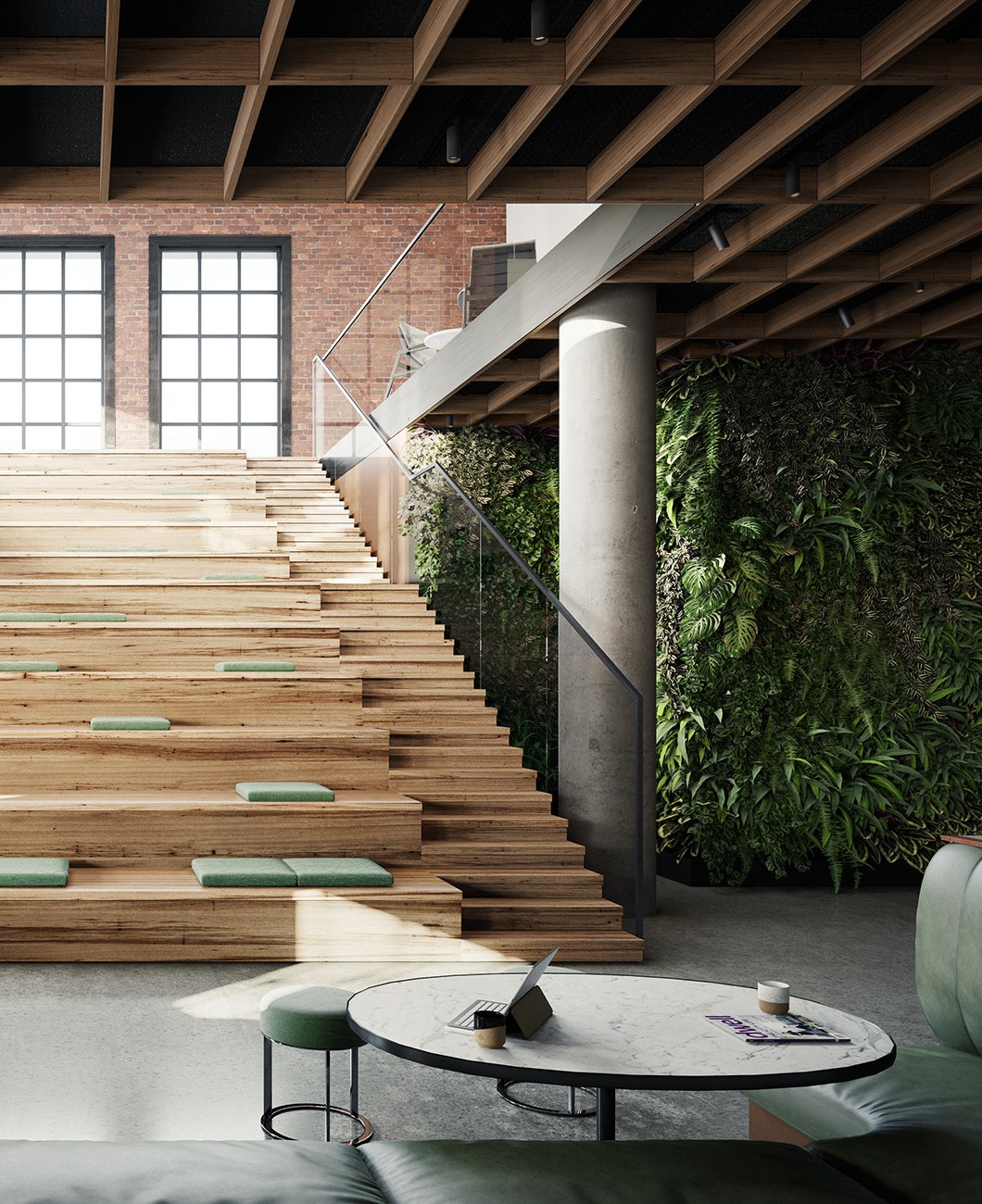 Thoughtful collaboration spaces
Communal workspaces are designed throughout the building to promote collaboration, seamlessly integrated with landscaping and natural materials and to create a peaceful, relaxing atmosphere.
The use of natural materials, such as wood, stone, and landscaping brings warmth and organic beauty to the space. Across the various workspaces, employees have access to open and flexible areas that encourage spontaneous interactions and collaboration.
"Innovative and creative design outcomes are always supported by experience, know-how and pragmatism."
– Gabriella Gulacsi, Associate Director
Preserved architectural features sit in harmony with new technology
The space engages all senses – from the natural textures of wood and stone to the immersive audiovisual systems. This harmonious blend creates a comfortable and technology-advanced workplace that inspires creativity and enhances productivity.