Monumental Ice Creamery in Albury is a nostalgic and joyful fit-out for the local business celebrating their 10th Anniversary. Whilst preserving the quality of their gelato making process, the design reflects a classic milk bar aesthetic with a tiled grid, handwritten signage, and a nostalgic colour palette.
Traditional Custodians of this land
Wiradjuri people
Photographer
Caitlin Mills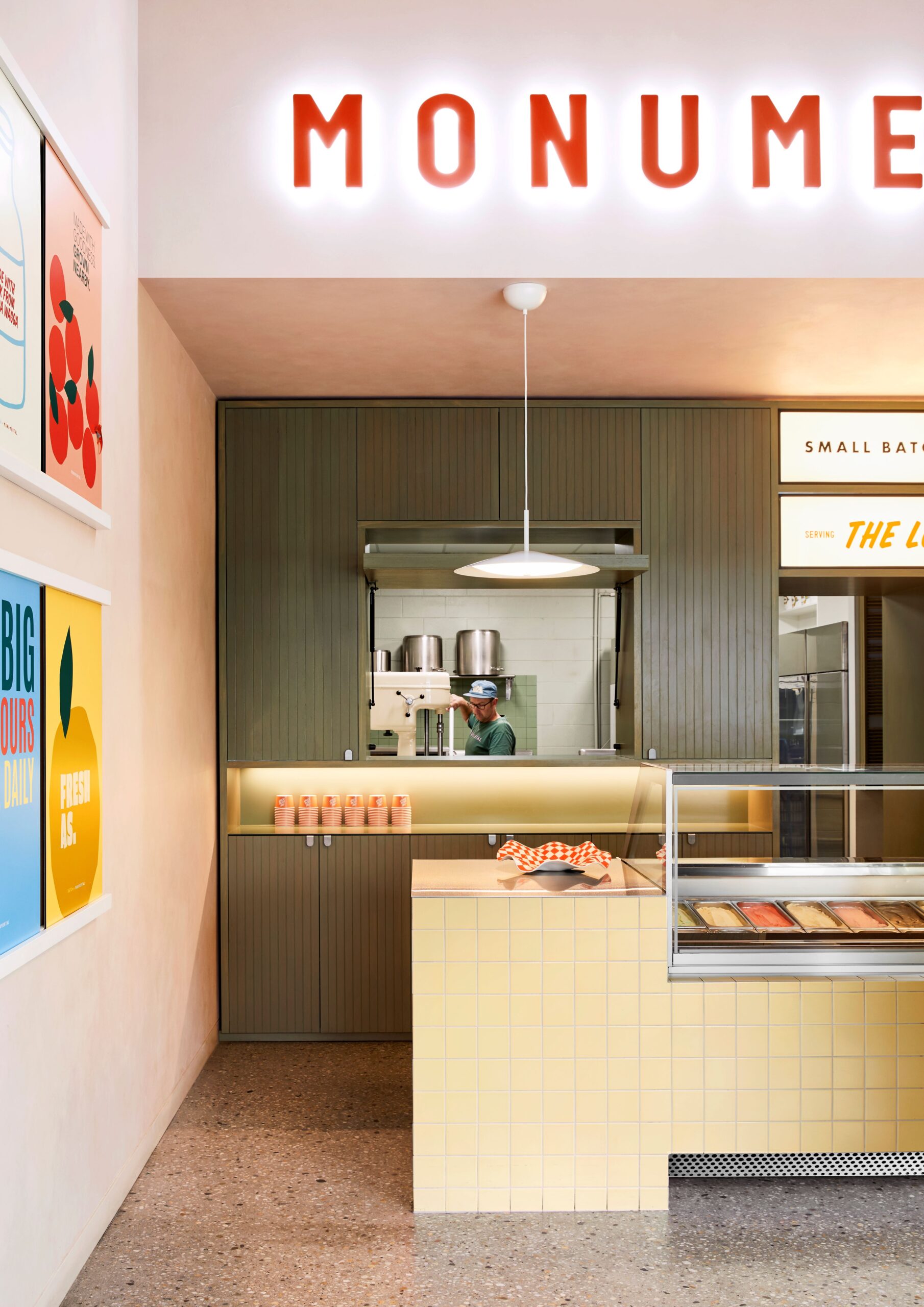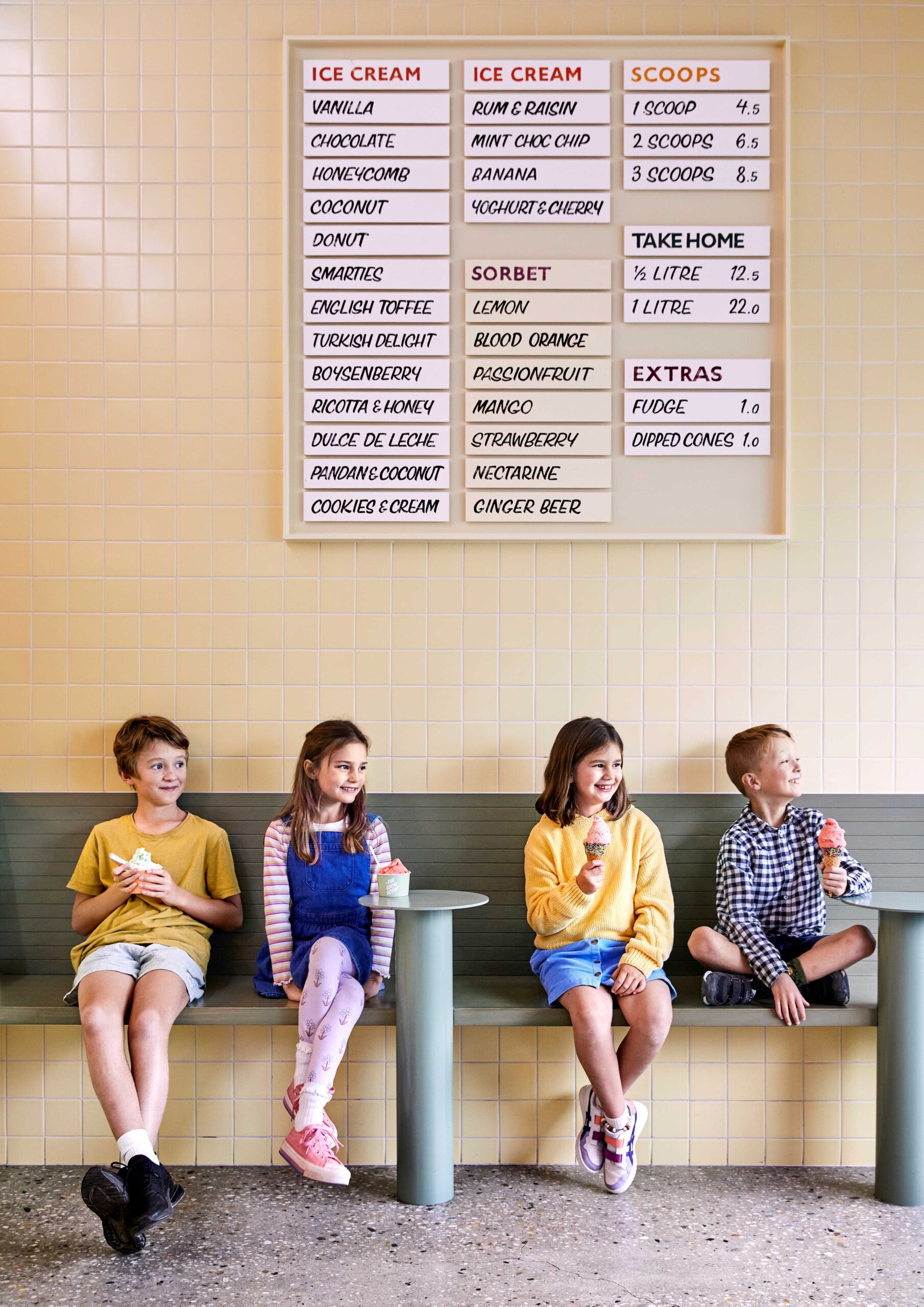 Working within a compact 56m2, Techne reconfigured the layout to enhance flow and seating, as well as optimize kitchen space for gelato production. The design encapsulates a joyful and familiar atmosphere, featuring personalized elements like collaboration-designed A1 boards and hand-painted flavor boards.
"Our aim was to frame the space in a way that speaks directly to Monumental's distinct character. Every design choice was imbued with the intention of sparking positive moments that celebrate the close-knit community that Monumental plays an active role in."
– Dana Hutchins, Associate Director (Albury Studio Lead)
"The materiality we chose played a crucial role in creating the nostalgic,
milk bar feeling"
– Kelly Wong, Senior Interior Designer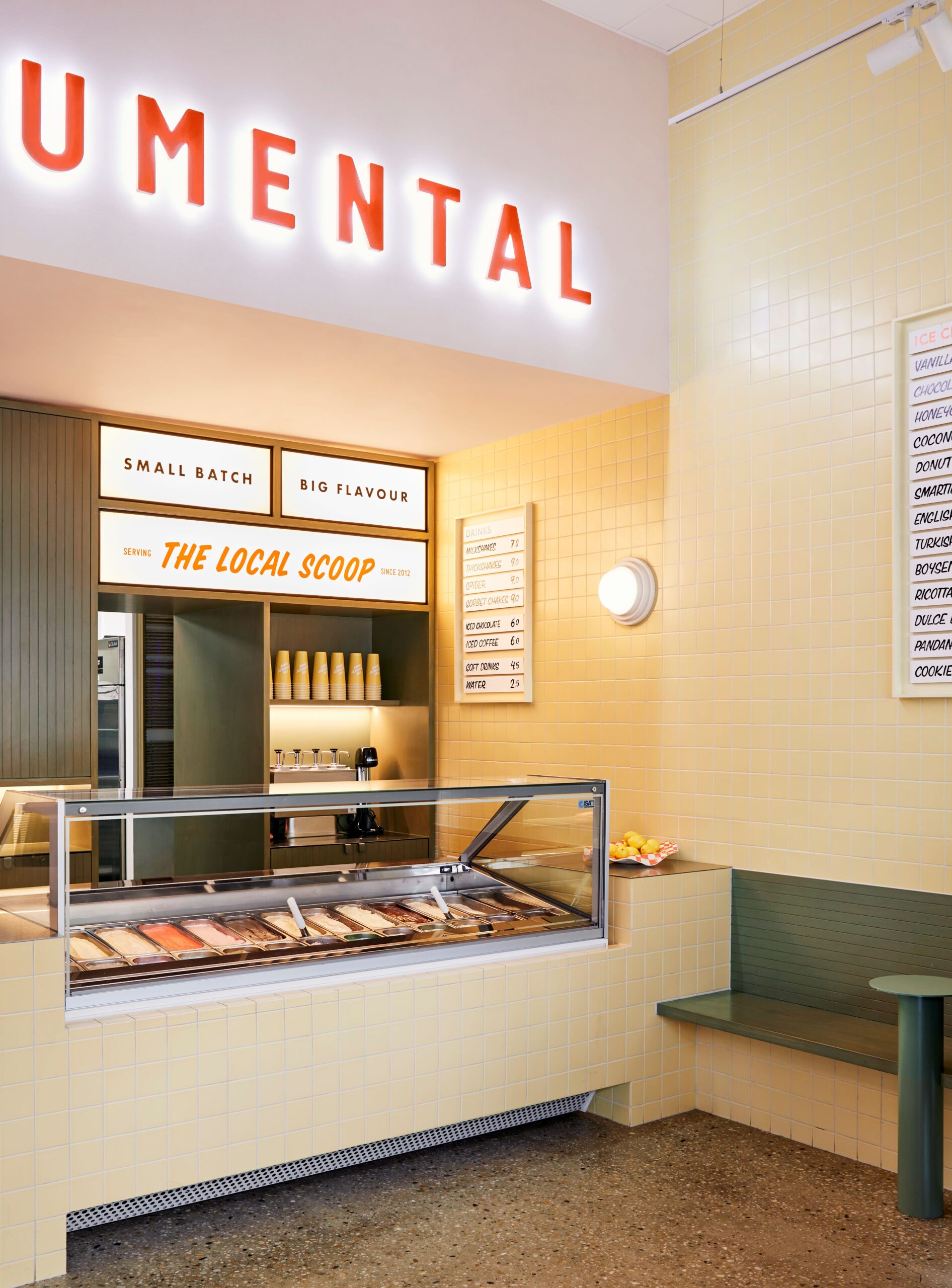 Nostalgic charm
The colour palette, including lemon yellow, eucalyptus green, and pale pink, evokes a warm and inviting ambiance. The use of tile and custom Porters timber paint wash over blackbutt plywood and hardwood add texture and subtlety to the space, reinforcing its emotive appeal.
For this project we collaborated with Albury-local Kindred Design for A1 boards and Killing Time Studio for hand-painted flavor boards. Skilled local craftsmen such as Allan's Flat Engineering and Corowa Signs were engaged for different design elements, while local shop fitters CSF contributed to the project's completion.