All Saints Estate embodies a delicate balance between preserving heritage and embracing a progressive future. The re-designed cellar door, Bonnie café, and newly constructed KIN restaurant, has marked the beginning of a new era for the estate, originally established in 1864.
Client
Eliza, Angela and Nicholas Brown
Location
Wahgunyah, Victoria
Traditional Custodians of this land
Yorta Yorta people
Total Area of works
800m²
Services
Interior Design
Architecture
Photographer
Tom Blachford
"Our decision to engage Technē was a very considered one. As we were working with a heritage-listed building, we needed a firm that could rise to the challenging brief and reimagine the building without losing the authenticity of the existing castle façade, while also creating a world-class tourism experience,"
– Eliza Brown, Client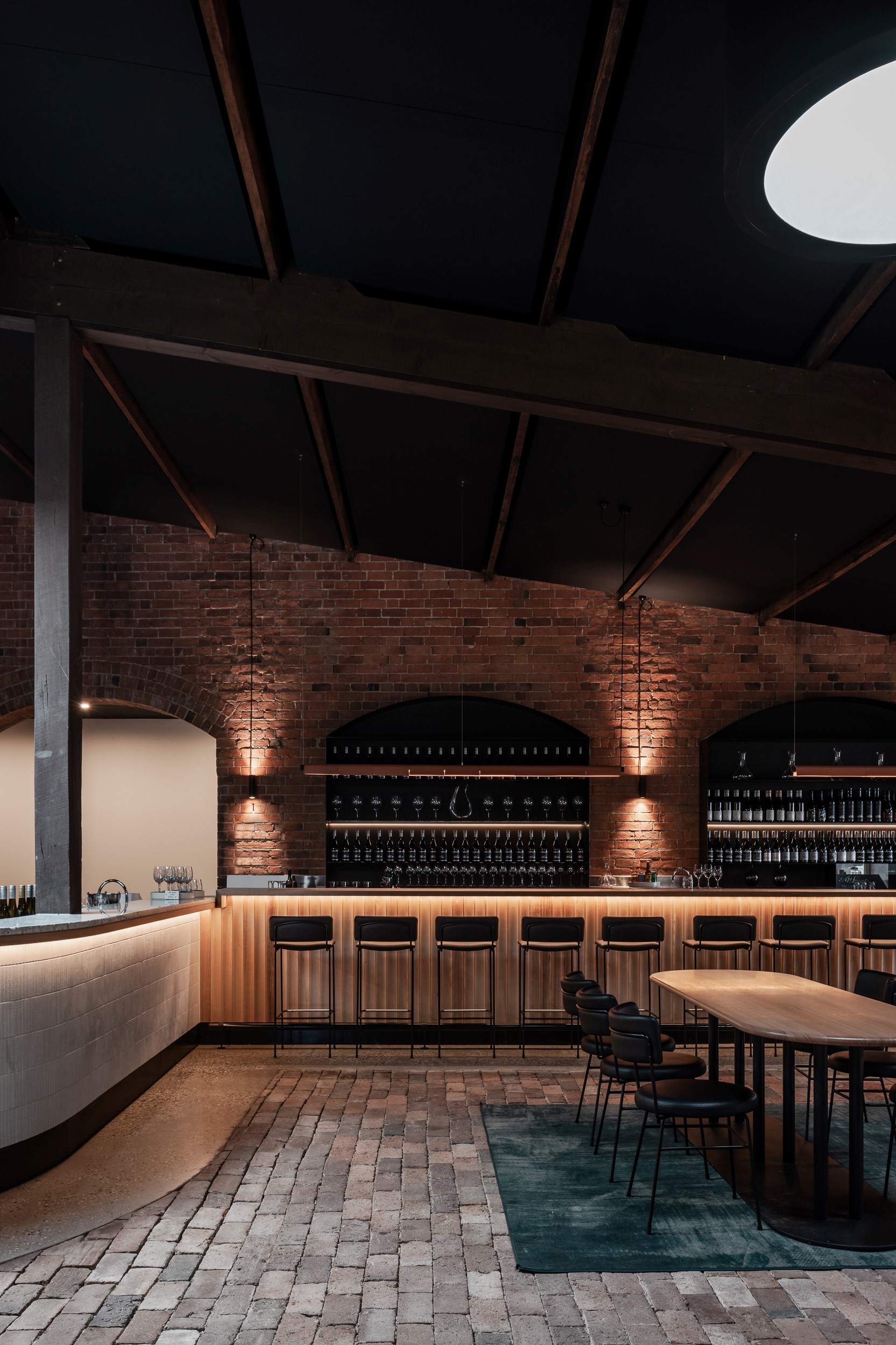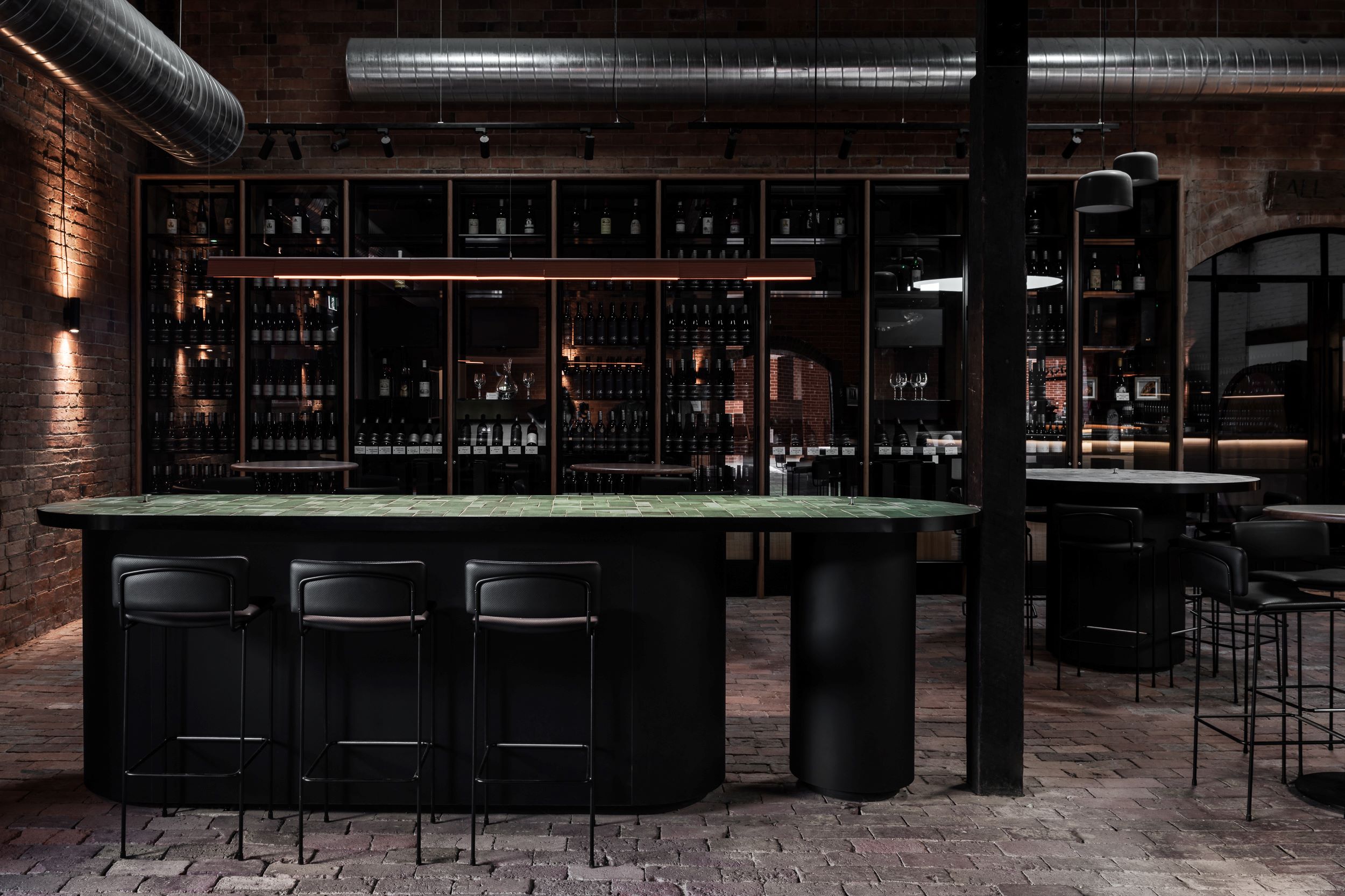 Acknowledging a rich history
The interior renovation acknowledges its rich history by incorporating carefully selected materials, colours, patterns, and forms that subtly reference the past. The design features an authentic use of natural materials, such as exposed red brick walls, solid lining boards, blackened steel, ceramic, and stone, highlighting their textural qualities.
"The new architectural elements are a symbol of evolution, maintaining historic ties while pointing toward innovation. With curated materials and thoughtful details, we wanted it to be a premium yet approachable space – a testament to our commitment to creating something distinctive and unique."
– Claire McGuire, Senior Project Architect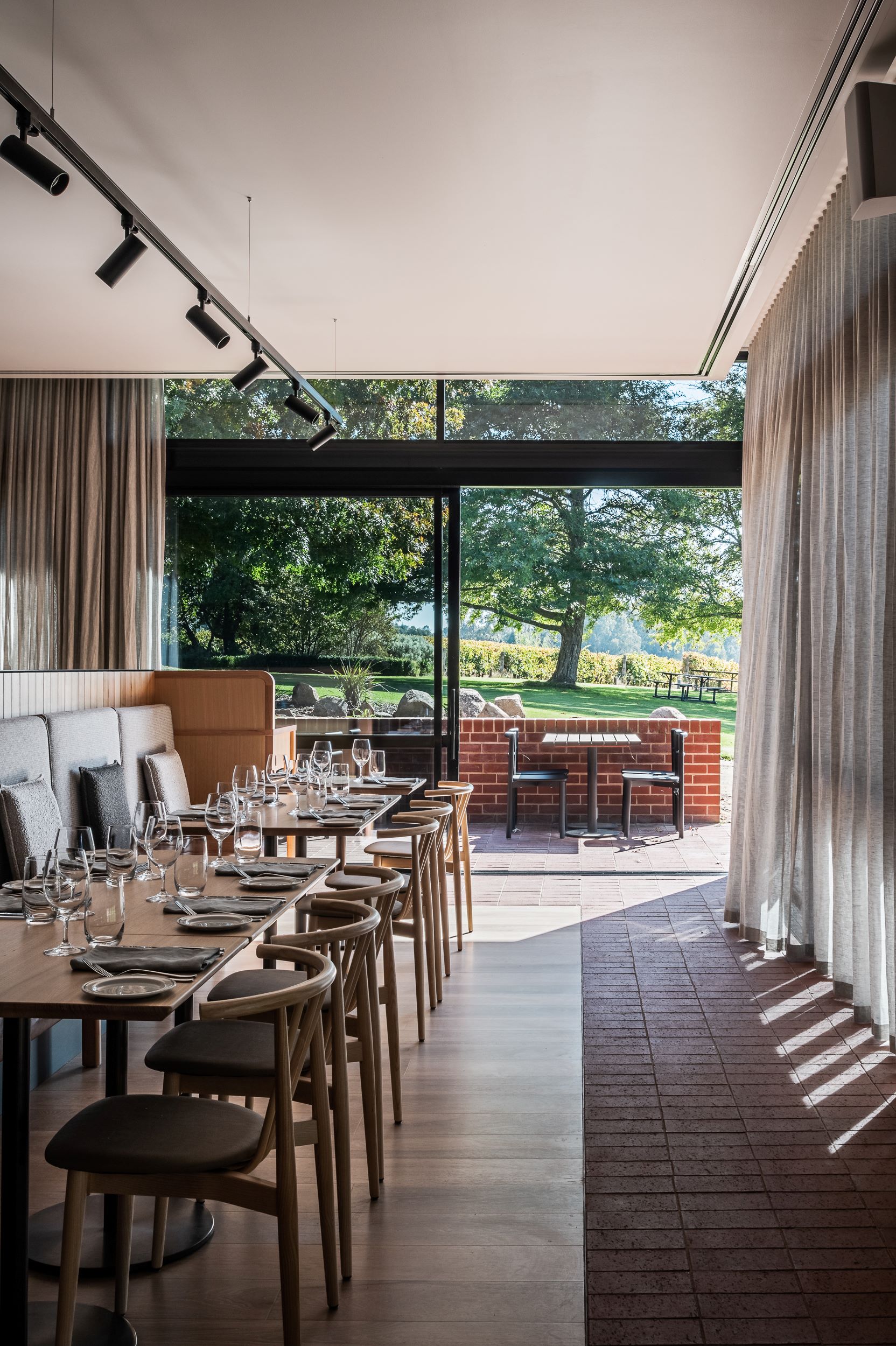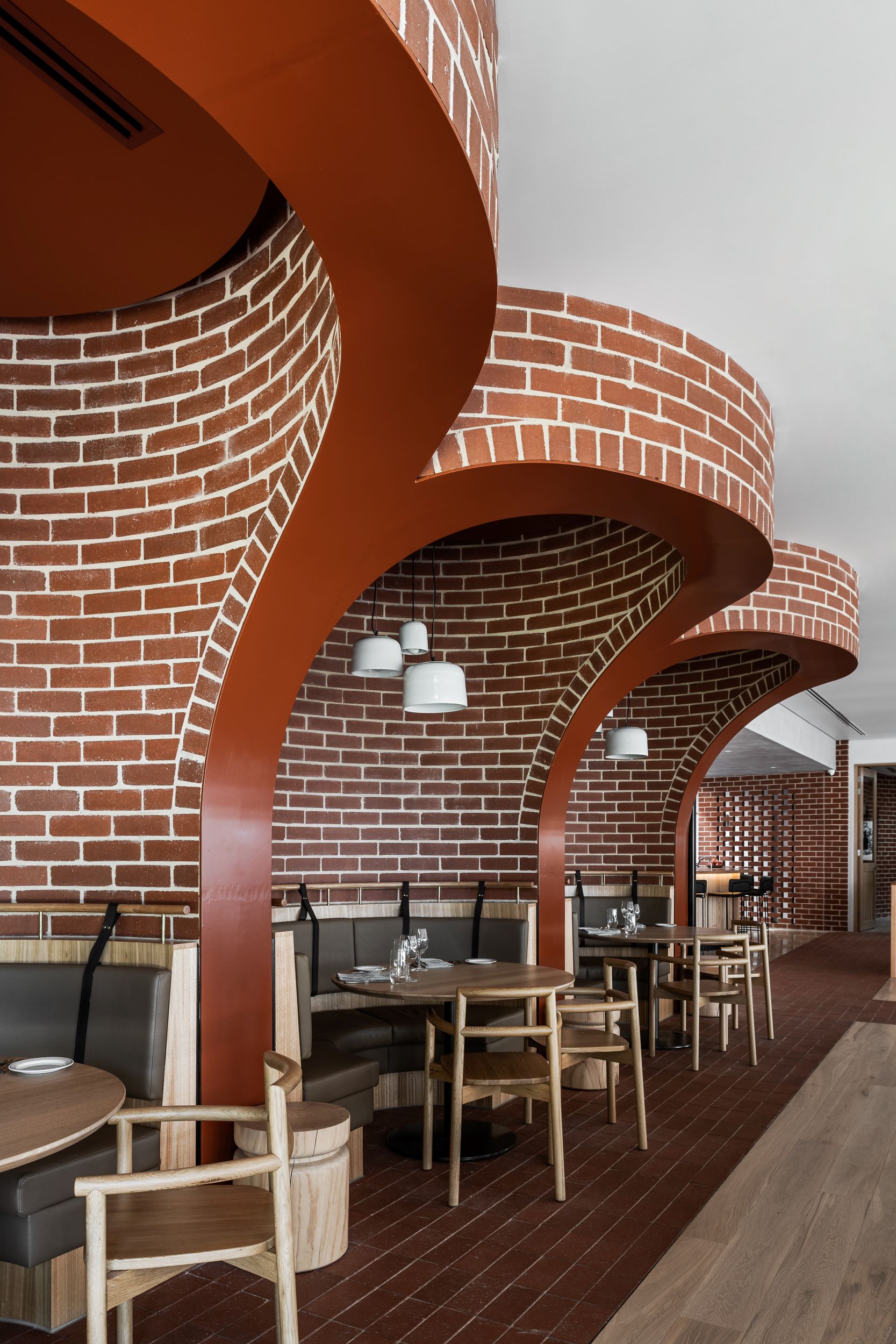 "The new light-filled restaurant extension is juxtaposed against the original heritage building, and is slightly oriented away from the castle, facing towards the lake and the vines. This orientation reflects a new direction for the business whilst maintaining its historic links to the castellated building."
– Sam Sempill, Associate Director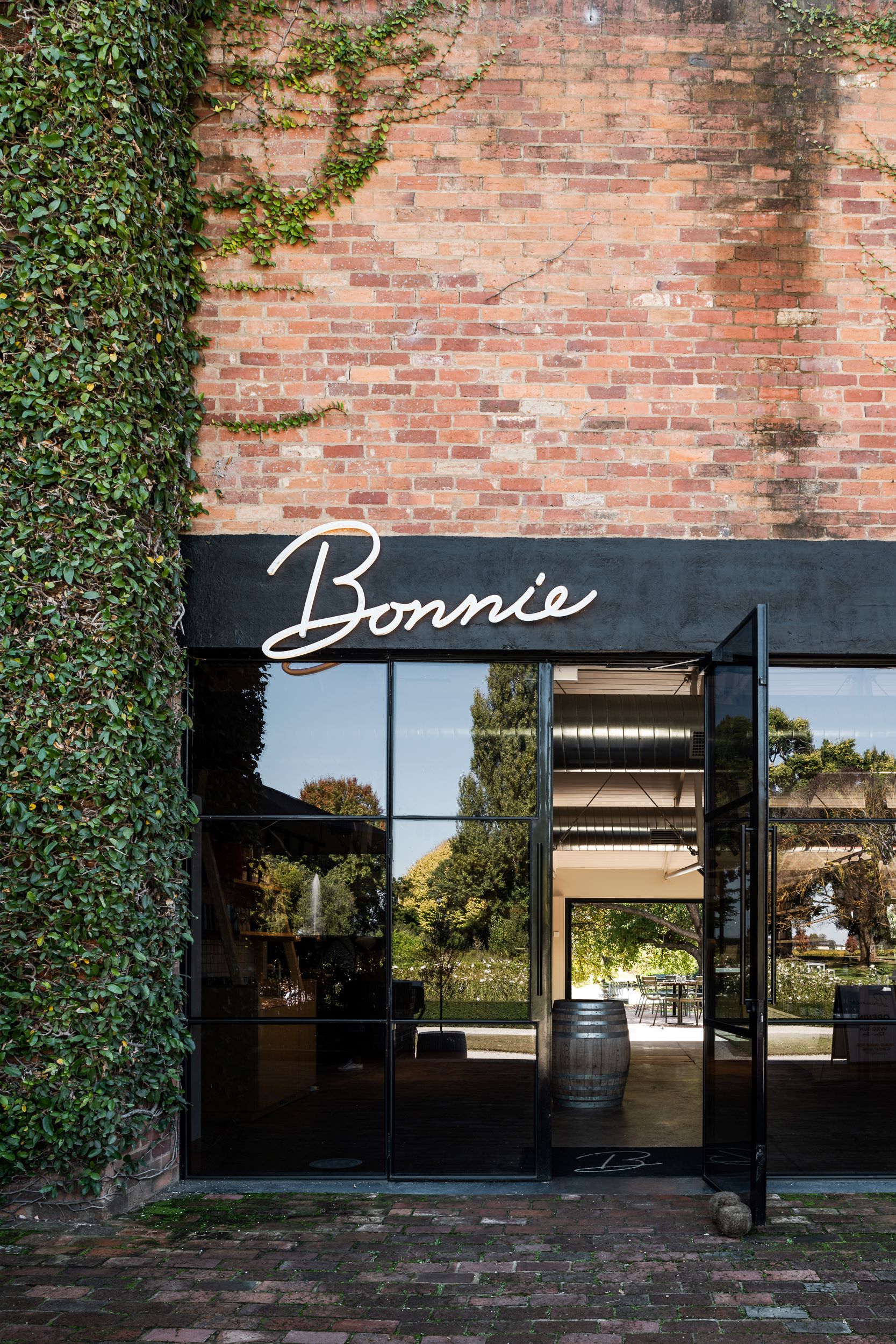 A truly regional dining experience
By the lake at Bonnie eatery, panoramic views of the vineyards are made possible through the use of expansive glazed windows and sliding doors. These can be fully opened up to connect the restaurant's outdoor dining areas and the café's dining terrace with the outdoors, creating a sensory, unforgettable regional dining experience.