Located on the Bellarine Peninsula, The Portarlington Hotel is a go-to for the locals and travellers from afar. Our brief was retain and celebrate the heritage legacy of the iconic venue, whilst injecting a new energy. The refreshed architecture and interior design pay homage to the many phases of the hotel since it's inception in 1888.
Location
Portarlington, Bellarine Peninsula
The Traditional Owners of this land
Wadawurrung people
Gross Floor Area
Beer Garden - 390m²
Ground Floor - 682m²
Services
Interior Design
Architecture
Photographer
Tom Blachford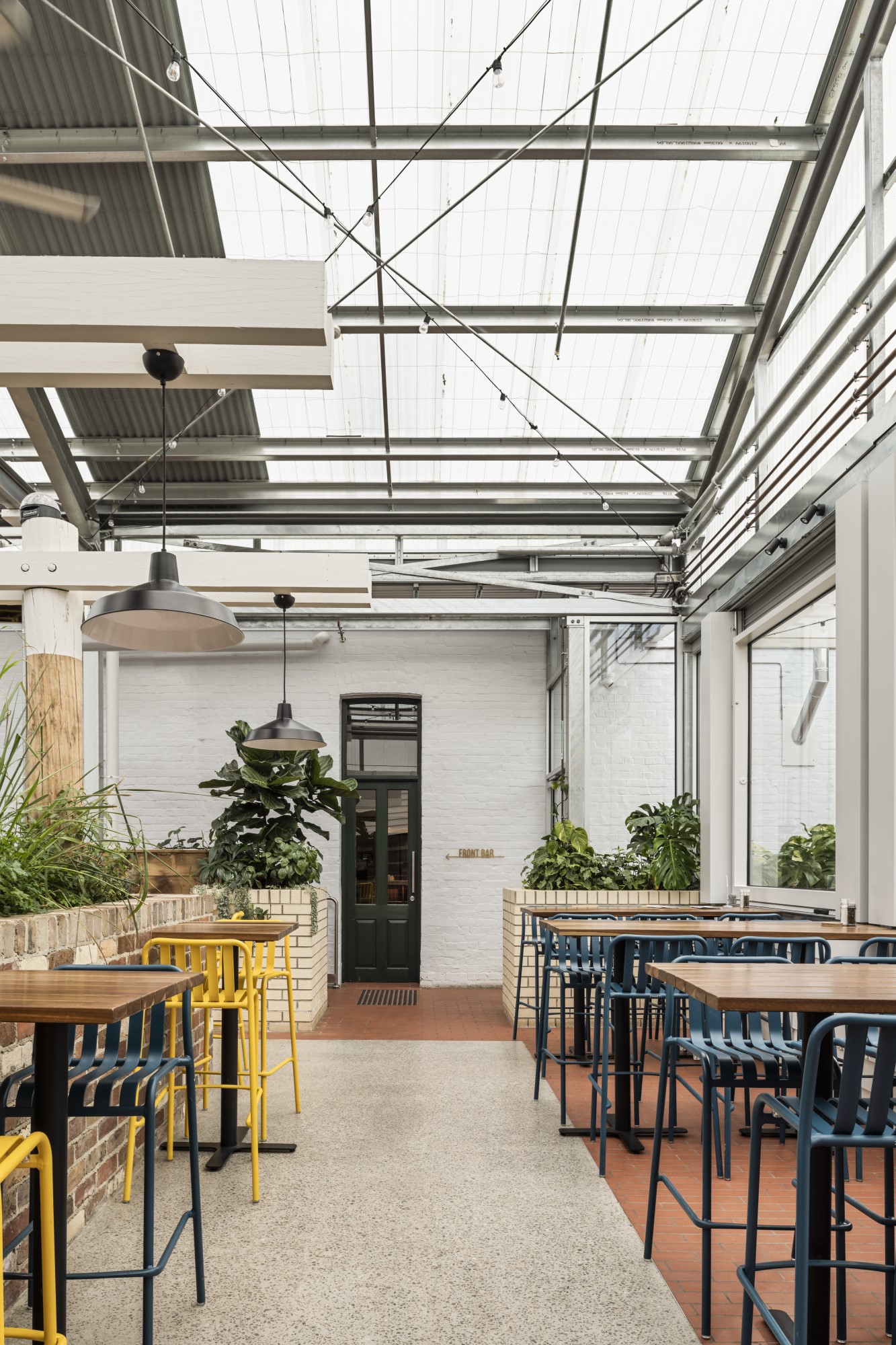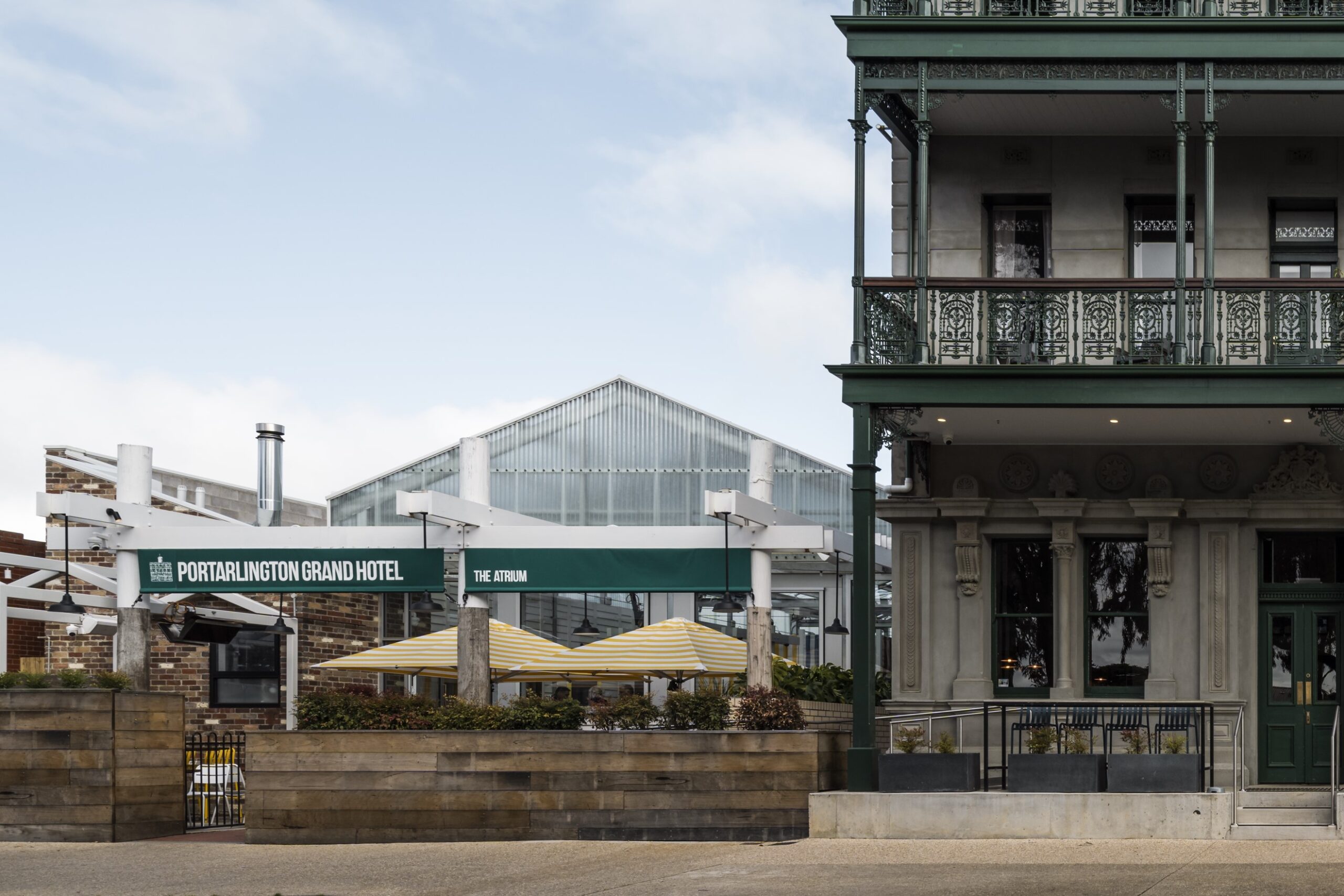 Celebrating the beachside location
Throughout the hospitality venues, the use of weathered timbers creates a tactile materiality evoking the qualities of the beach and pier of Portarlington, marrying the natural environment with architectural expression. Brightly coloured sun shading umbrellas, fabrics, tiling and lining boards reference surrounding area beach shacks, while an array of playful furniture reflects the zest and vibrancy of a classic beachside holiday.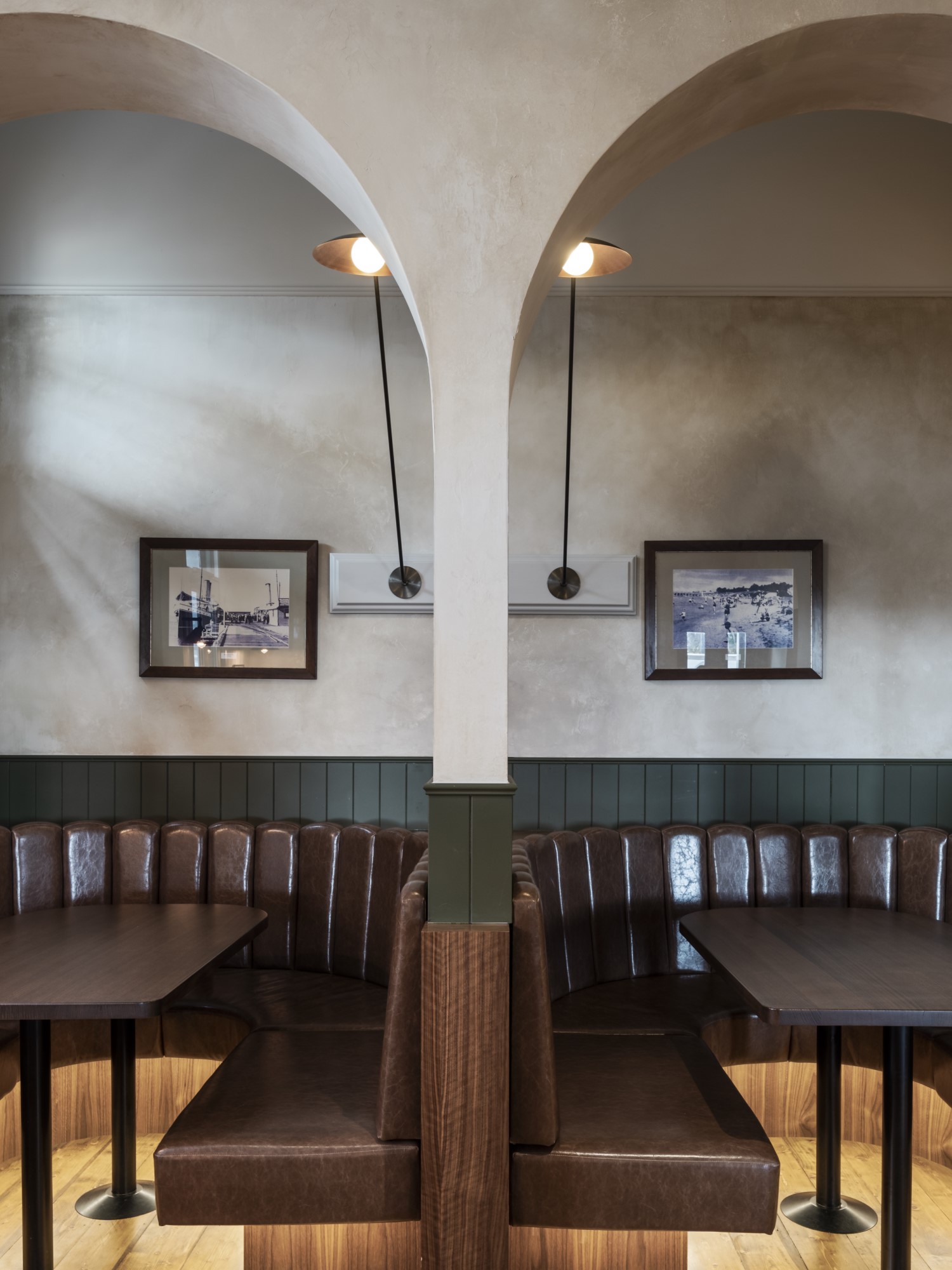 "To authentically recapture the hotel's former grandeur within its new contemporary context, we used layered colours and textures to invigorate the visual interest in each space,"
– Sam Sempill, Associate Director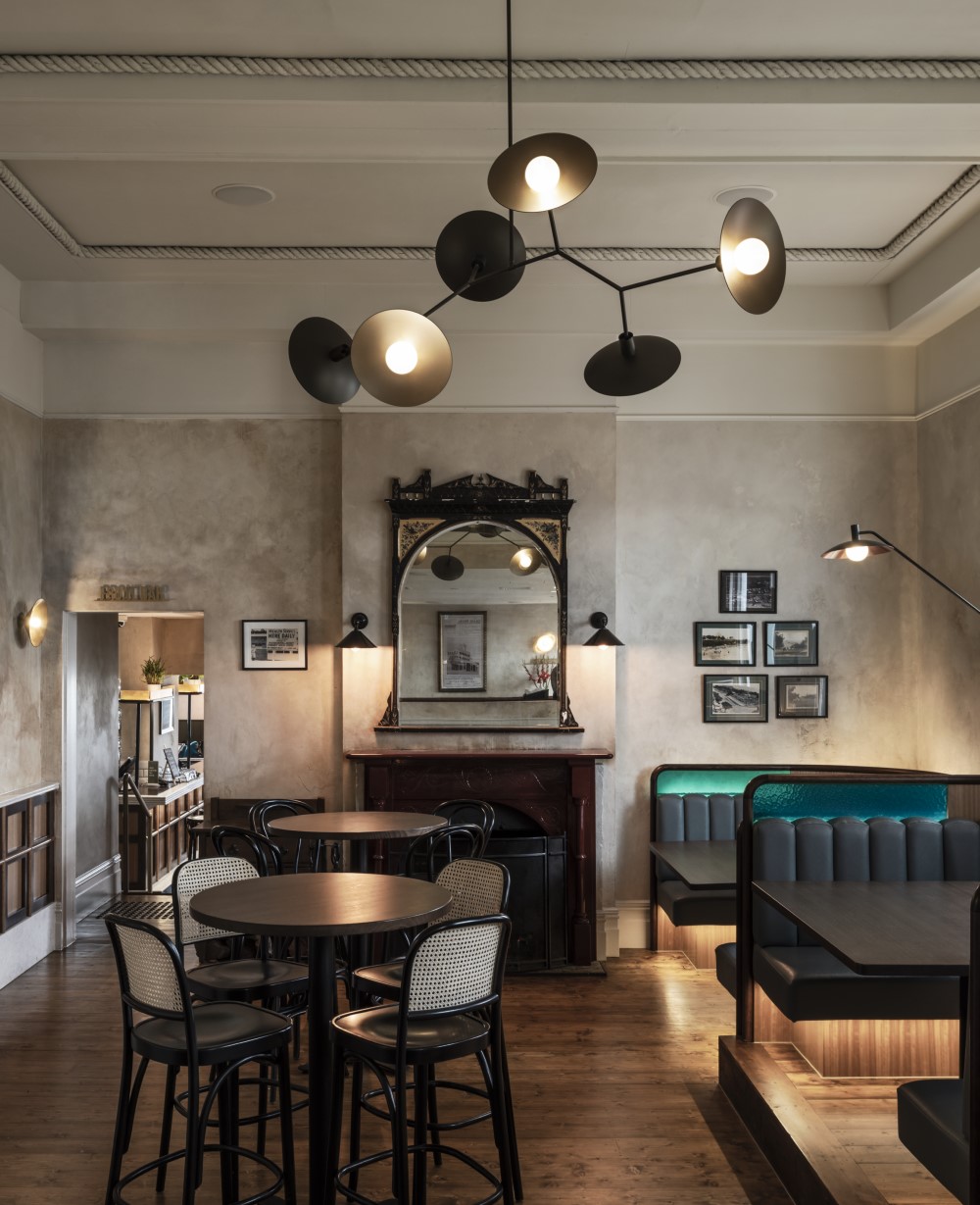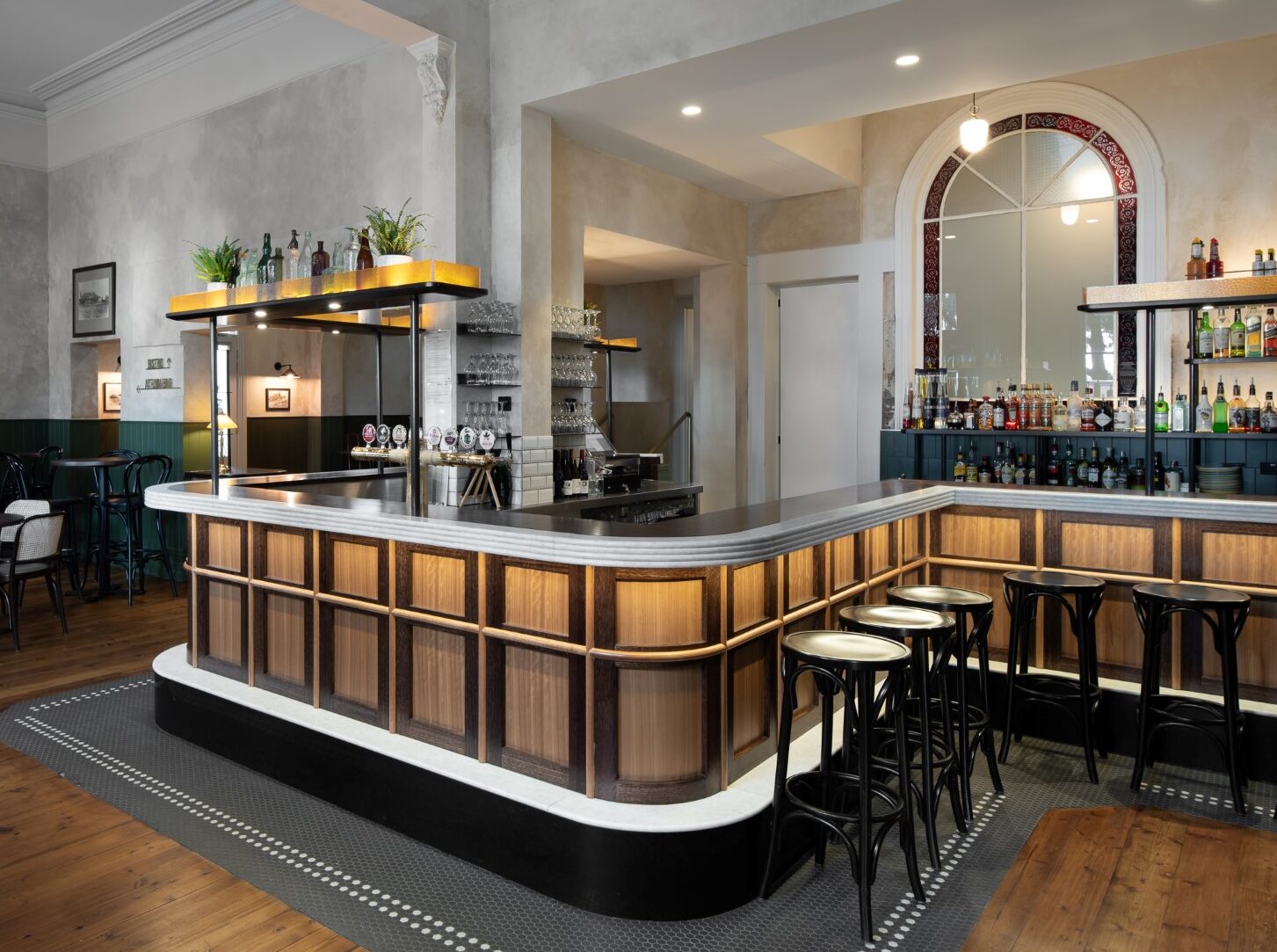 Extensive research on the heritage of Portarlington Hotel was undertaken, lending to a deep understanding of the building's history and architectural detail of its original structure. The new restaurant and bar design pays homage to these learnings, with elements from phases of the Hotel's colourful past intertwined and brought to life with a modern twist.