Tucked at the rear of Garden State Hotel, enter through the rustic double doors, past its pastel-pink tiles and striped arch, and step into the warmth of Tippy-Tay.
Drawing inspiration for the desire for travel, culture and fun, we created an escape in the heart of metropolitan Melbourne, teleporting patrons to a vacation in the 1960s and 70s Italian Riviera.
Traditional Custodians of this land
Wurundjeri people
Services
Interior Design
Architecture
Collaborators
Eleisha Gray - Interior Design and Styling
Ayus Botanical - Landscaping
Photographer
Caitlin Mills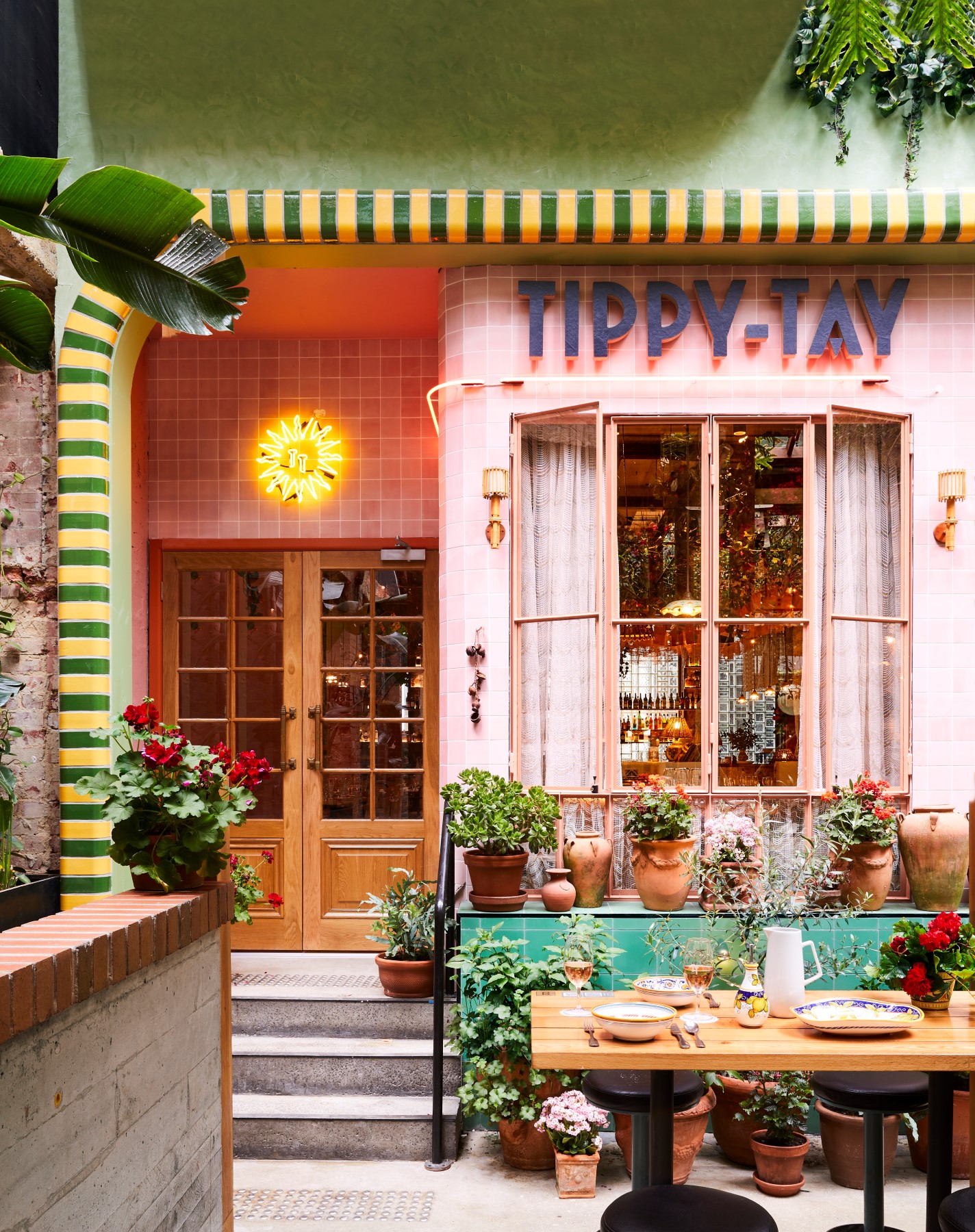 "Melbourne's love letter to the vivacious coastlines of Italy"
Tippy Tay celebrates everything good about alfresco dining – the theatre, the mess, the fun. The interiors are an eclectic ensemble of colour, pattern and nostalgic Italian curio. Along with Eleisha Grey Design we have created a colourful, immersive interior, transporting patrons back to a sun-filled day on the Mediterranean coast.
"Step inside and the illusion continues: ceilings festooned with festive bunting, reminiscent of small medieval towns with narrow cobblestoned laneways; backlit walls laden with pottery, bottles and greenery; and hints of the seaside"
– Paul Best, Australian Financial Review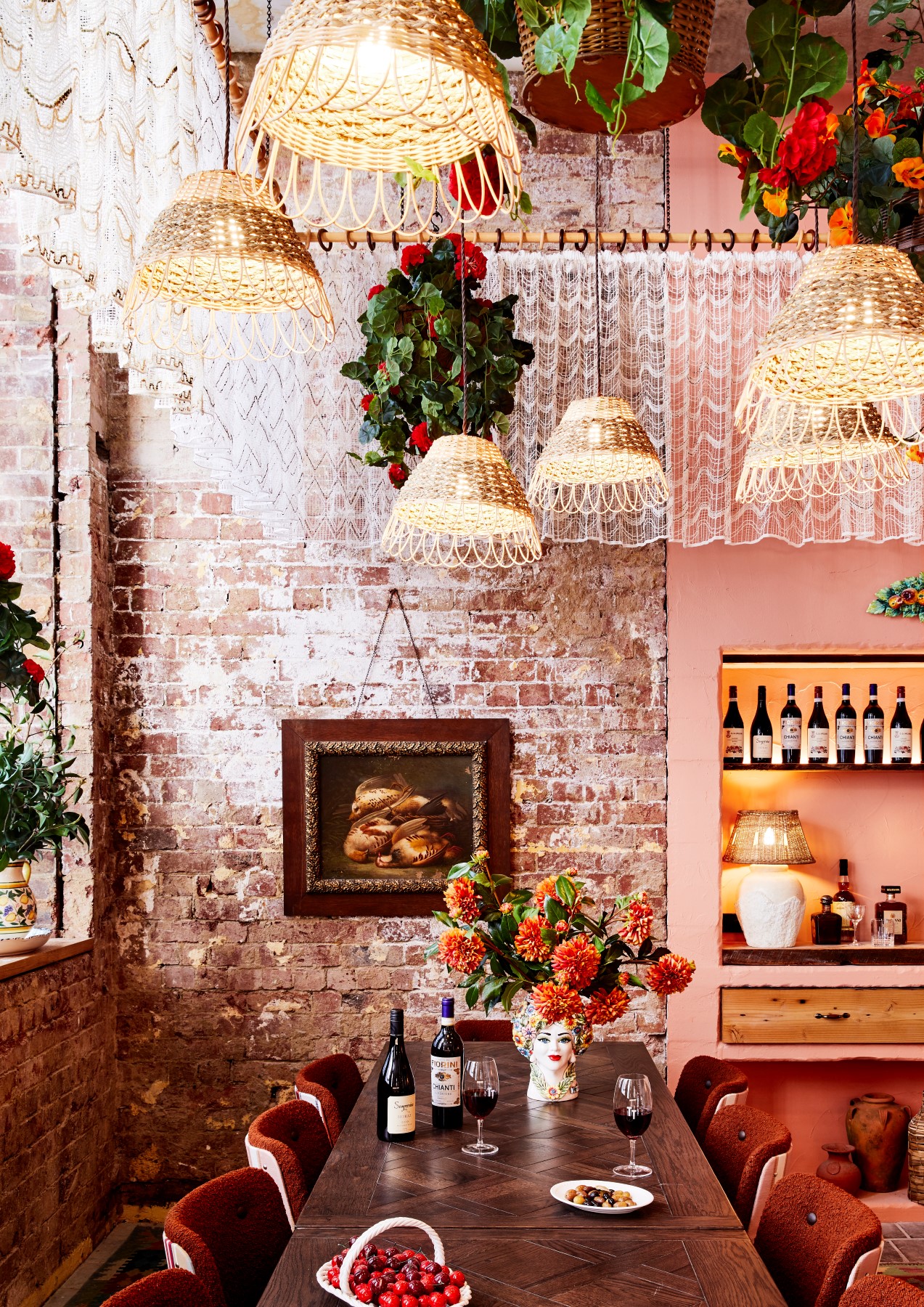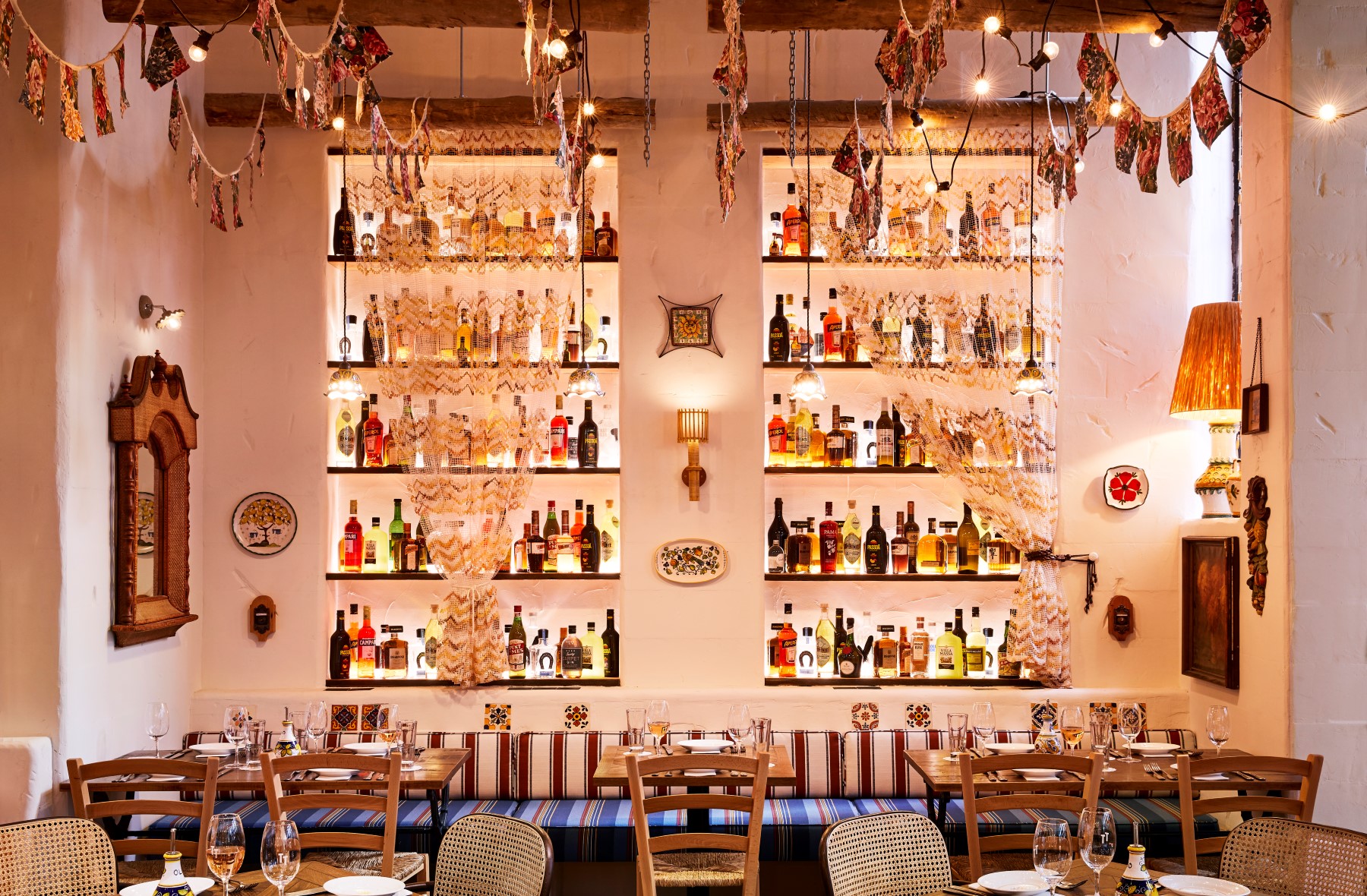 Tippy-Tay exudes an old-school charm that evokes both a nostalgic familiarity and a sense of curiosity. With its upcycled materials, including 3,000 glass bottles, mismatched plates, second-hand furniture, and antique fittings, there is an all-encompassing sense of abundance.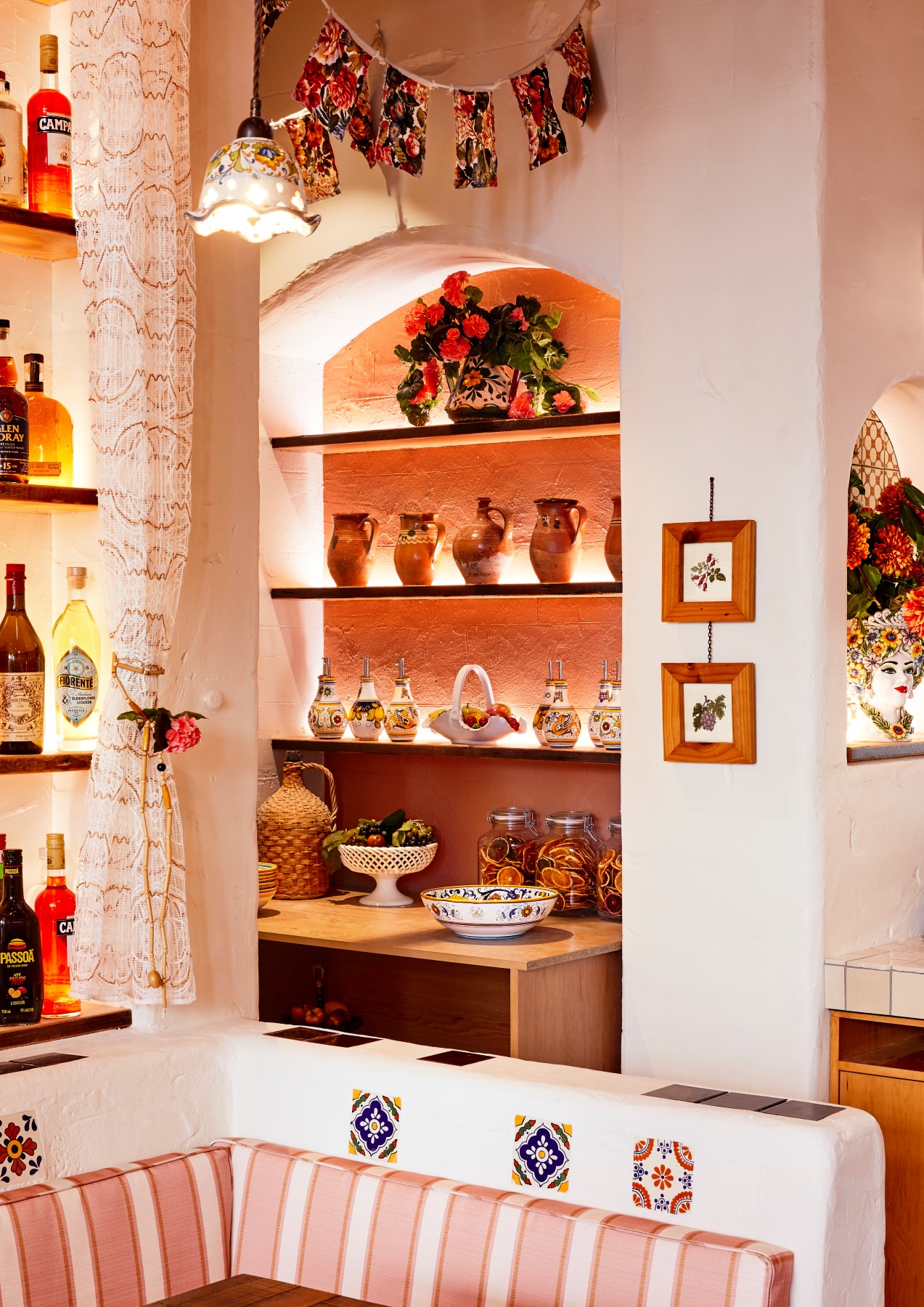 "Through these purposeful details and considered choices, coupled with the focus on linking, rather than separating spaces, we're able to recreate this carefree, holiday vibe where connection and celebration are at its core,"
– Justin Northrop, Director