Our Carlton studio was transformed by Artist Naomi Troski as part of Melbourne Design Week, as we collaborated with her on the art exhibition "Modulations".
This multi-level display of artworks explores the subtle changes in form and colour expressed through the movement of  light.
The Traditional Custodians of this land
Wurundjeri people
Collaborating Artist
Naomi Troski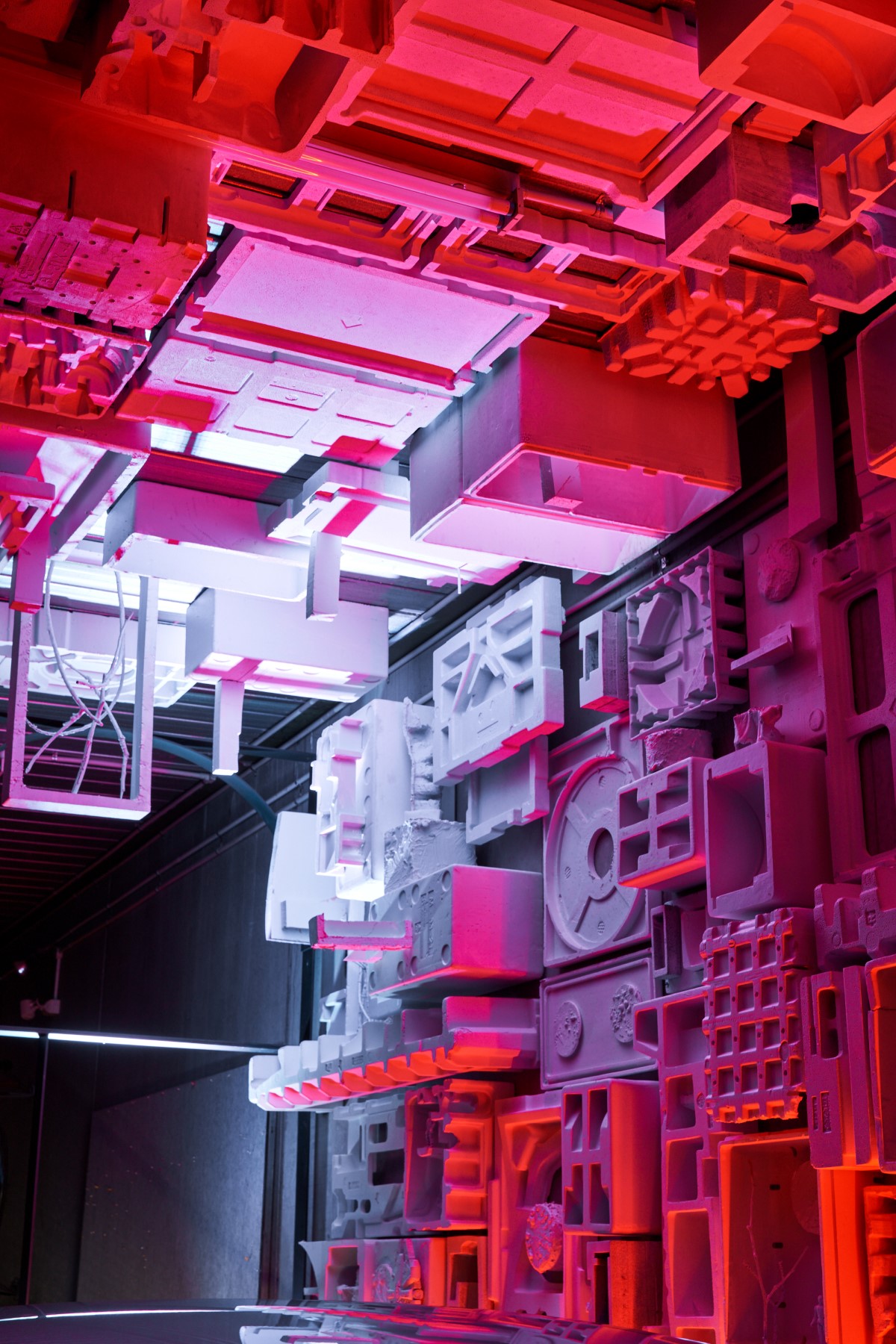 "The harmony and confusion generated through the interlacing and over-layed elements hold the gaze whilst an emotional understanding emerges."
– Naomi Troski, Artist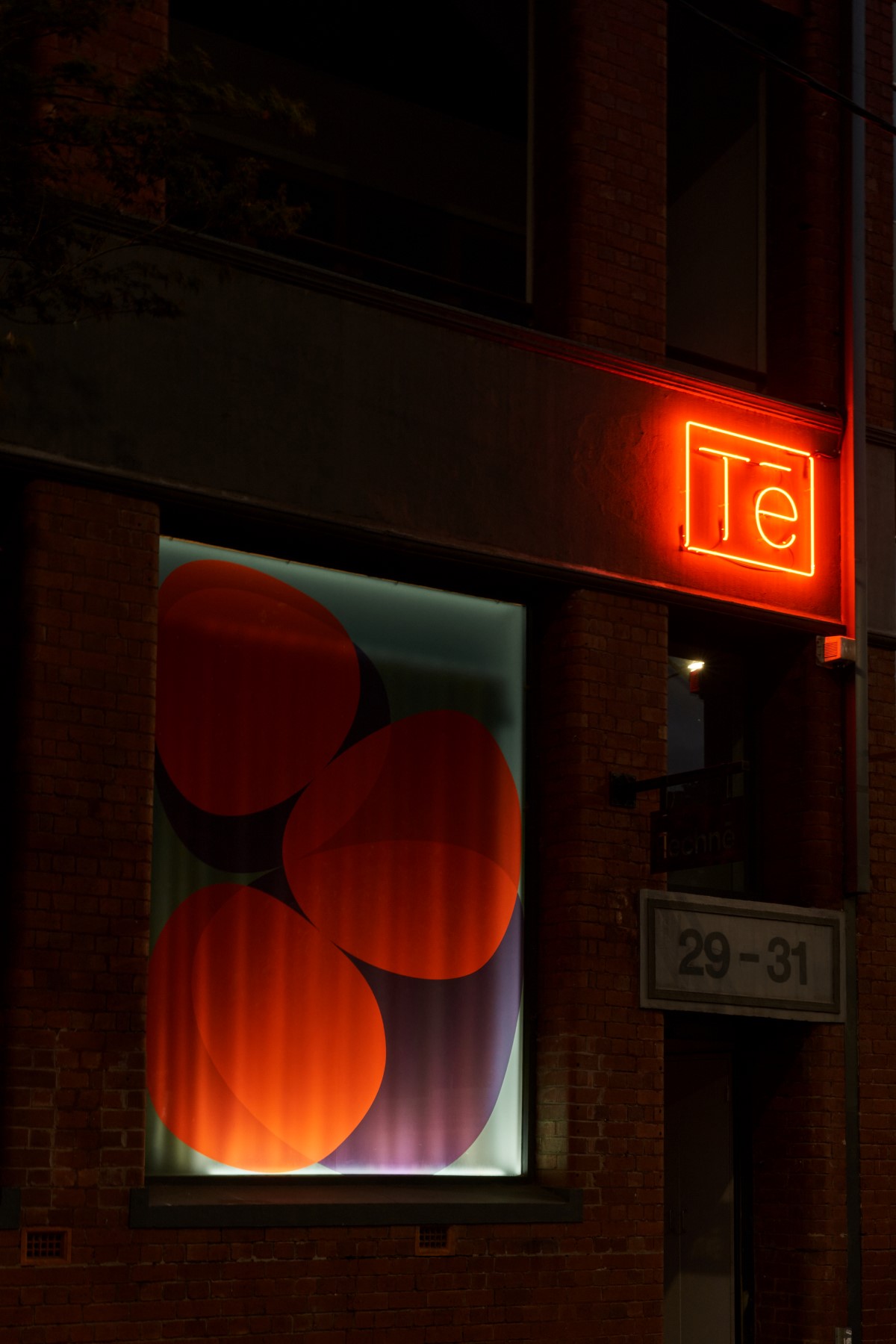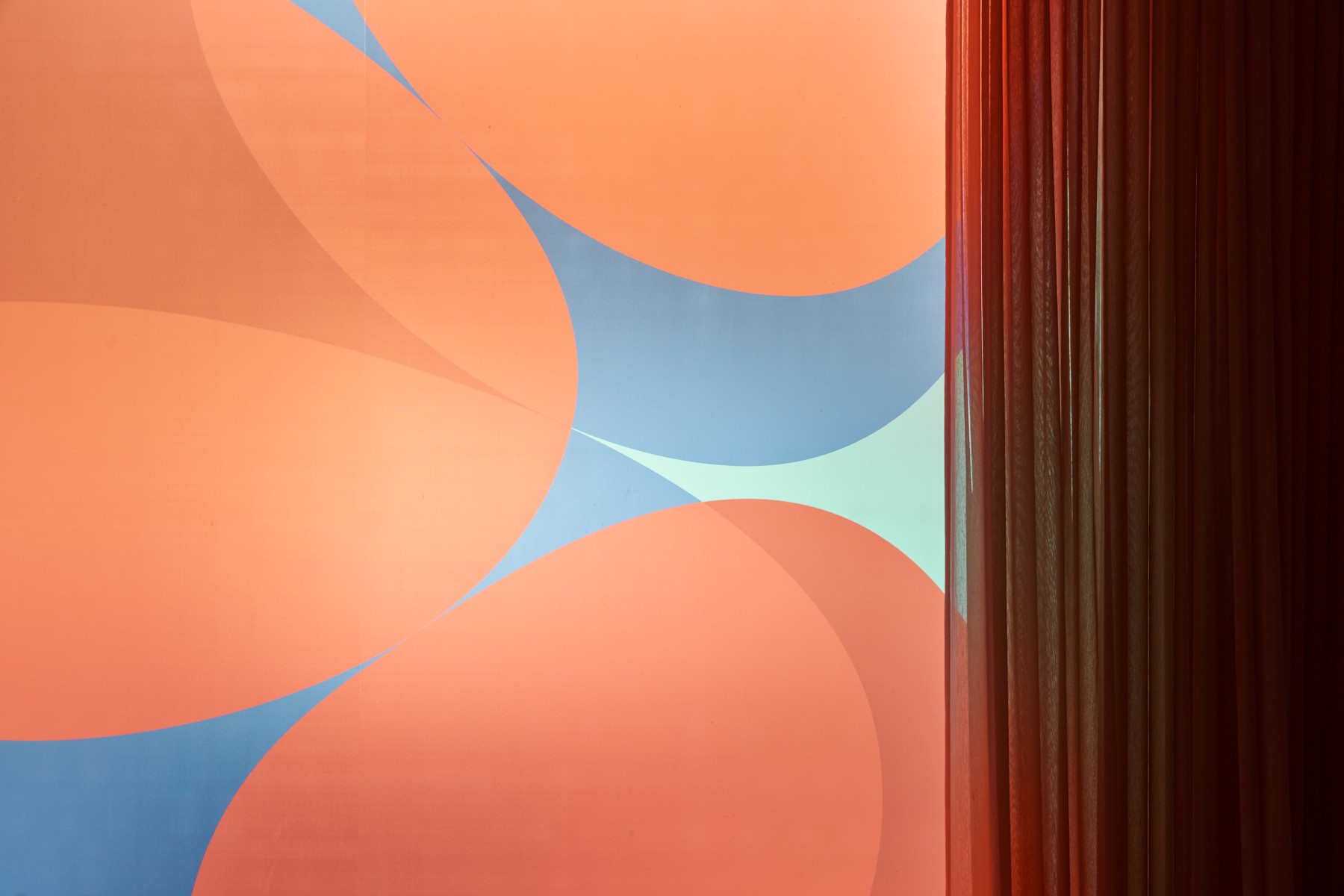 The essential shapes described within the works are derived from the natural forms of wave tossed pebbles that have been smoothed by time, evoking ideas of landscape.
To celebrate this collaboration, a Collectivity Talks panel discussion was held as part of Melbourne Design Week.
Together with Naomi Troski; our Director Nick Travers, Sophie Ullin (Art Advisor) and Alice Blackwood (Indesign Magazine) and the Communications Collective spoke about the current impact of art in the architecture and design world.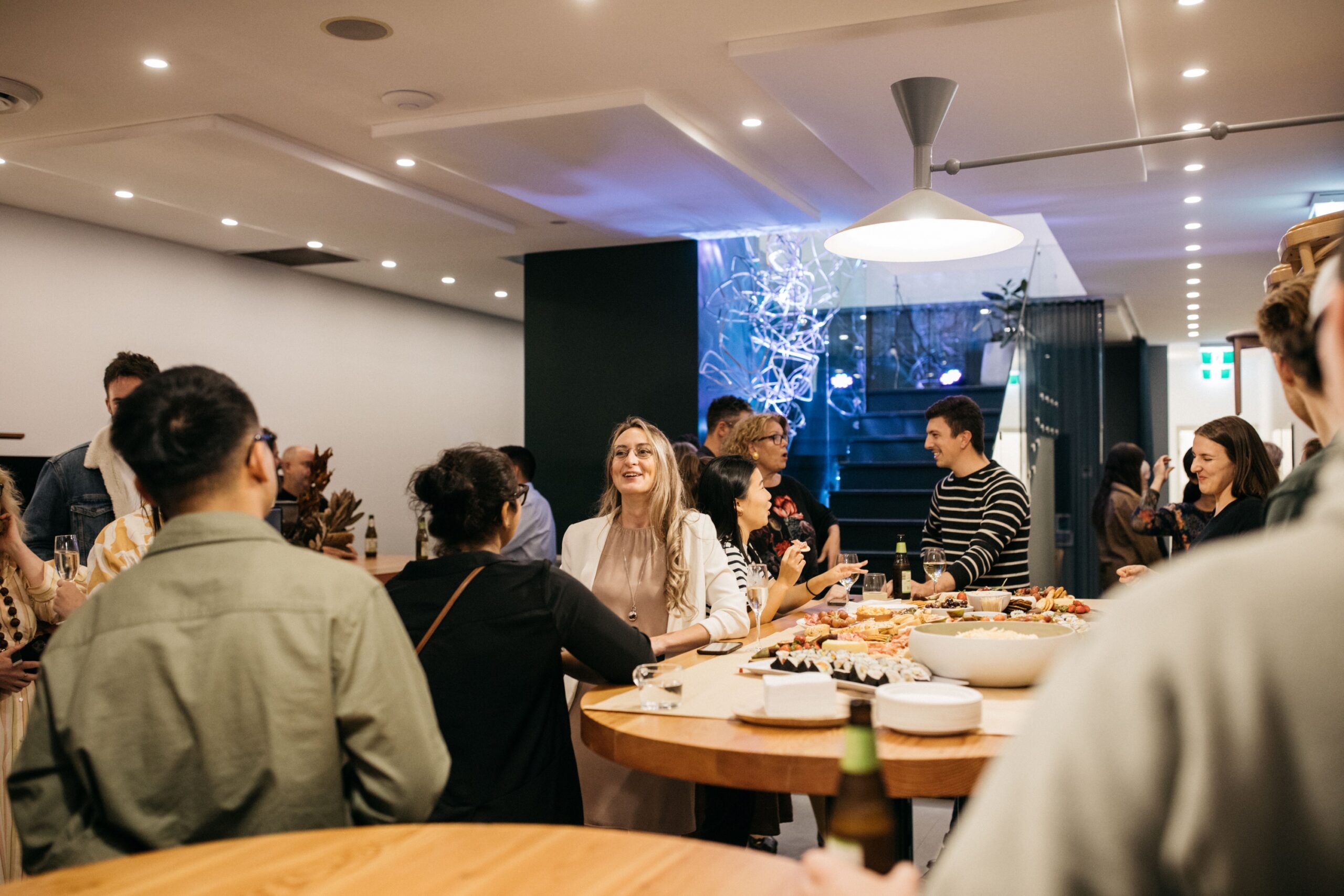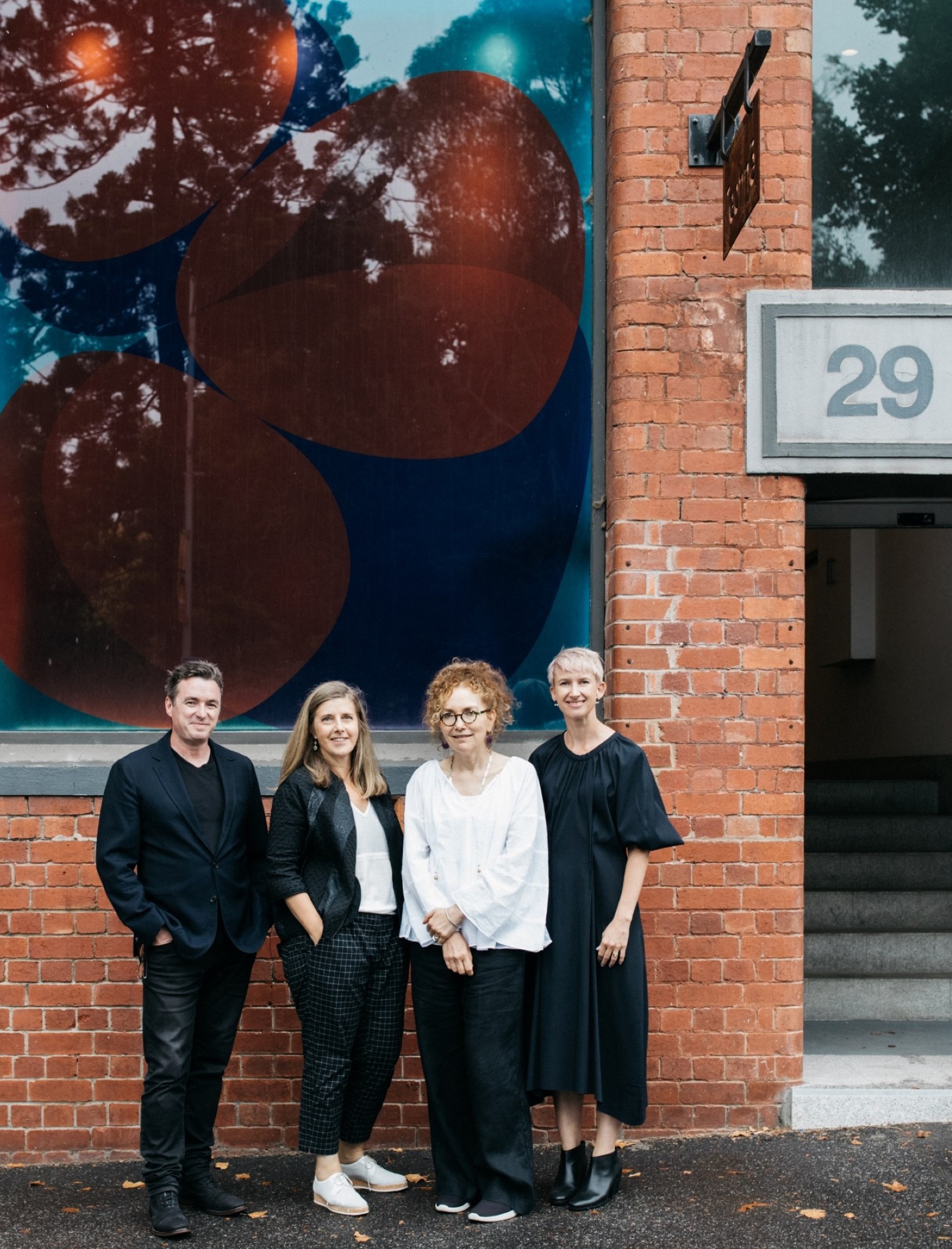 Nick Travers, Sophie Ullin, Naomi Troski, Alice Blackwood