The Garden State is an ambitious 2000m² project, with a capacity for 840 patrons. It preserves much of the original textile factory's shell and sawtooth roof while opening its central bays to form a terraced beer garden that has the feel of a reinvigorated industrial ruin, a layered hidden botanical haven to be explored.
Traditional Custodians of this land
Wurundjeri people
Services
Interior Design
Architecture
Collaborators
Ayus Botanical - Landscaping
Photography
Shannon McGrath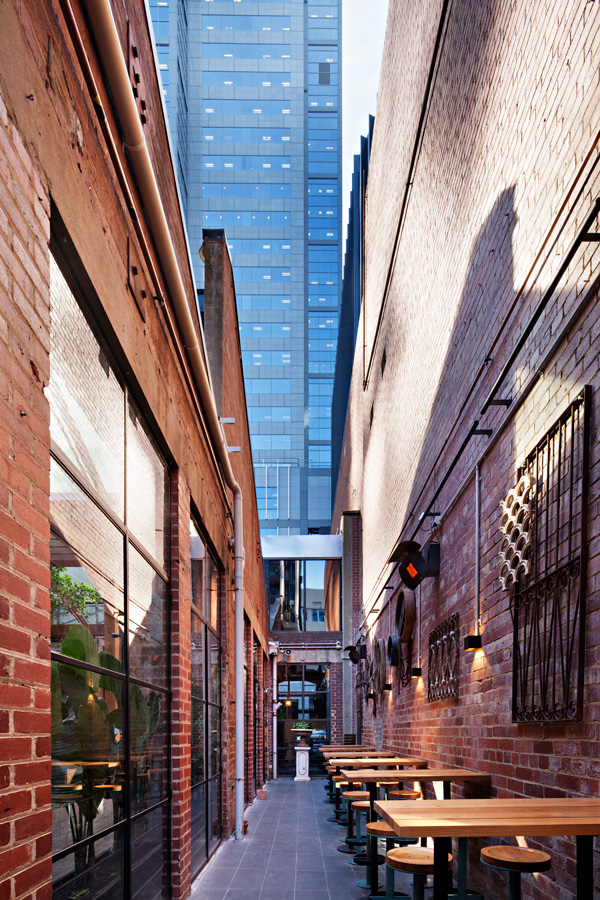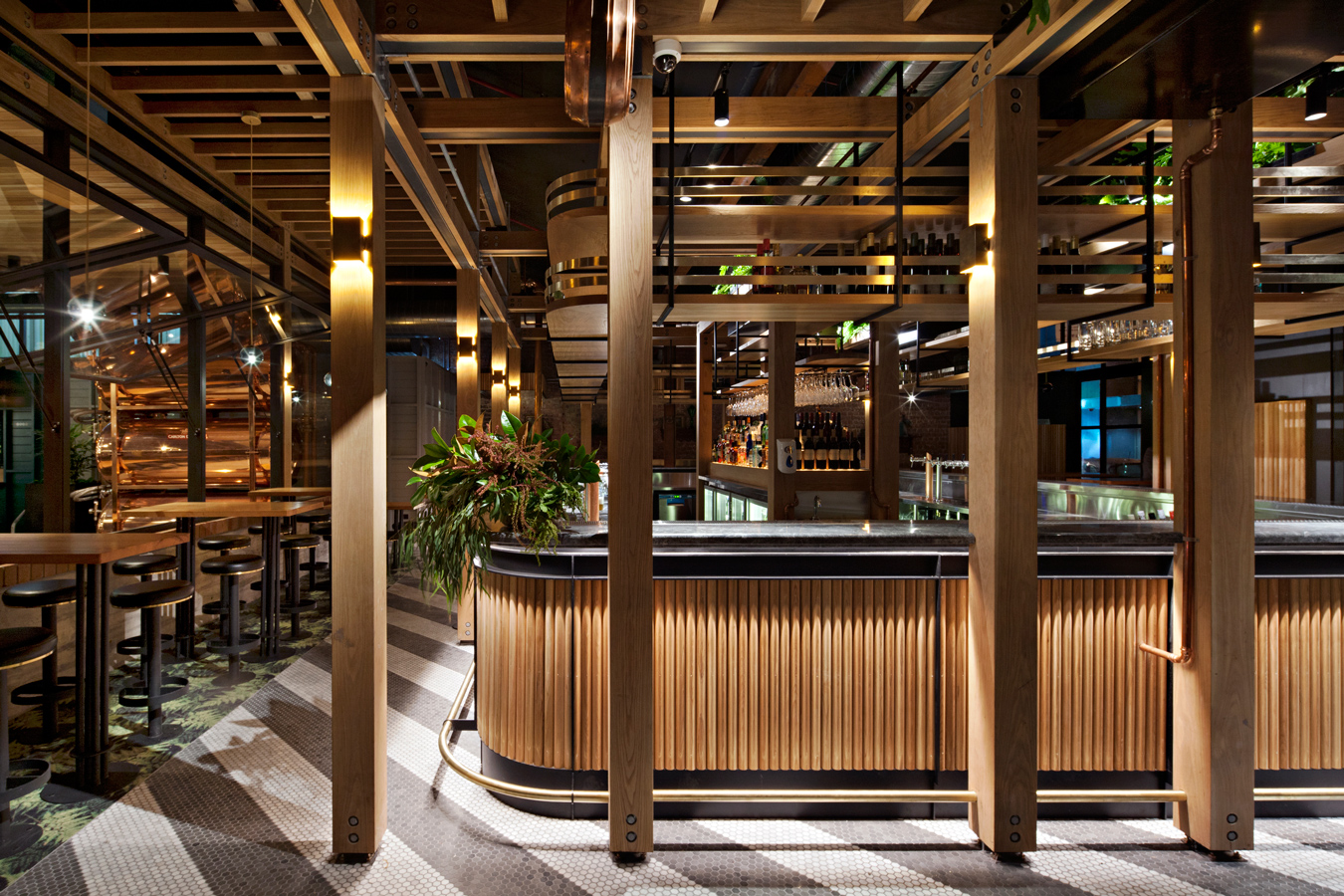 A diverse "super-venue"
This contemporary pub is a versatile space, with different rooms and areas to support varied audiences and functions. The diverse interior spaces with multiple interconnections and encourage a sense of exploration for their guests.
While the front bar is still intended as a vibrant community watering hole, bespoke dining rooms and varied private function areas create opportunities for this pub to service the entire hospitality spectrum, from casual get togethers to finer dining and corporate events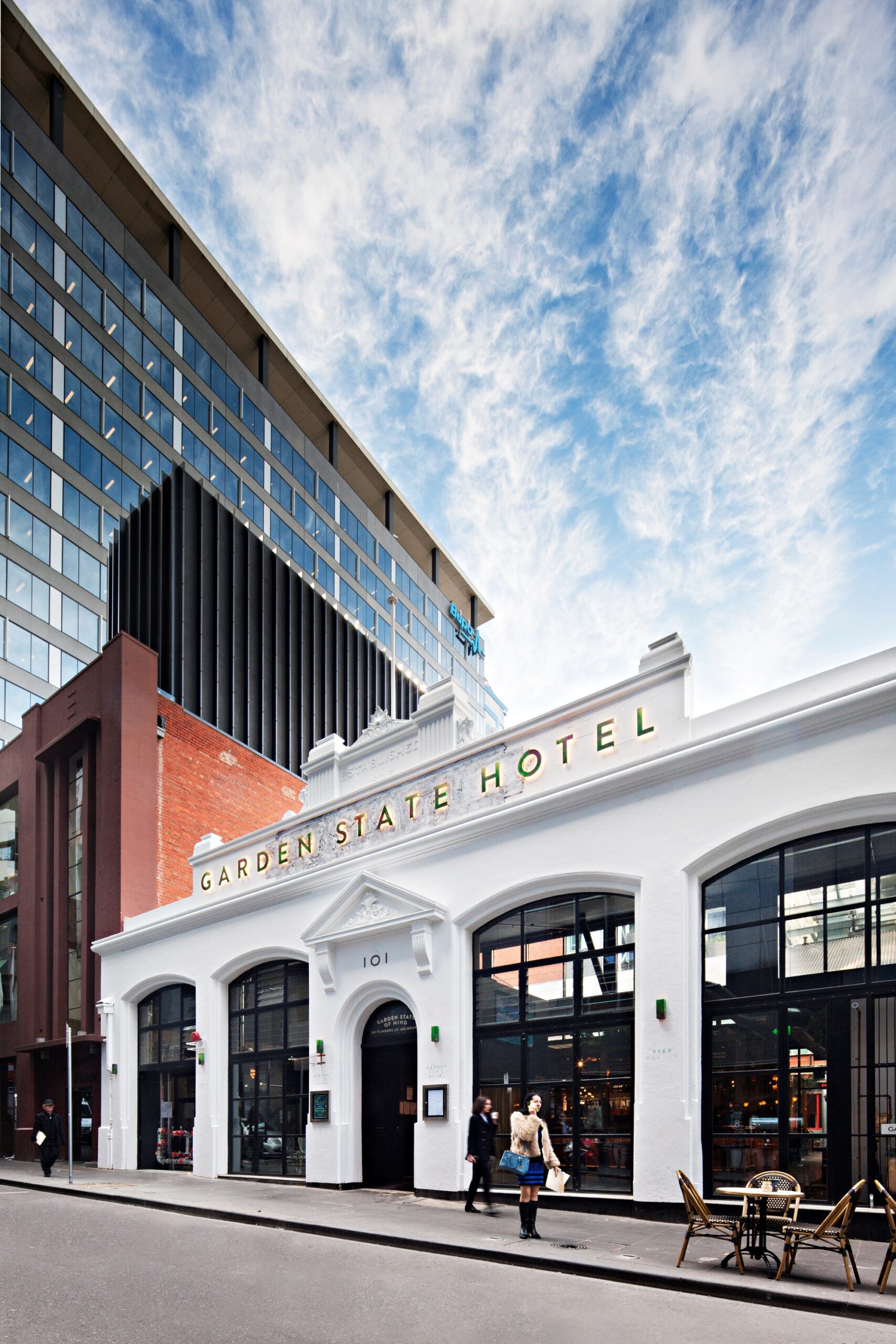 "Within the Melbourne CBD there is no other hospitality venue, based on the spirit of a pub, that offers a comparable variety of spaces and experiences under the one roof"
– Justin Northrop, Director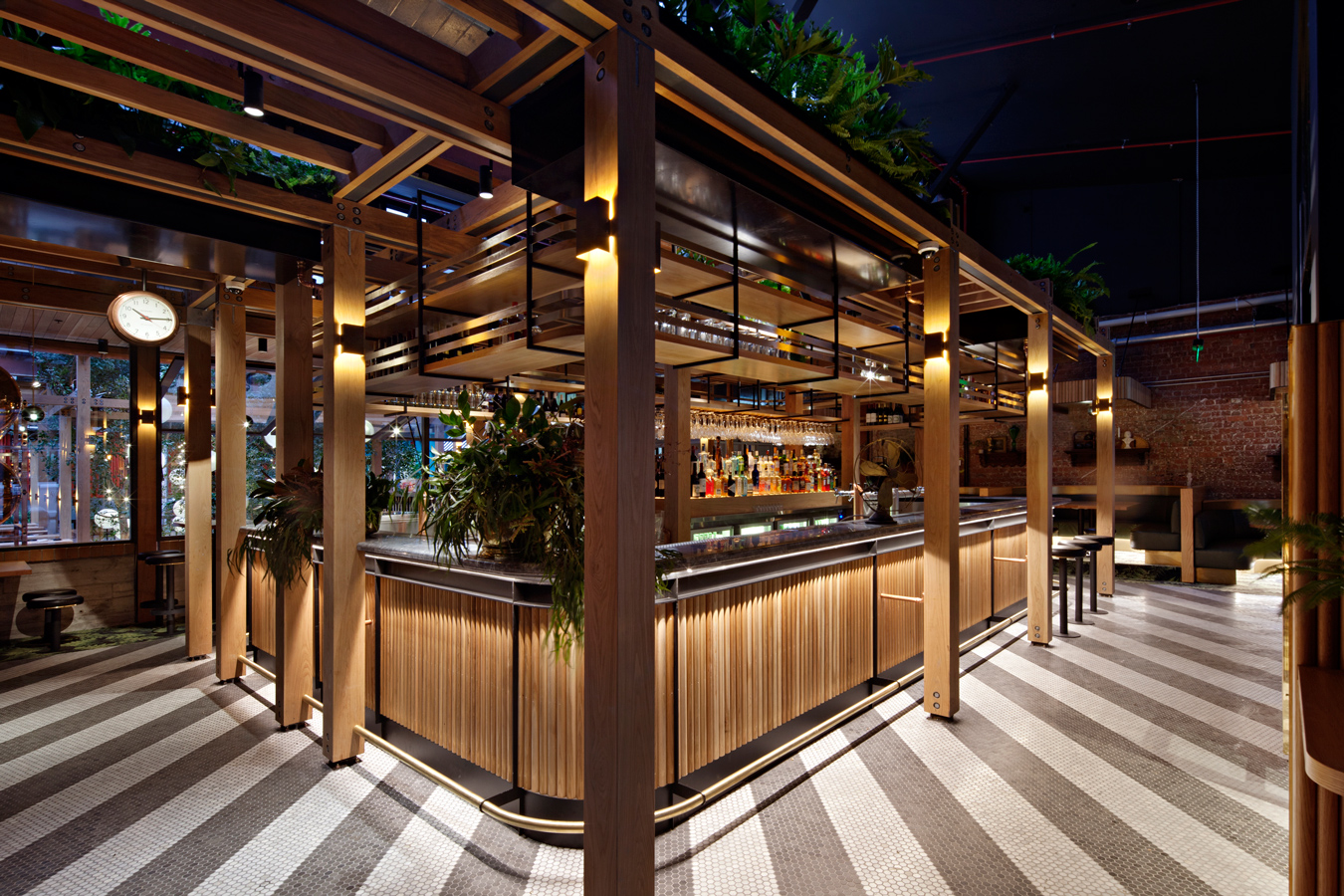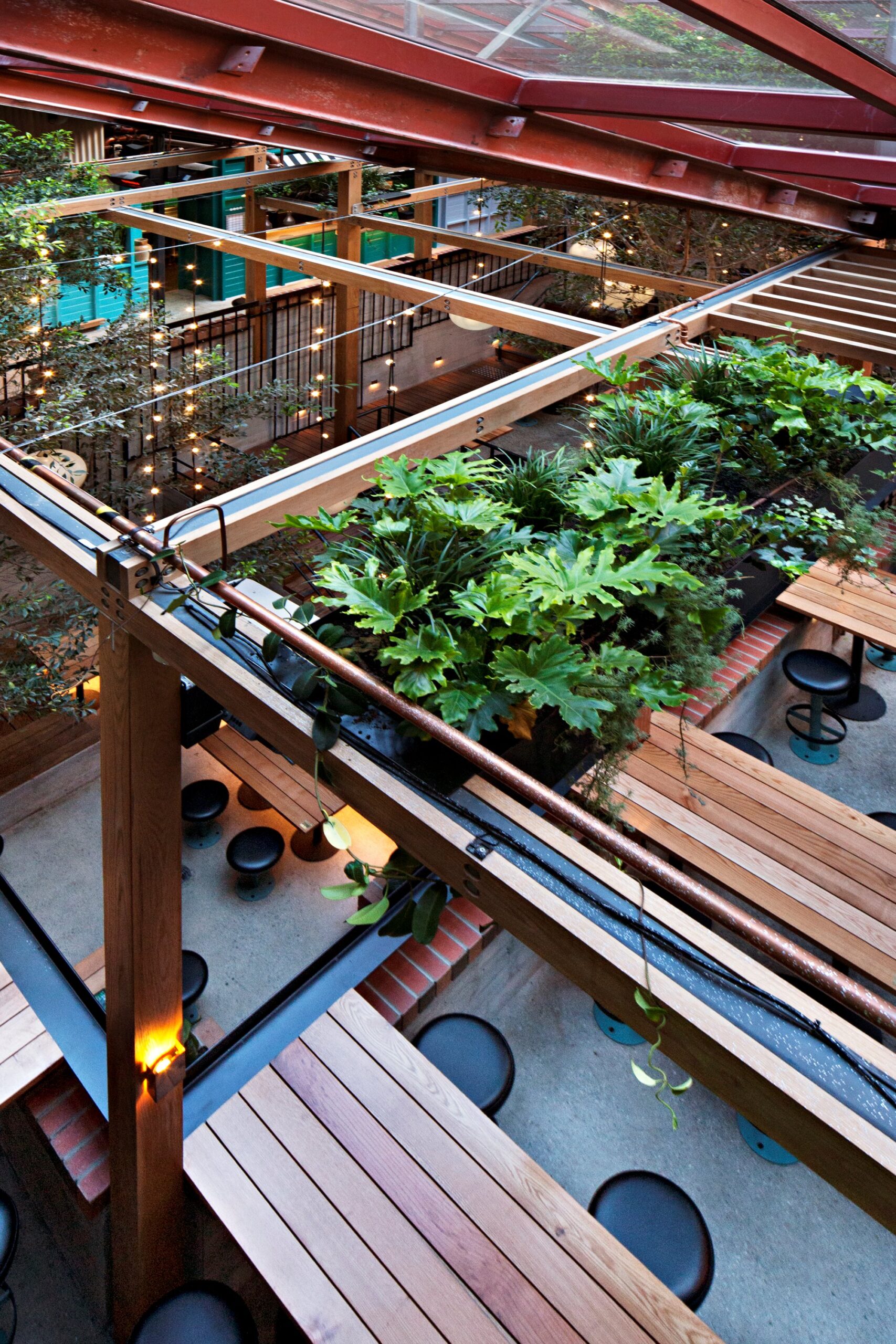 Raw and reused materiality
The raw construction materials are largely exposed, reducing the need for additional cladding and finishing materials. A good amount of the existing building fabric was retained thereby reducing the embodied energy of new materials. Retained fabric includes masonry walls and steel glazing, sections of flooring, floor structure, roof structure and roof cladding. In addition, existing materials from the demolition were re-used where possible.