The design concept of Cremorne Wellness Hotel is centred around providing a distinct approach to relaxation and rejuvenation – with an emphasis on a holistic and shared experience for the guests. The 8 storey design delivers a layered contrast of experiences, to inspire, spark wonder and promote overall wellness.
Client
The Hotel & Wellness Co
The Traditional Custodians of this land
Wurundjeri people
Services
Interior Design
Architecture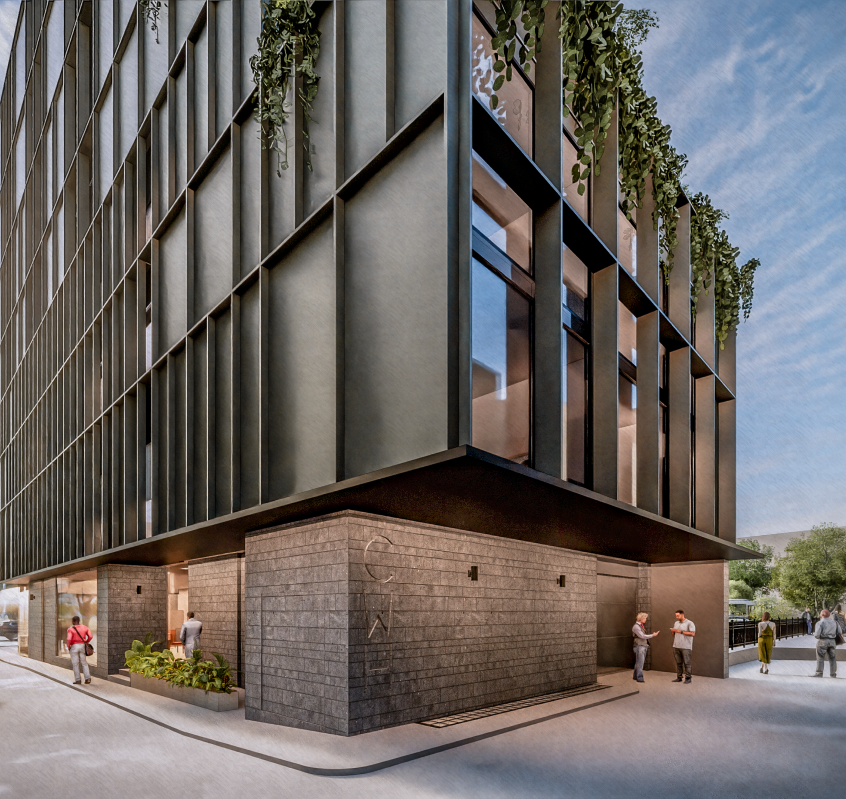 The building features a basalt plinth that serves to anchor the structure to the site, establishing a strong visual and physical connection with the earth below.
The façade is designed with a tectonic language, shown in the regular grid that wraps around the structure. This grid is expressed in a variety of materials, including concrete, metal, and glass, and serves to enhance a sense of  permanence.
"Great architecture is about creating a sense of balance and equilibrium."
– Sebnem MacDonald, Associate  (Architecture)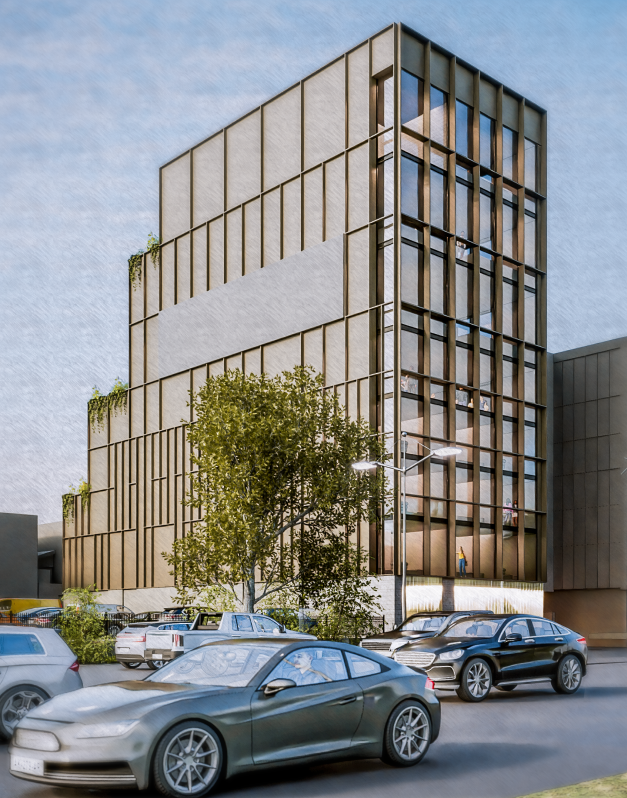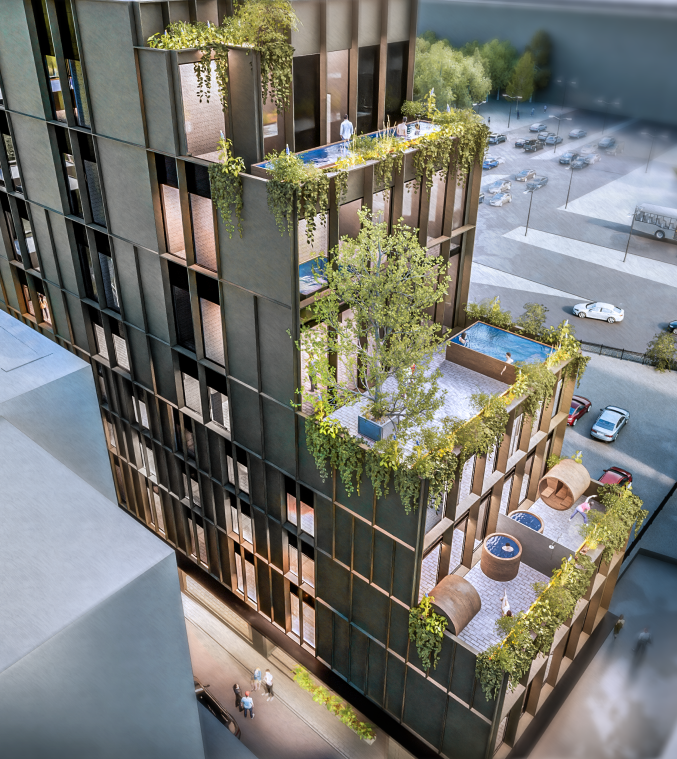 Disconnect from a bustling thoroughfare
To provide a visual buffer between the busy Punt Road and the tranquil lobby areas, the building employs translucent glazed panels, creating a subtle yet effective transition from the bustling urban environment to the serene interior spaces. This glazing also allows for the diffusion of natural light throughout the lobby, providing a warm and welcoming atmosphere for guests.