Our focus with Tribe Collingwood was to create a hotel that seamlessly blended with the urban context and unique suburban language of Collingwood.
Traditional Custodians of the land
Wurundjeri people
Each Tribe Hotel is carefully tailored to its location, ensuring that it fits in with the local character and enhances the surrounding urban fabric.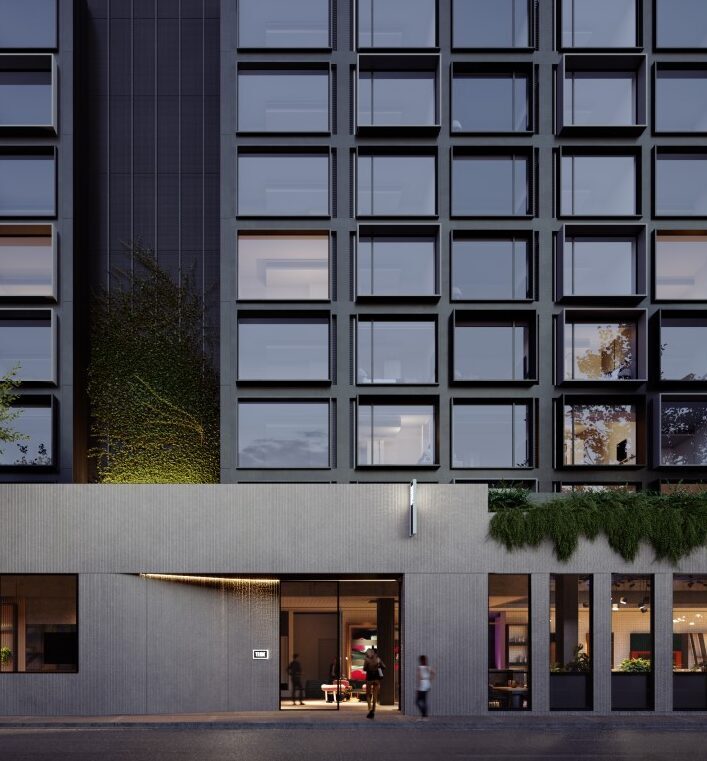 A dynamic play between industrial and natural
The combination of geometric windows and integrated planting is a design choice that harmoniously blends contrasting elements within the building's architecture. This approach achieves a delicate equilibrium between the soft, organic elements and the bold, industrial features.