Canberra Centre embodies contemporary public precinct design, by expertly utilising space in public areas, offering surprise and delight moments, and seamless indoor-outdoor integration with lush landscape design.
Traditional Custodians of this land
Ngunnawal people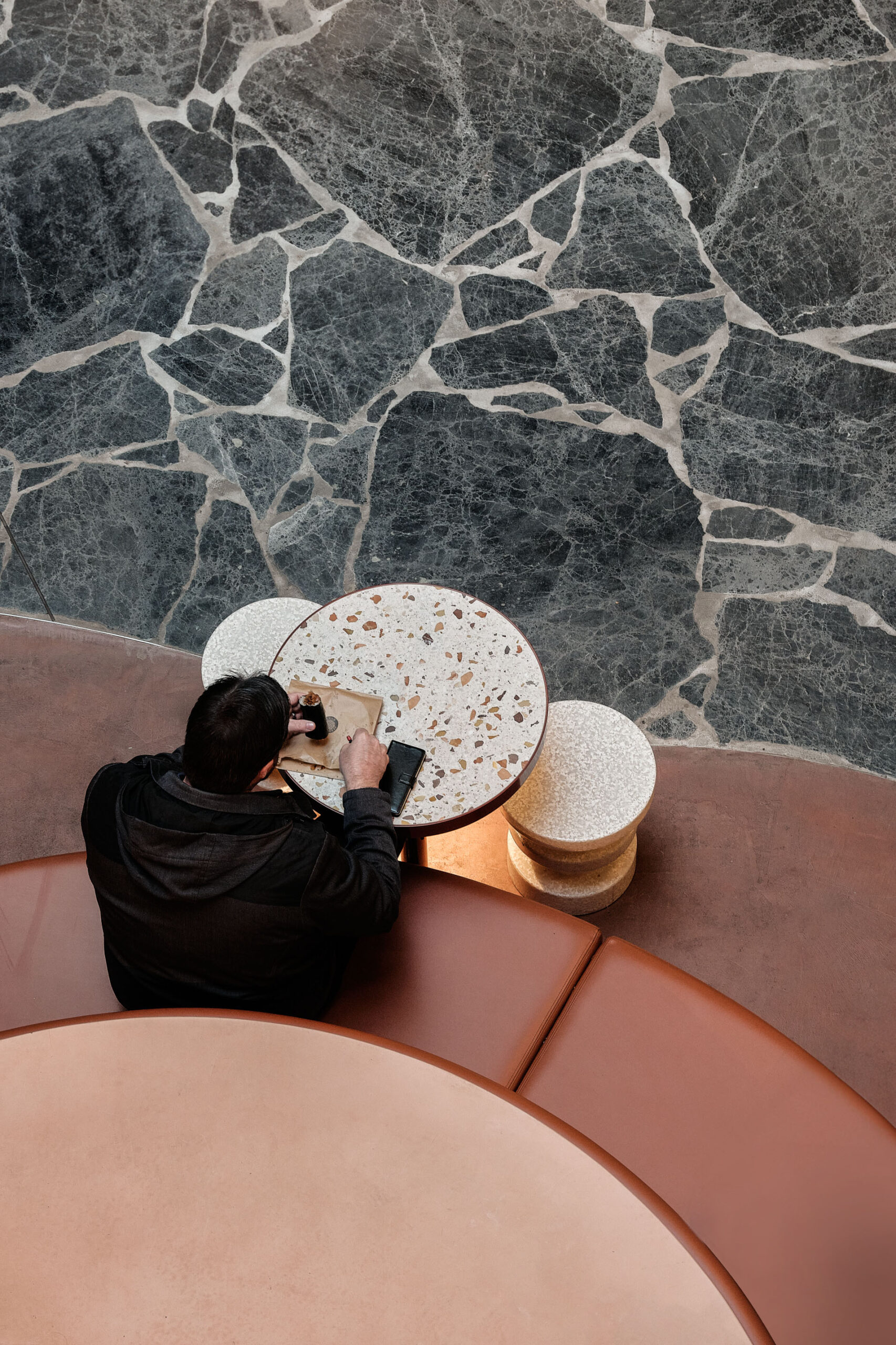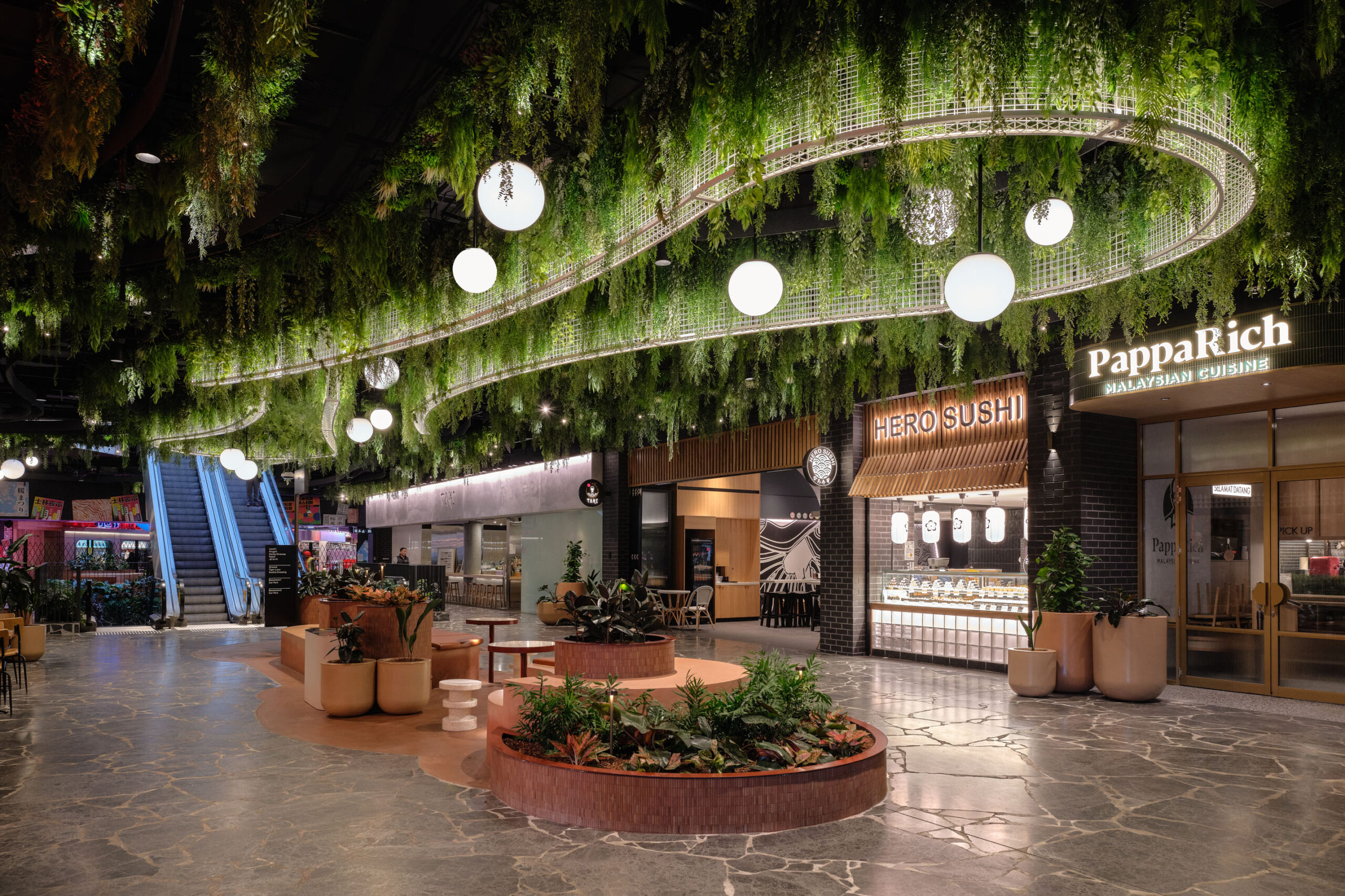 "The design mission of this precinct at Canberra Centre was to 'make a statement', blur the lines between inside and outside, connect the space to the ideals of Canberra as a 'Garden City' and to create humanised public spaces."
– Gabriella Gulacsi, Associate Director
Tactile and textural
Rooted in the essence of garden, the textural materiality and lush landscaping engages all senses, creating a tactile experience and moments of relaxation and wonder within a bustling public space.
Applying non-traditional solutions to blurring the boundaries between tenancy space and public space, our refurbishment of the centre's Tiger Lane has transformed the pace of the dining experience from a sedate, shopping mall environment to a
fast-moving, energetic vibe.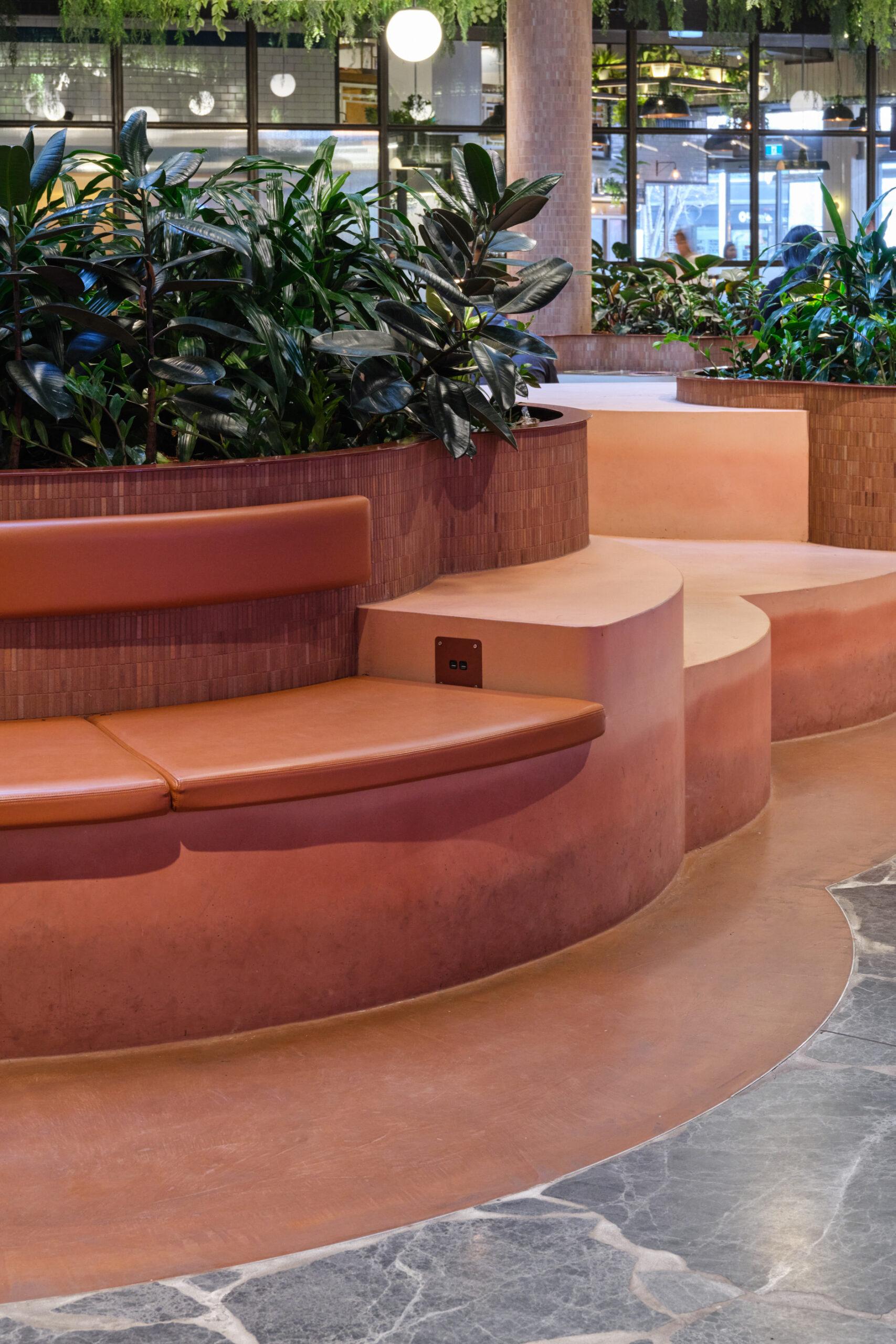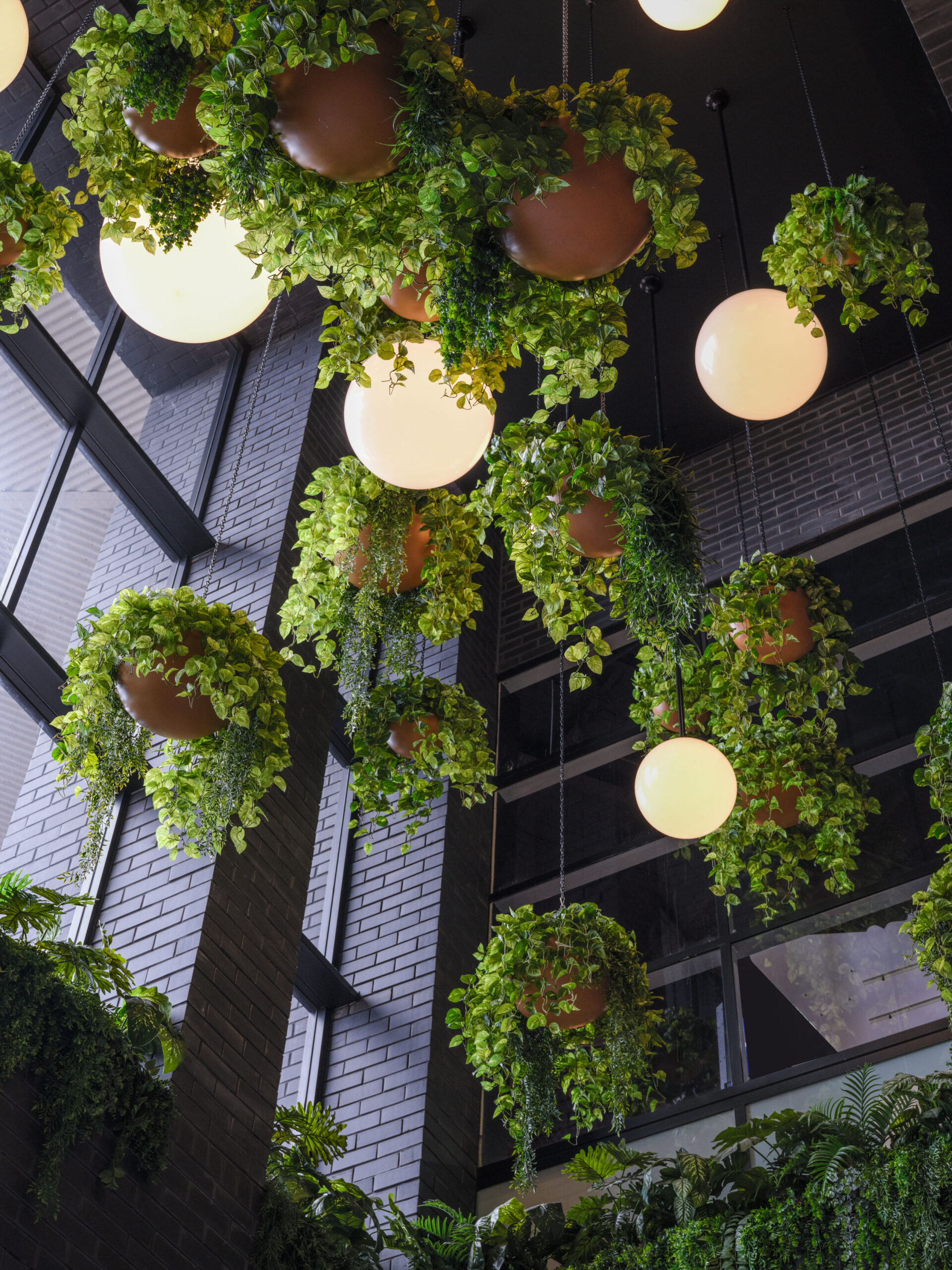 "Alongside landscape integration, the refurbishment incorporates relaxed materiality and curvaceous geometry to connect disparate parts of the Centre's public realm."
– Bianca Baldi, Associate (Interior Design)