Bayside Shopping Centre is a family-friendly environment with various seating themes to ensure a new experience every time. Key features include a kids zone with an interactive floor projection as well as cubby houses with built in iPads keeping children close and entertained.
The Traditional Custodians of this land
Bunurong people
Services
Architecture
Interior Design
Photographer
Tom Blachford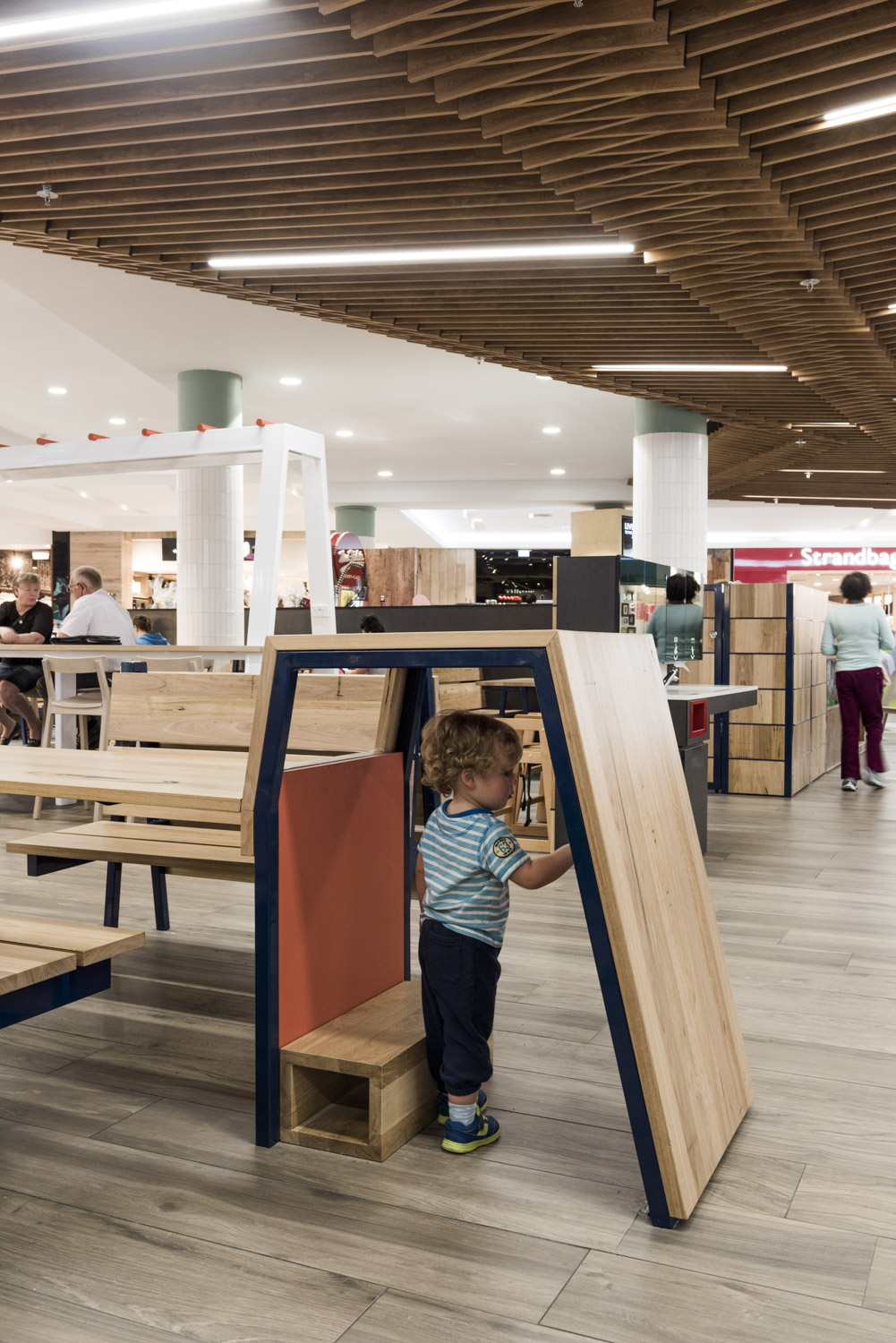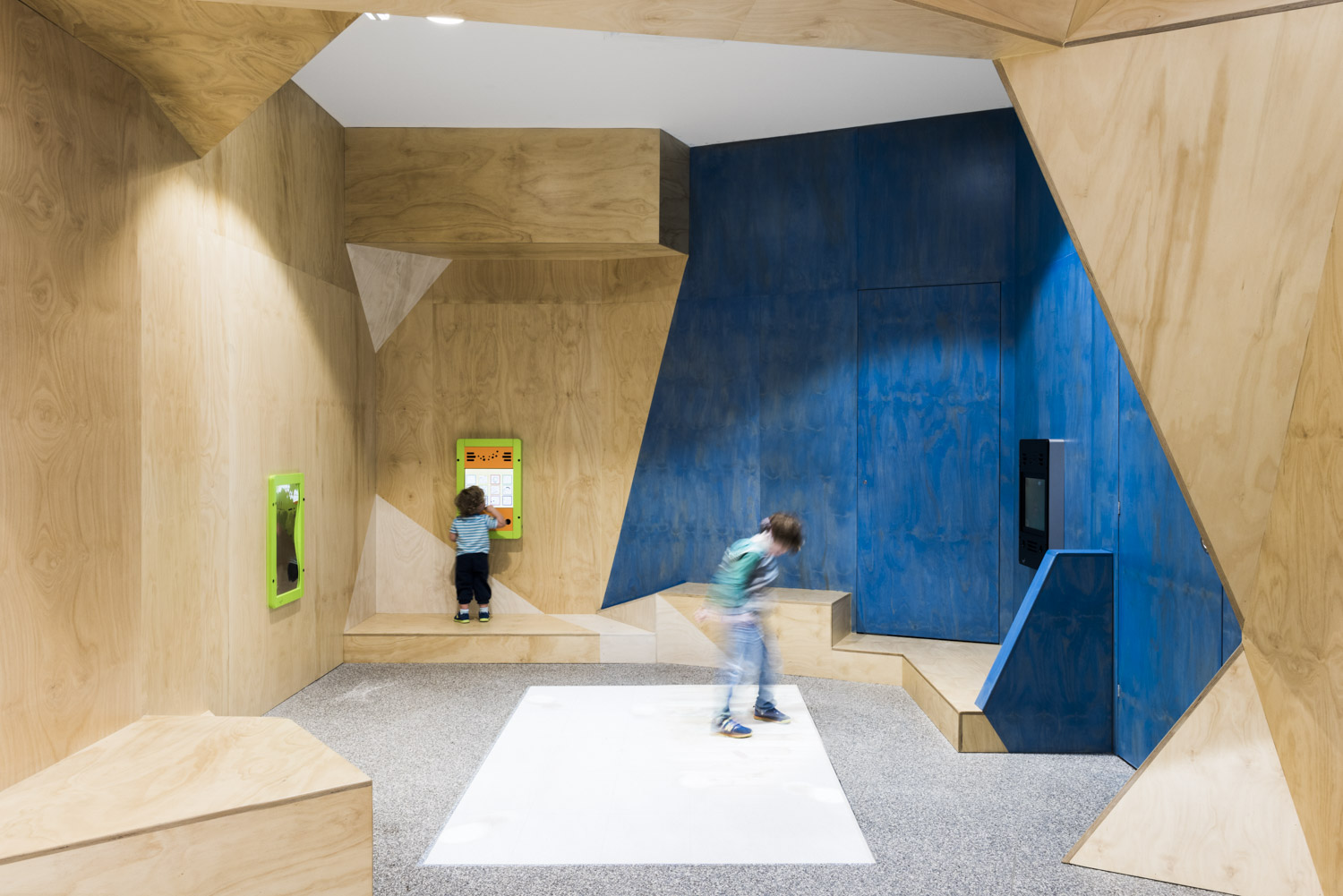 Integrated technology
In an era where technology is integral to our lives, our design incorporates built-in iPads within the cubby houses, providing entertainment and education for the little ones while keeping them close. This integration of technology caters to the needs of modern families and enhances the overall experience of the space.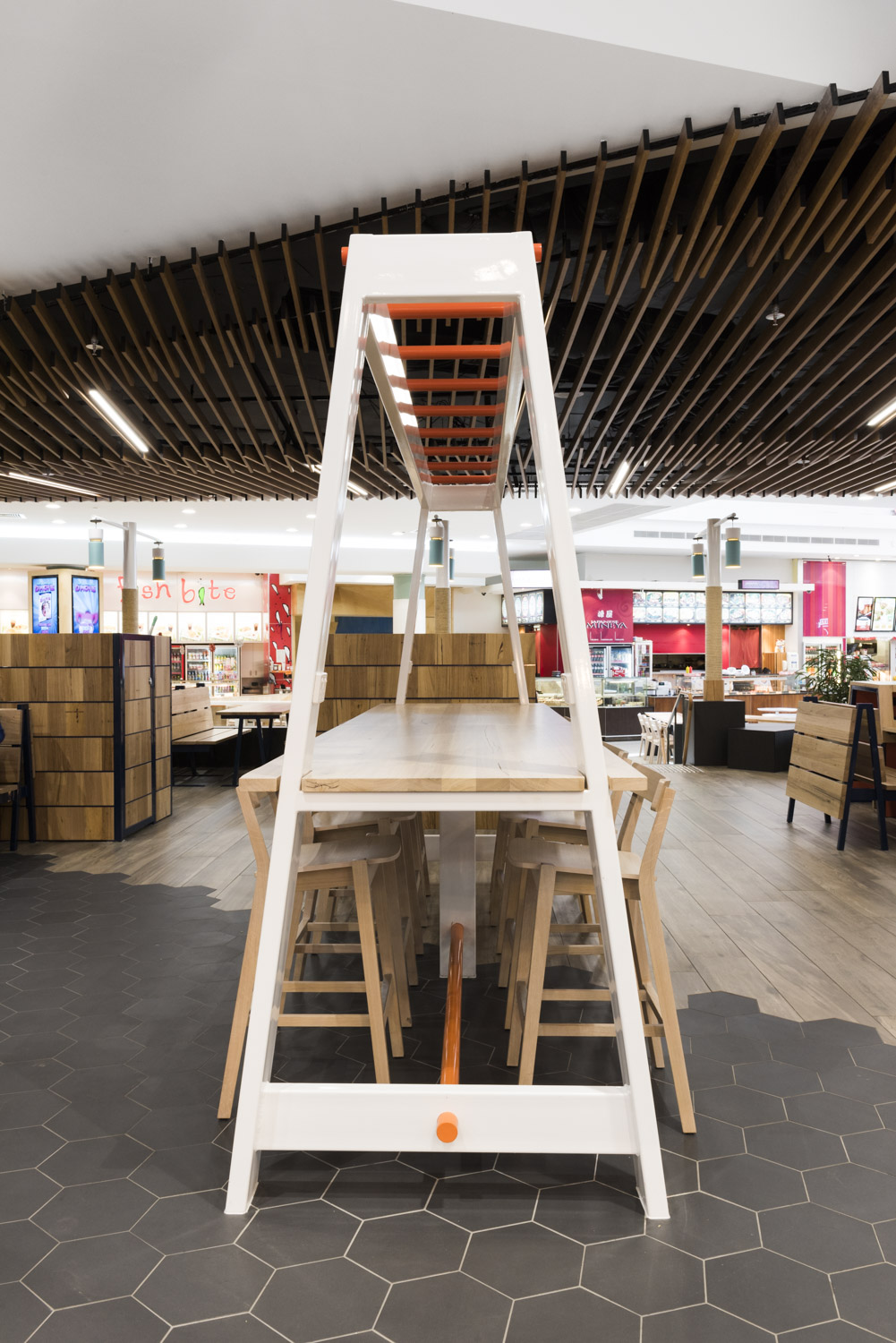 "After many years of practice we have a strong understanding of how to design different spaces to promote the best possible engagement, interaction and socialisation."
– Dana Hutchins, Associate Director (Albury Studio Lead)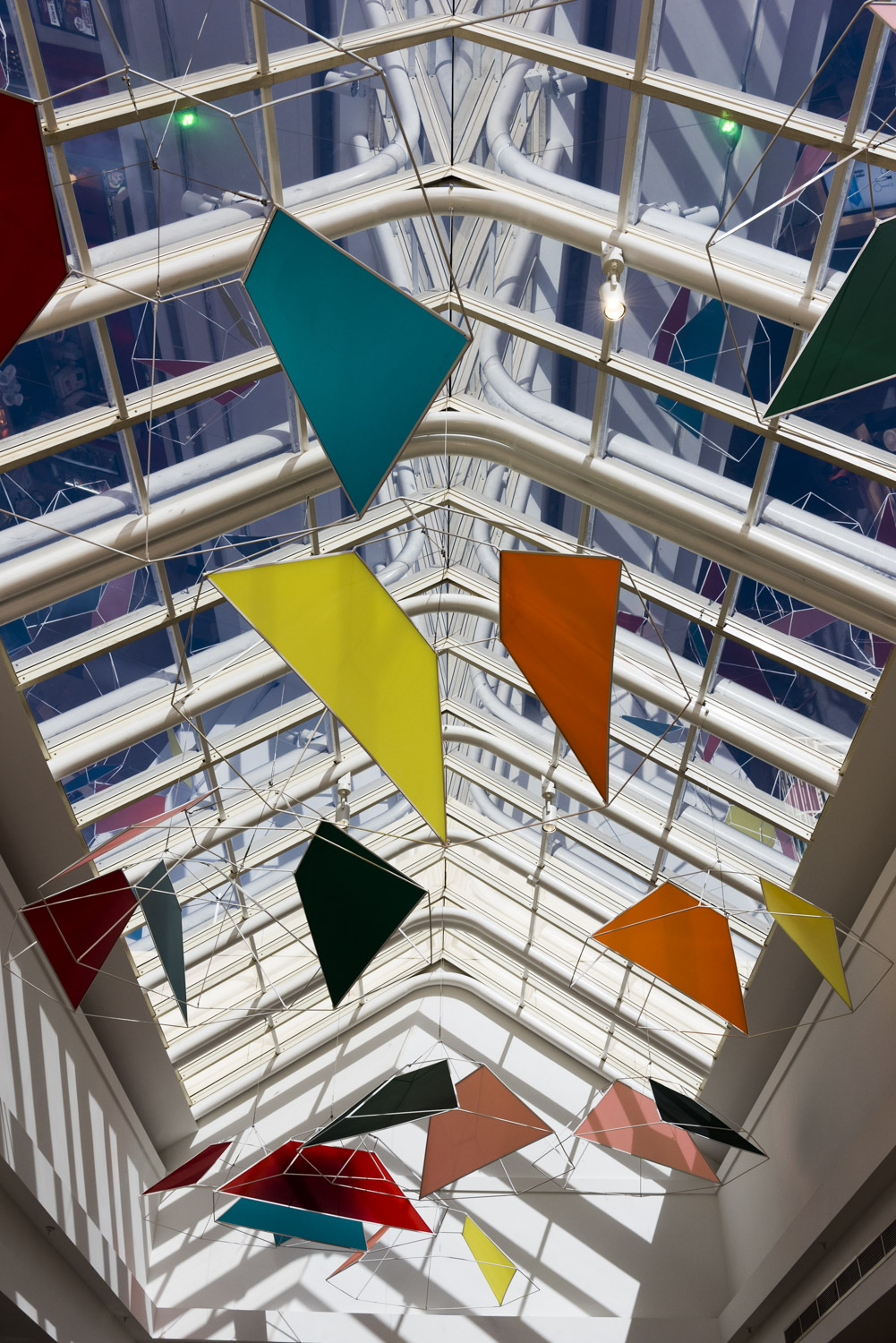 A touch of whimsy
Contemporary skeletal umbrellas gracefully hang from the ceiling, casting coloured shapes that dance throughout the area when sunlight filters through. This interplays not only creates a visual spectacle but also infuses the space with a playful and vibrant atmosphere.