Box Hill Shopping Centre brings together contemporary concepts and artistic expression. We embarked on a journey to reimagine the shopping experience by integrating a blend of futuristic aesthetics with a deep connection to culture, nature and technology.
Traditional Custodians of this land
Wurundjeri people
Services
Interior Design
Architecture
Photographer
Tom Blachford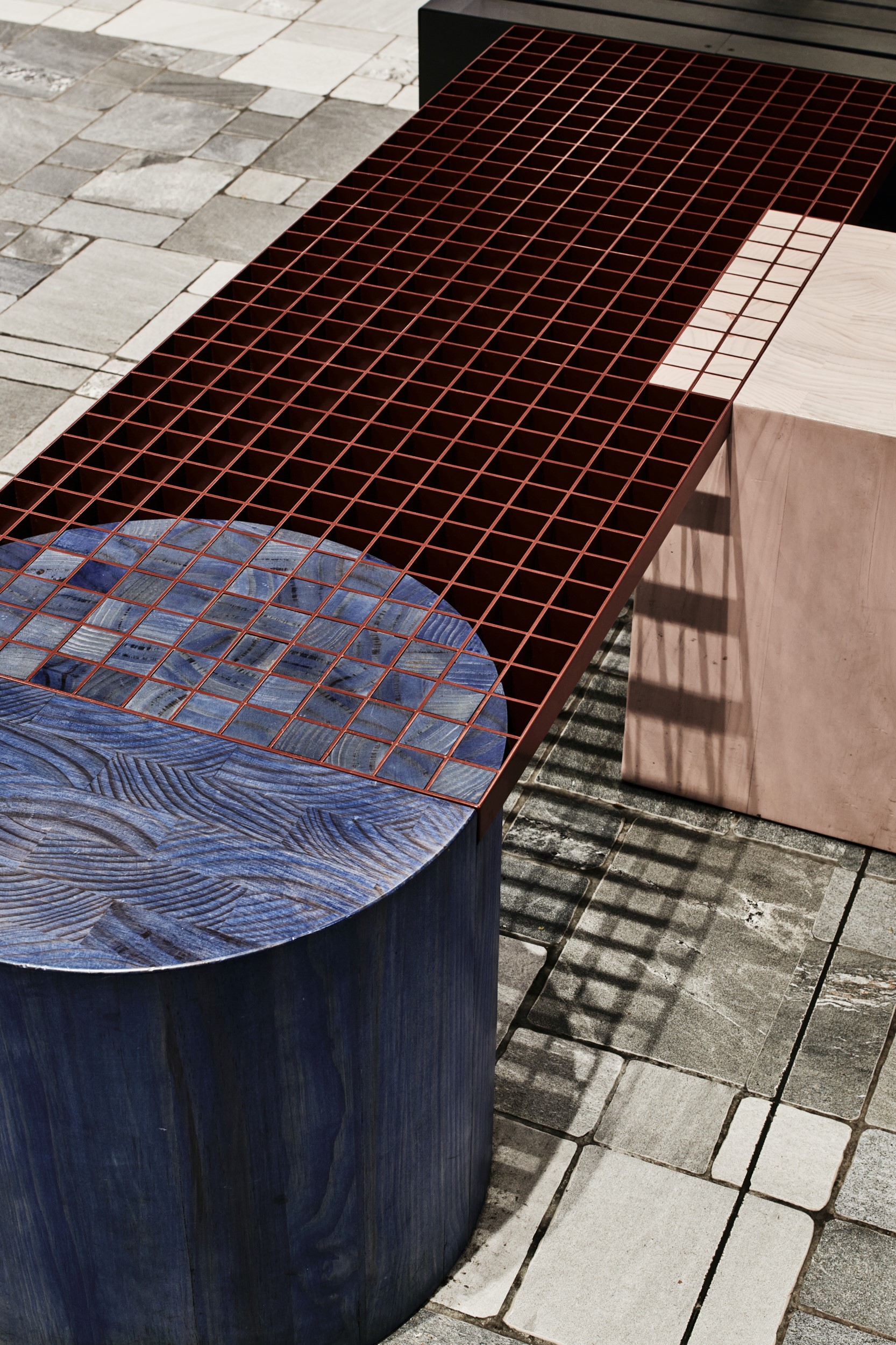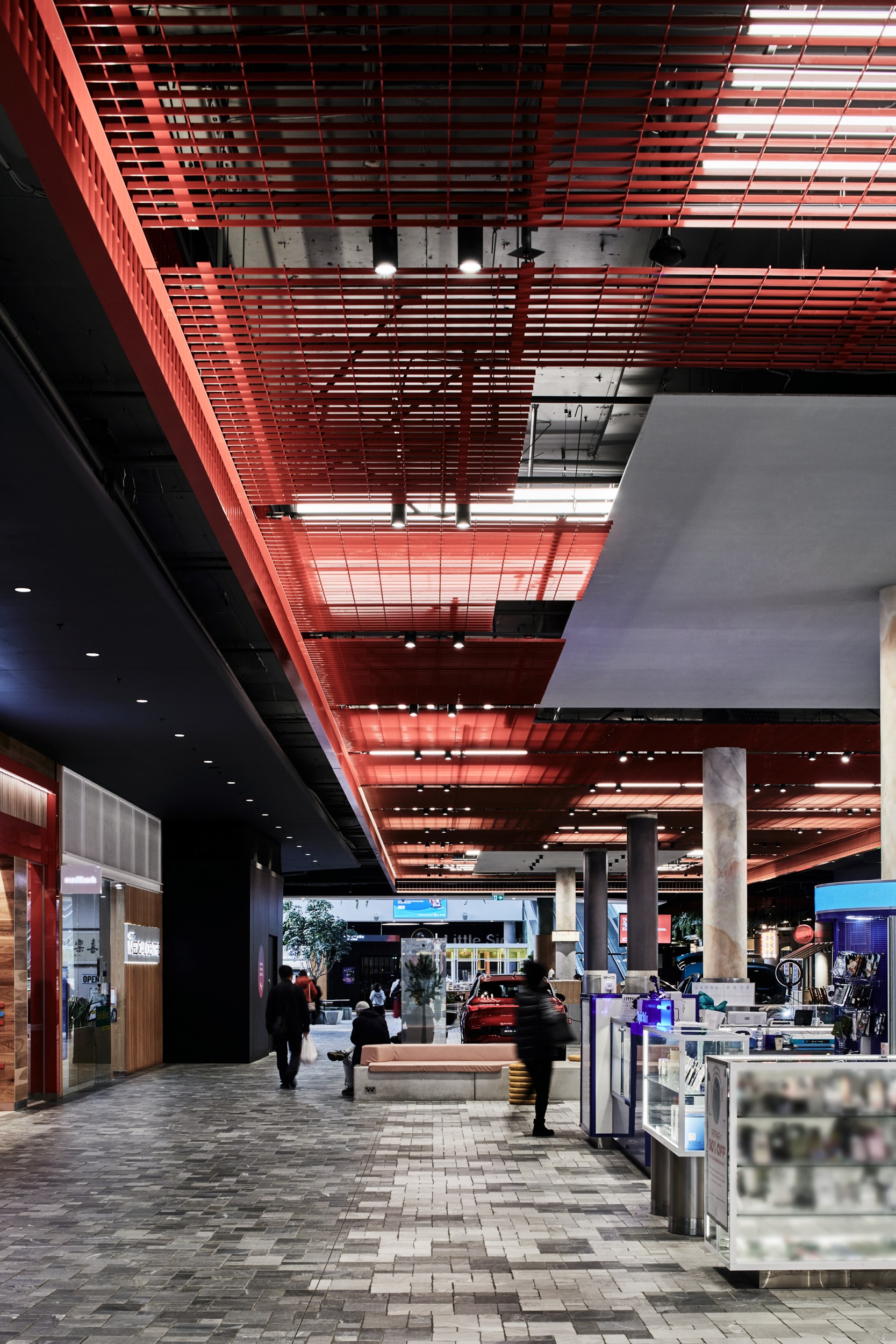 Embracing the urban energy of the surrounding area, we have infused tactile surfaces with raw design elements throughout the centre. The atmosphere exudes an urban ambiance, celebrating a new and captivating cyber-punk' essence'. This distinctive character is brought to life through a variety of colourful and metallic finishes.
At the heart of our design philosophy is the belief that a space truly comes alive when it becomes a thriving hub for people and culture.
"By weaving together the client's guiding principles and our design pillars, we created a shopping centre that goes beyond its utilitarian purpose, offering an immersive experience."
– Bianca Baldi, Associate (Interior Design)
Nature digitised
Nature's beauty takes on a futuristic twist as we delve into sci-fi interpretations of natural forms and heritage. Adaptable to the changing seasons, our design seamlessly integrates organic motion and ethereal elements, creating pause points throughout the centre where visitors can connect with nature in unexpected and captivating ways.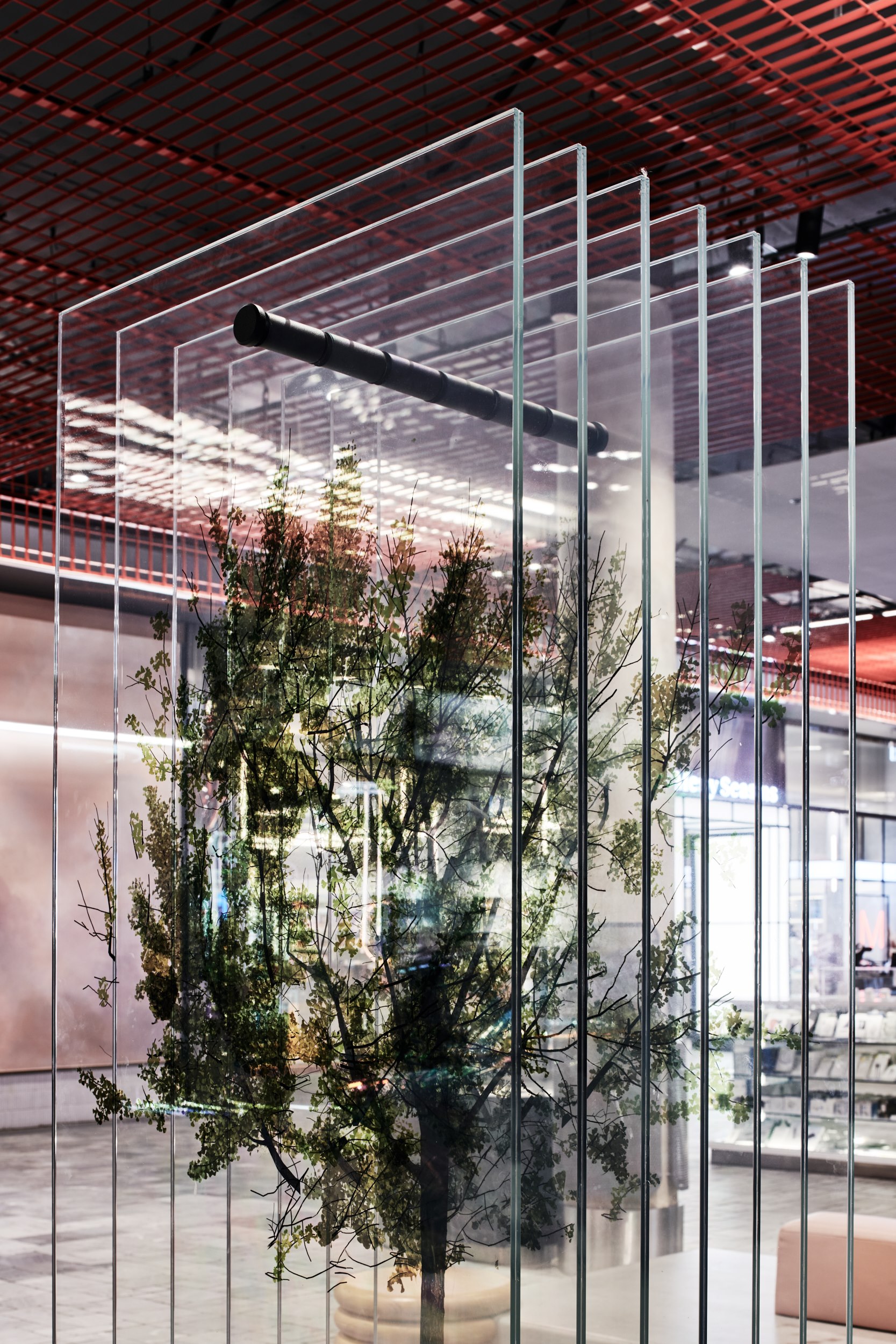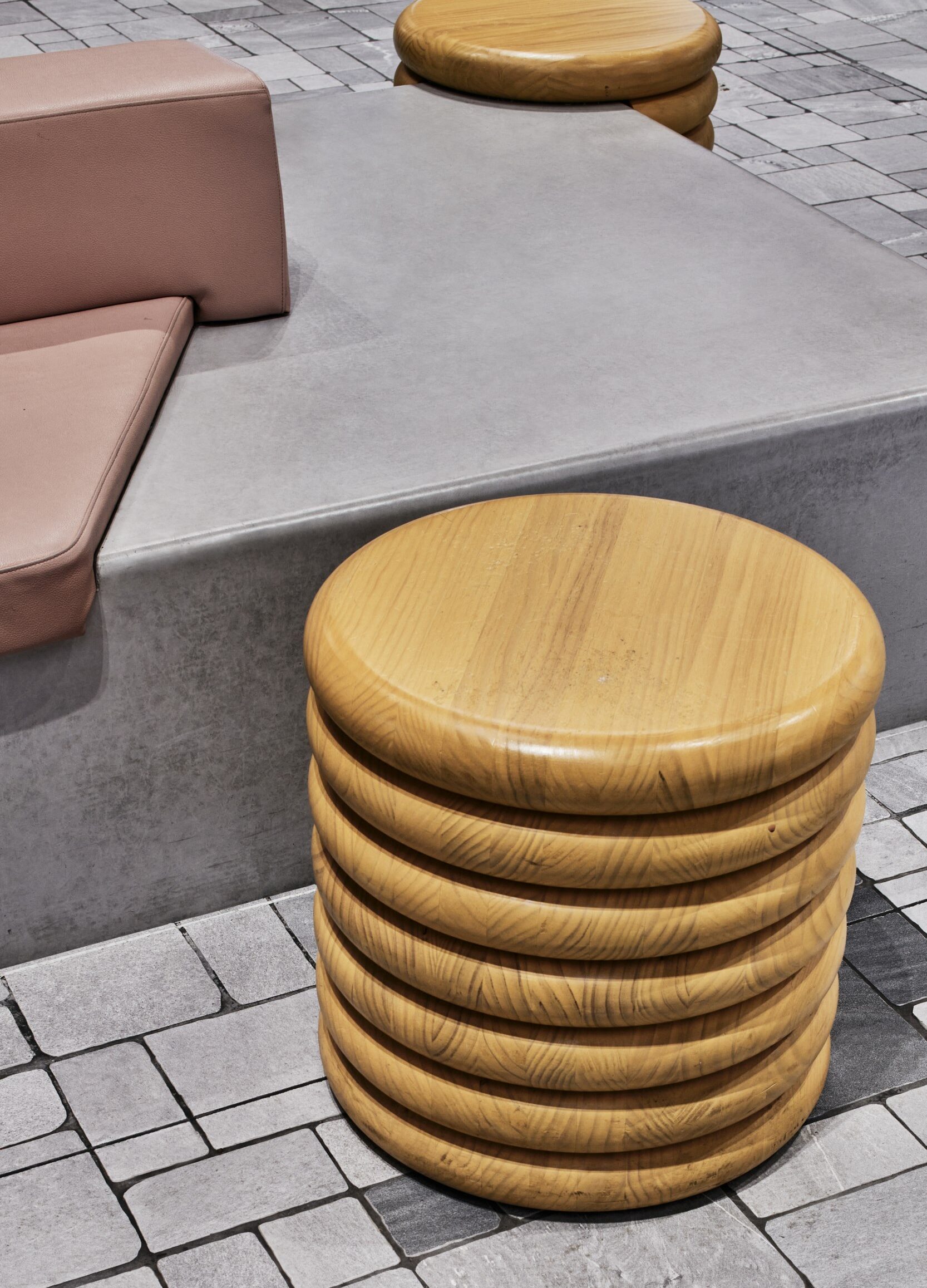 Working closely with BCI Furniture we were able to create futuristic shapes and tactile surfaces that visitors could interact with throughout their journey. These fit-for-purpose creations do not compromise on aesthetic value.