The Prahran Hotel, a classic inner city pub and a renowned example of Melbourne architecture. The hotel, which first opened in the 1850s, is now characterised by striking concrete pipes stacked high into the skyline. This multi-award winning design has attracted global attention.
The Traditional Custodians of this land
Bunurong people
Services
Interior Design
Architecture
Photographer
Peter Clarke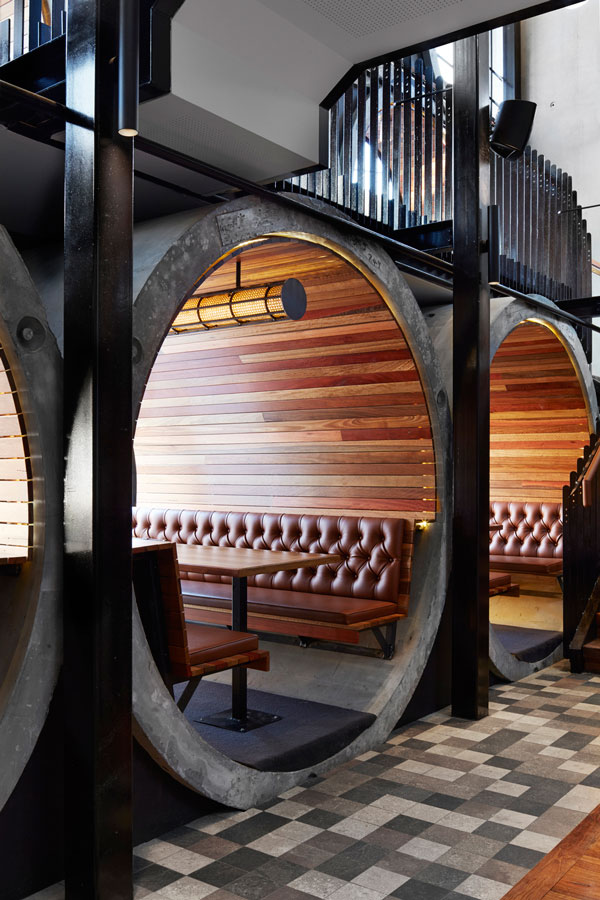 The 17 concrete pipes utilised in the three-story redesign double as both a striking external façade and indoor booths with porthole views of the street; another half pipe functions as a private dining booth for larger groups – supported on steel posts and accessed via a steel gantry that traverses the room.
"Inside you are climbing over the pipes, sitting in them, or on them at various levels. They have a lasting impact on the space."
– Justin Northrop, Director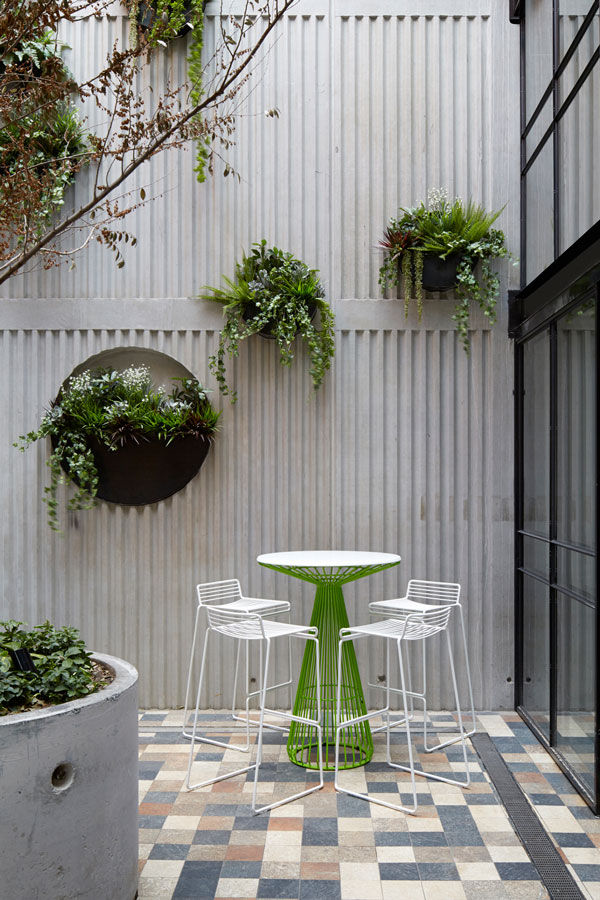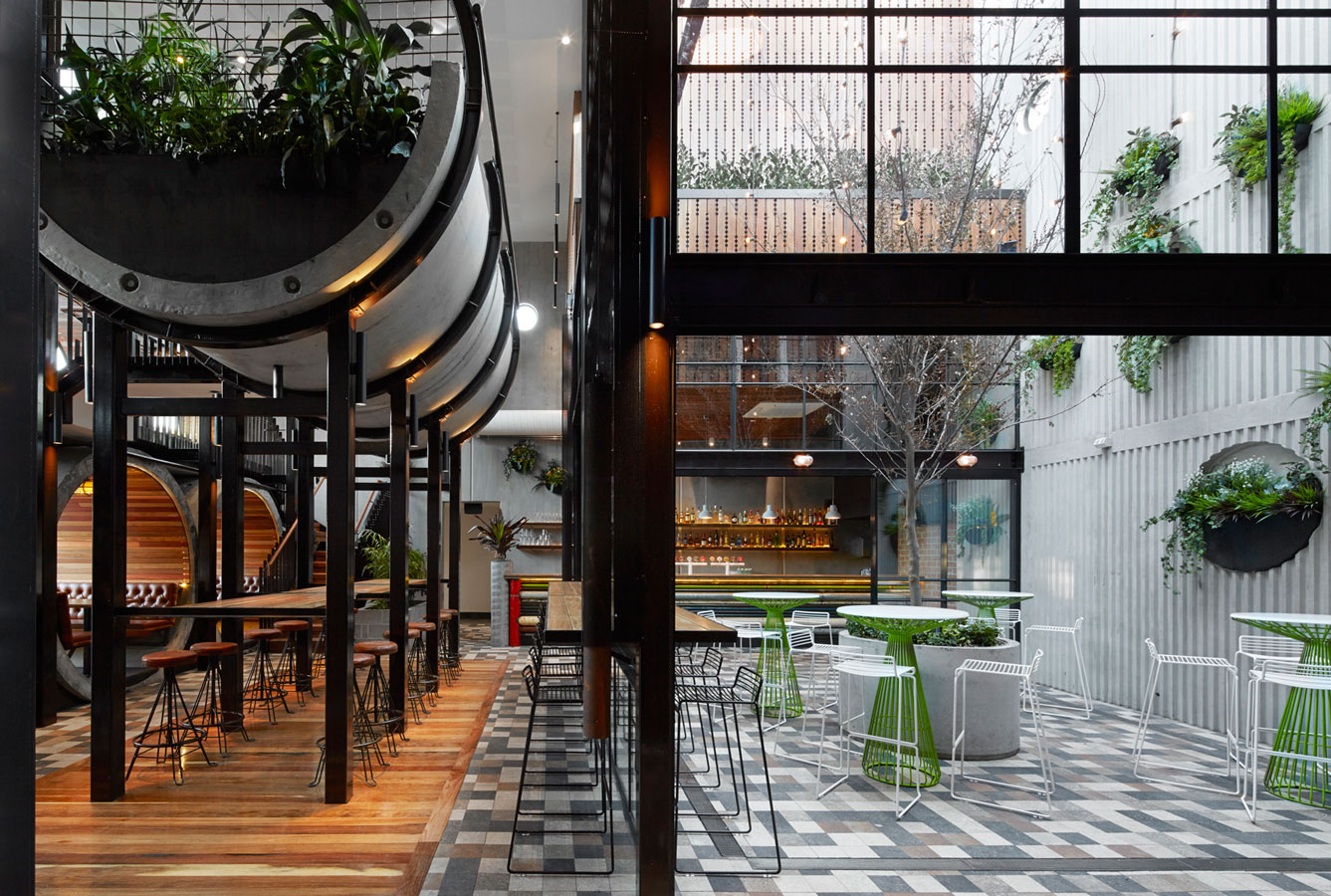 A steel glazed courtyard cuts through the interior, connecting both levels and allowing ample natural light to flood the space.
Much of the steel structure is exposed and the concrete finish of the pipes and precast form the base of the interior palette of materials, contrasting this is the warmth of recycled spotted gum and leather upholstery and the freshness of the planting that is woven throughout the interior.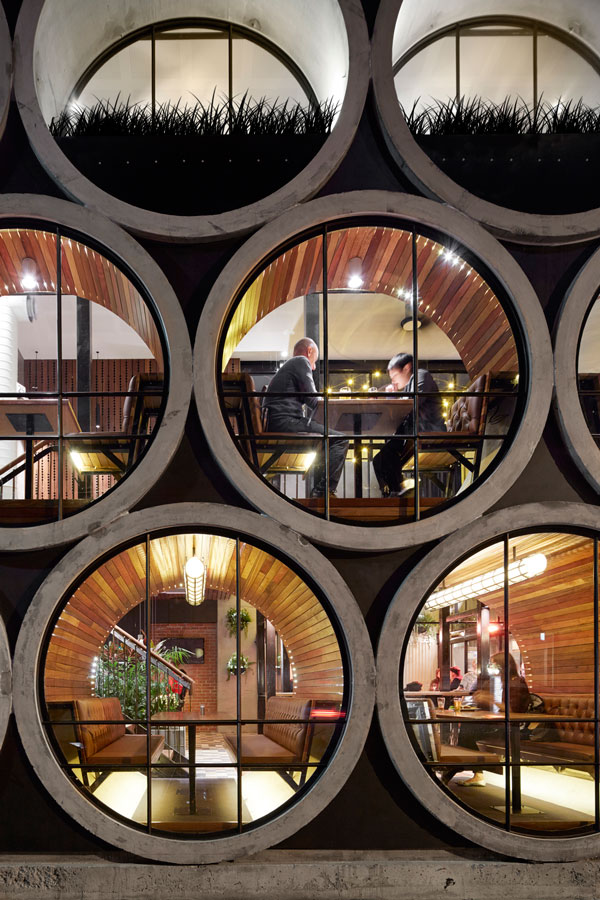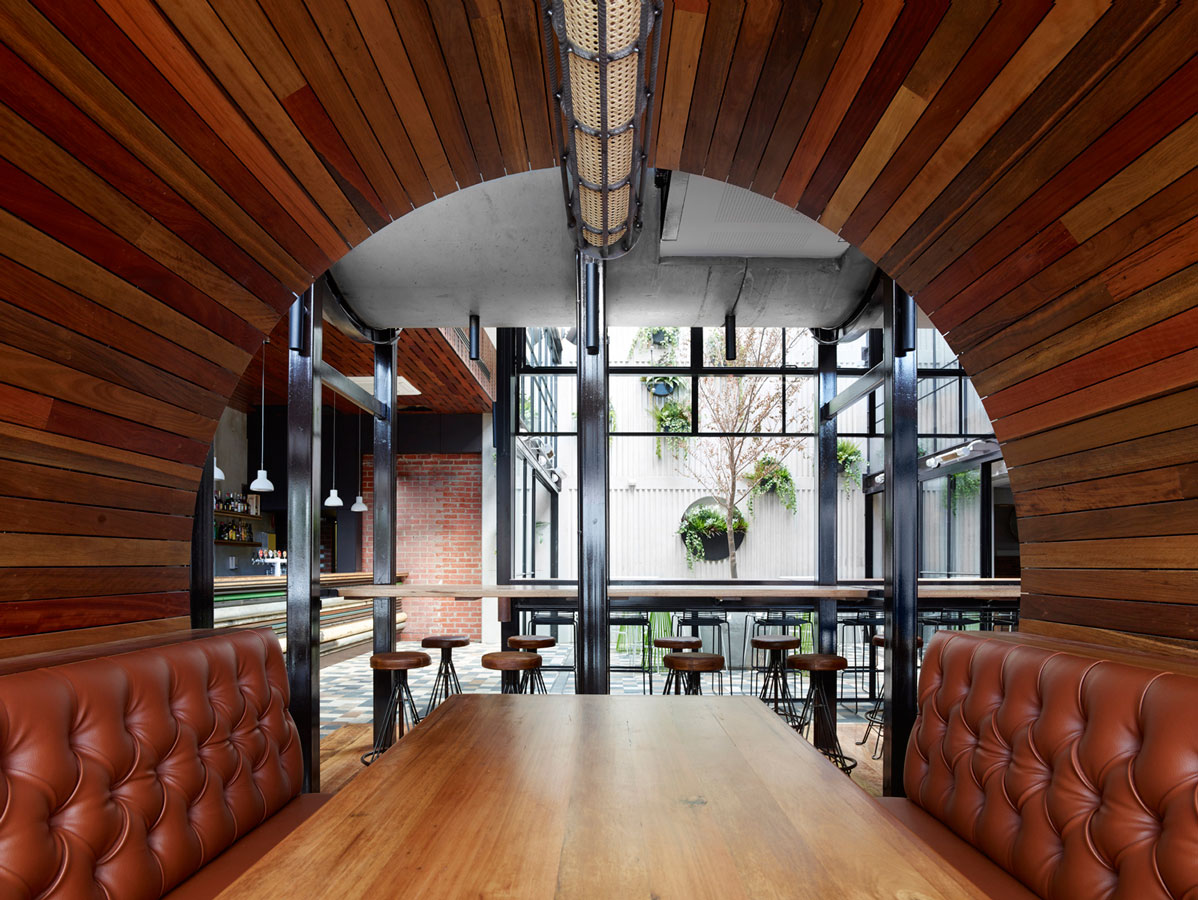 Intimacy at scale
Much effort was made to ensure that patrons have a variety of ways of gathering: private spaces contrast more social areas, there are places for couples and larger groups, and the circulation loops through both levels.
The design tries to create a collection of smaller spaces that connect with each other to give a sense of intimacy, as well as a circulation loop so there's never a dead end.
Award
Victorian AIA Awards 2014: Commercial Architecture - Winner
Award
Architzer A+ Awards Commercial 2014: Bars and Nightclubs - Jury Winner
Award
Eat Drink Design Award 2013: Best Bar Design - Winner