CopyCat Bar & Restaurant sits within a 100 year old heritage cinema building in Elsternwick, Victoria. The design was inspired by the cinematic synergy, offering a moody, date night destination with an alluring candle-lit dining room, intimate bar, and semi-private lounge.
Client
Daily Ground Group
The Traditional Custodians of this land
Bunurong people
Photography
Tom Blachford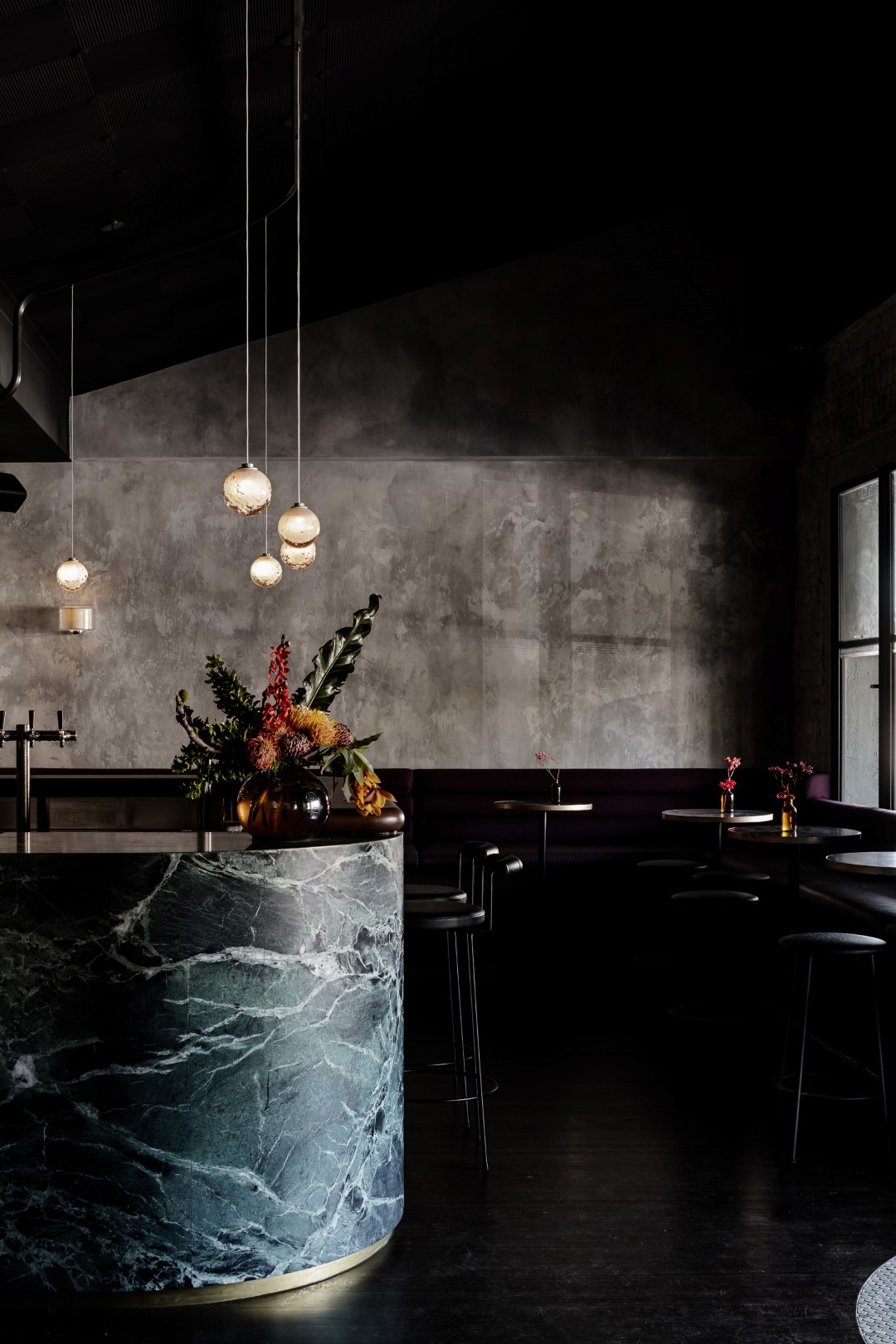 "The design brief was to create a romantic yet casual, contemporary local bar & restaurant with an Australian food offer. A space for couples & friends to meet regularly as a locals go to spot."
– Bianca Baldi, Associate & Project Lead
The narrative of the design took on the quirkinessof the space and a whimsical charm that you get from movies. The space is strategically lit to highlight the existing brick & bluestone textures of the shell & the ceiling mimics the tiered cinema seating above. The true standout feature is the beautiful custom lighting by Australian lighting designer Articolo, that feature over the bar on a custom brass rod that mimics this tiered ceiling line.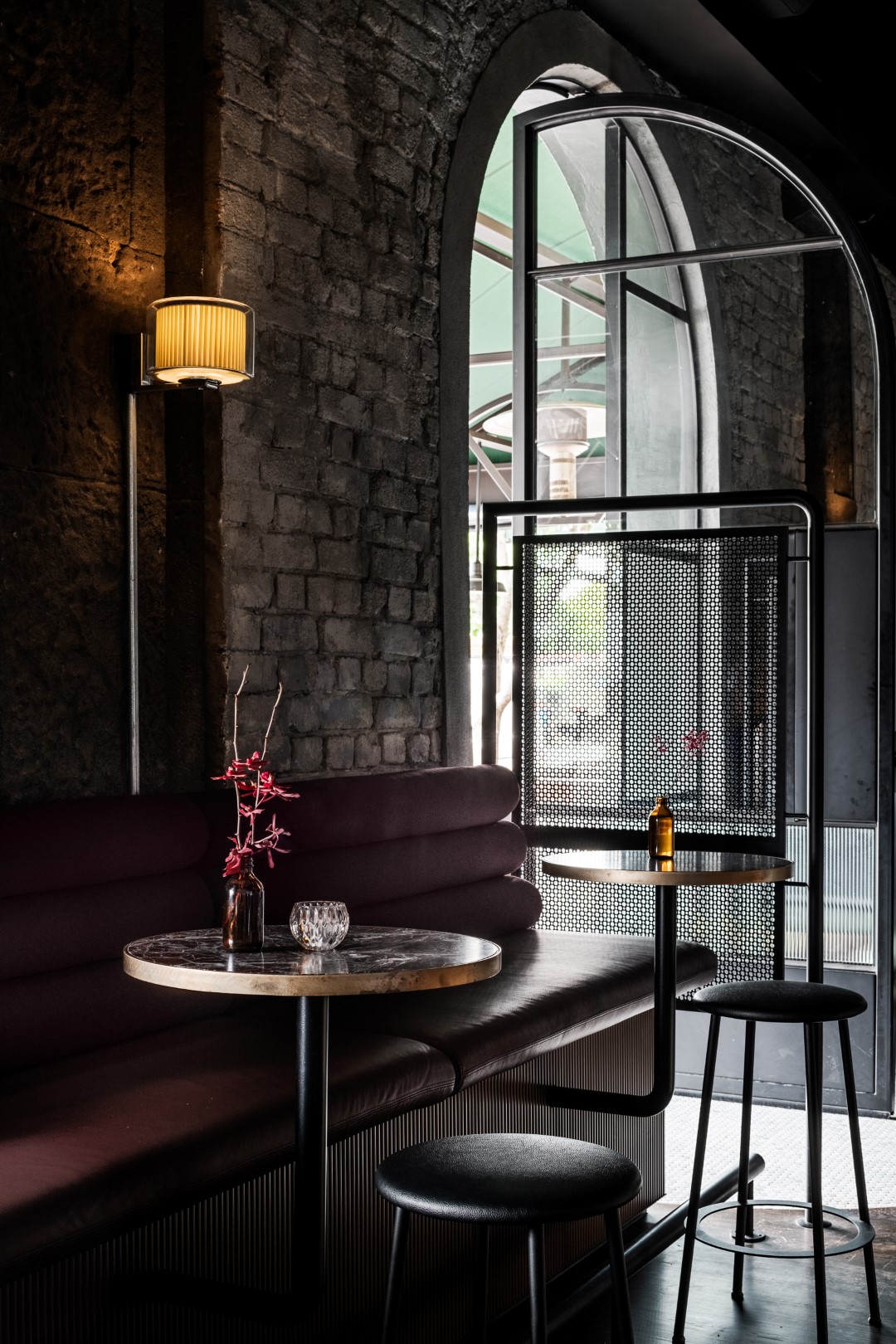 Re-used and re-surfaced
Staying true to the bones of the existing building, we started on a journey of restoration. We re-used and re-surfaced the original brick and bluestone walls, original pressed plaster ceilings & century-old timber flooring to bring the materiality back to their original state. This restoration not only pays homage to the past but also paves the way for the building's continued narrative into the future.

We approached the layout of this tight space very strategically to ensure the functionally & flow for their team to serve patrons is streamlined.
A stunning central bar captures the vistas from the cinema door and front entry door so that staff can immediately interact and greet customers as soon as they step into the space.