Brunetti Flinders Lane is a commanding venue with multiple zones spanning almost 850 square metres. Connecting Collins Street to Flinders Lane, the new emporium demanded an architectural design that honoured Brunetti's tradition and heritage, while celebrating a new chapter as one of Melbourne's most iconic eateries.
Traditional Custodians of this land
Wurundjeri people
Services
Interior Design
Architecture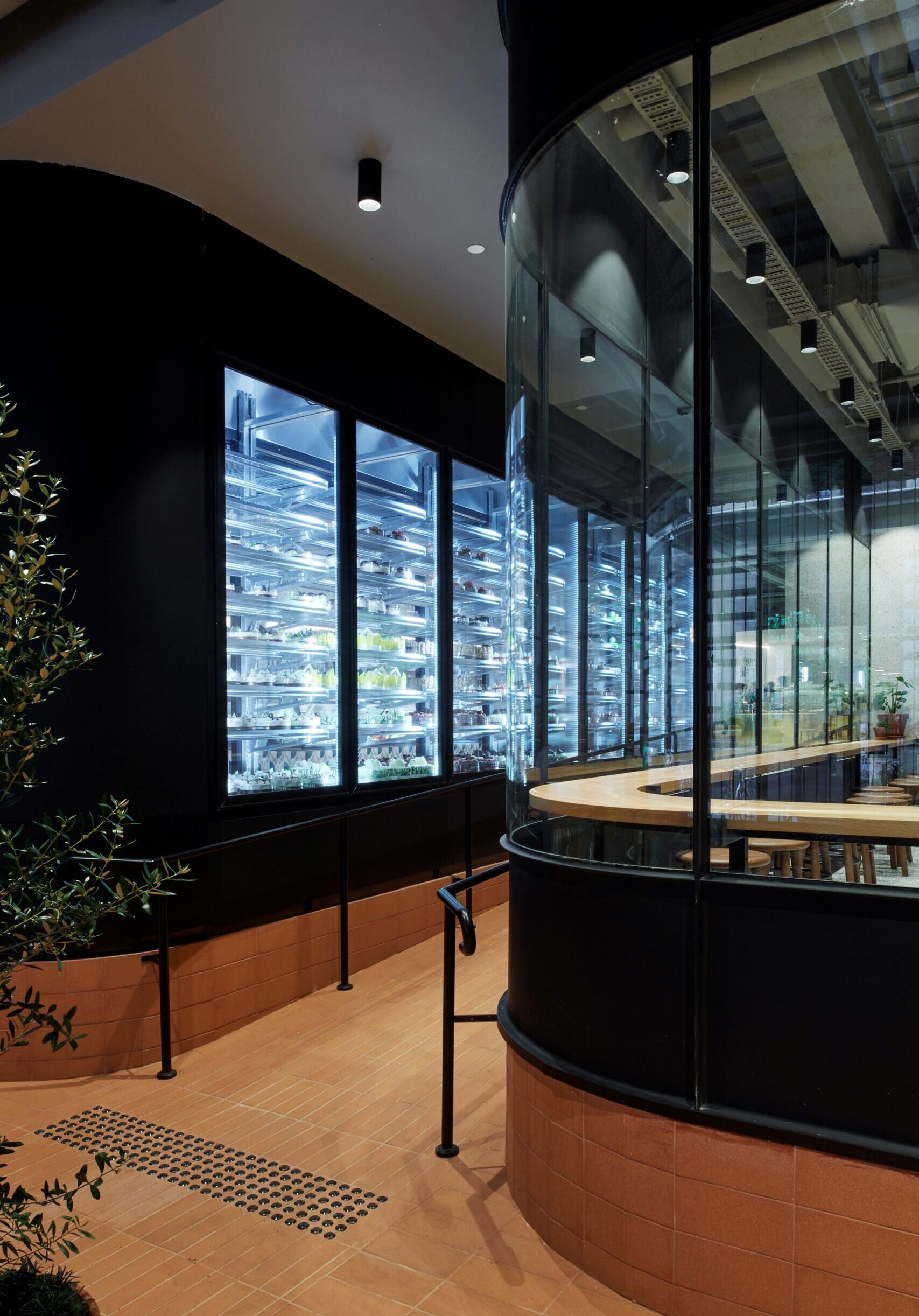 Rather than the traditional 'gateway' of a door off a pavement, patrons arrive to a covered outdoor garden terrace. And in keeping with the fine fare, instead of a welcome mat, there's an illuminated display case lined with sumptuous cakes.
The design emphasises Italian design influences and materiality while providing a highly theatrical hospitality experience.
"From the start to finish of projects we are always thinking about the end user's experience."
– Gabriella Gulacsi, Associate Director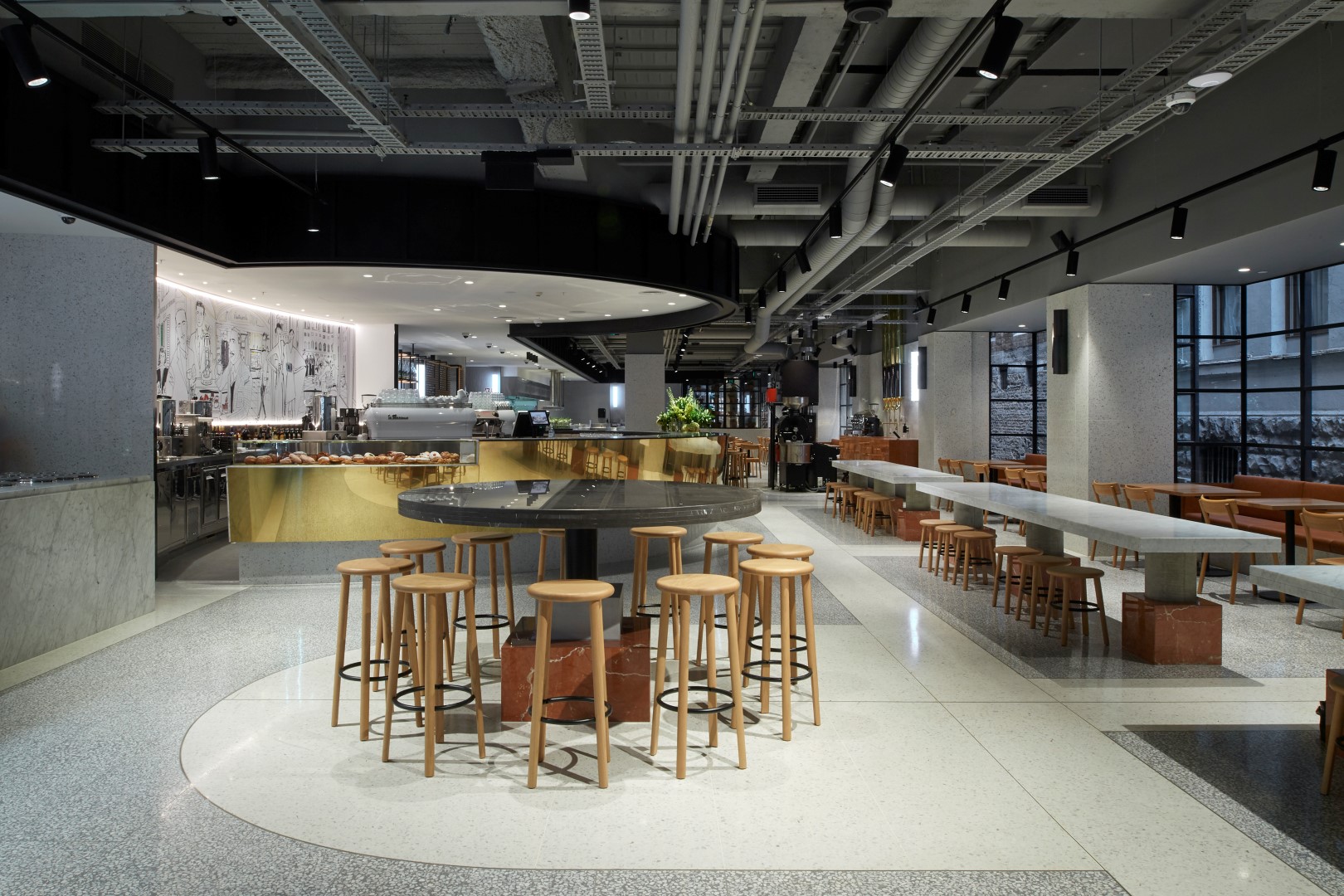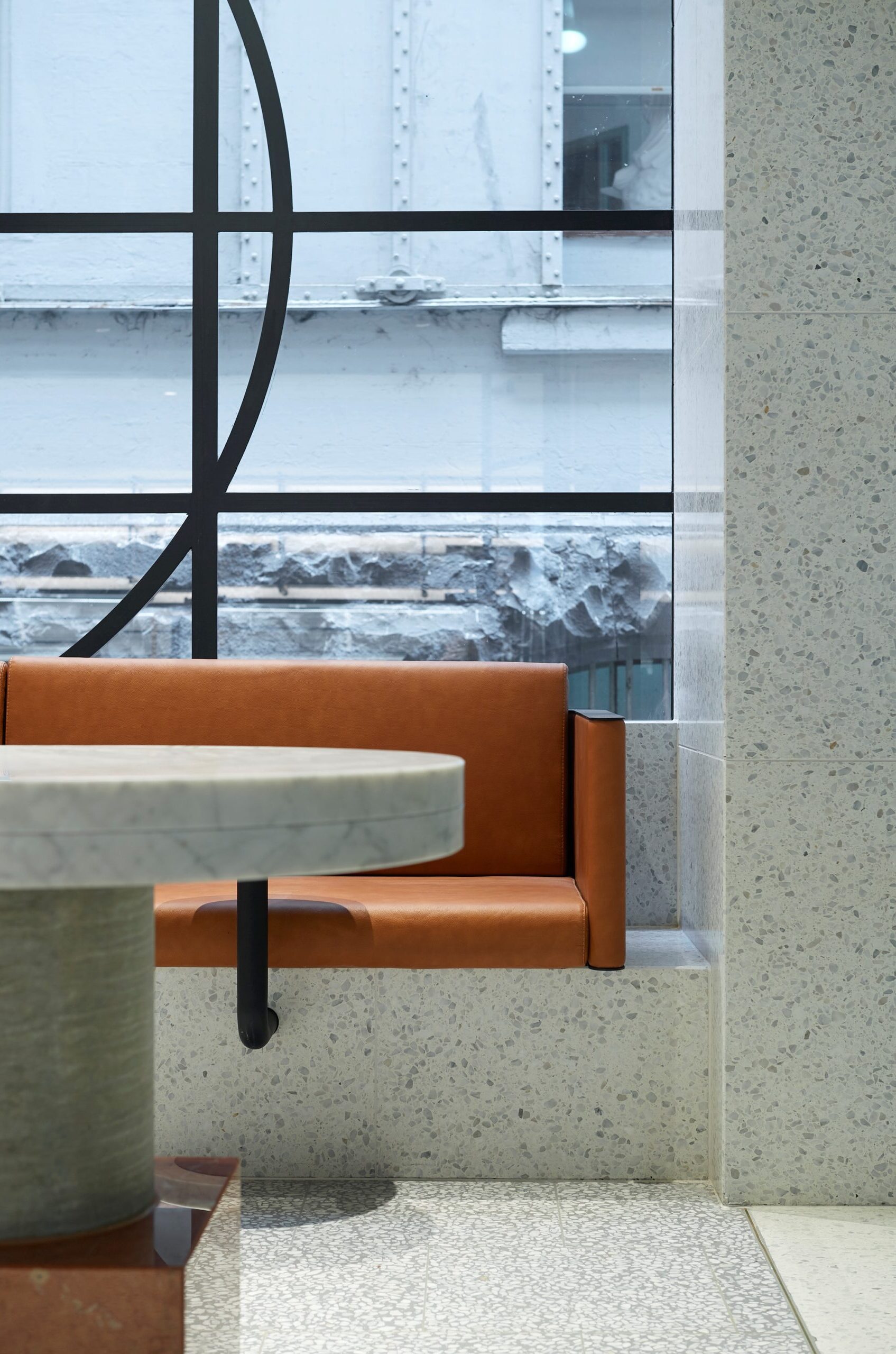 Contrasting materiality
Solid volumetric forms and geometries feature throughout the space, which contrast with lighter fine steelwork on facades and display cases. Honouring the Italian tradition, there is a liberal use of terrazzo, marble and cut stone, with the design built up through blocks of contrasting materials. We sought to explore materials with textural contrast, juxtaposing refined and raw materials.
The overall atmosphere is quite relaxed. The flow of spaces allows for a mix of experiences, from a quick coffee to lingering while dining.  An open kitchen and the hero horseshoe coffee bar provide theatre and create a sense of activity.