Drawing on its heritage bones, this 19th century Victorian terrace home was infused with a contemporary edge. Our design took inspiration from garden houses and conservatories to create a tranquil space with a focus on views of the home's well established garden.
The Traditional Custodians of this land
Wurundjeri people
Services
Architecture
Interior Design
Styling
Photographer
Tom Blachford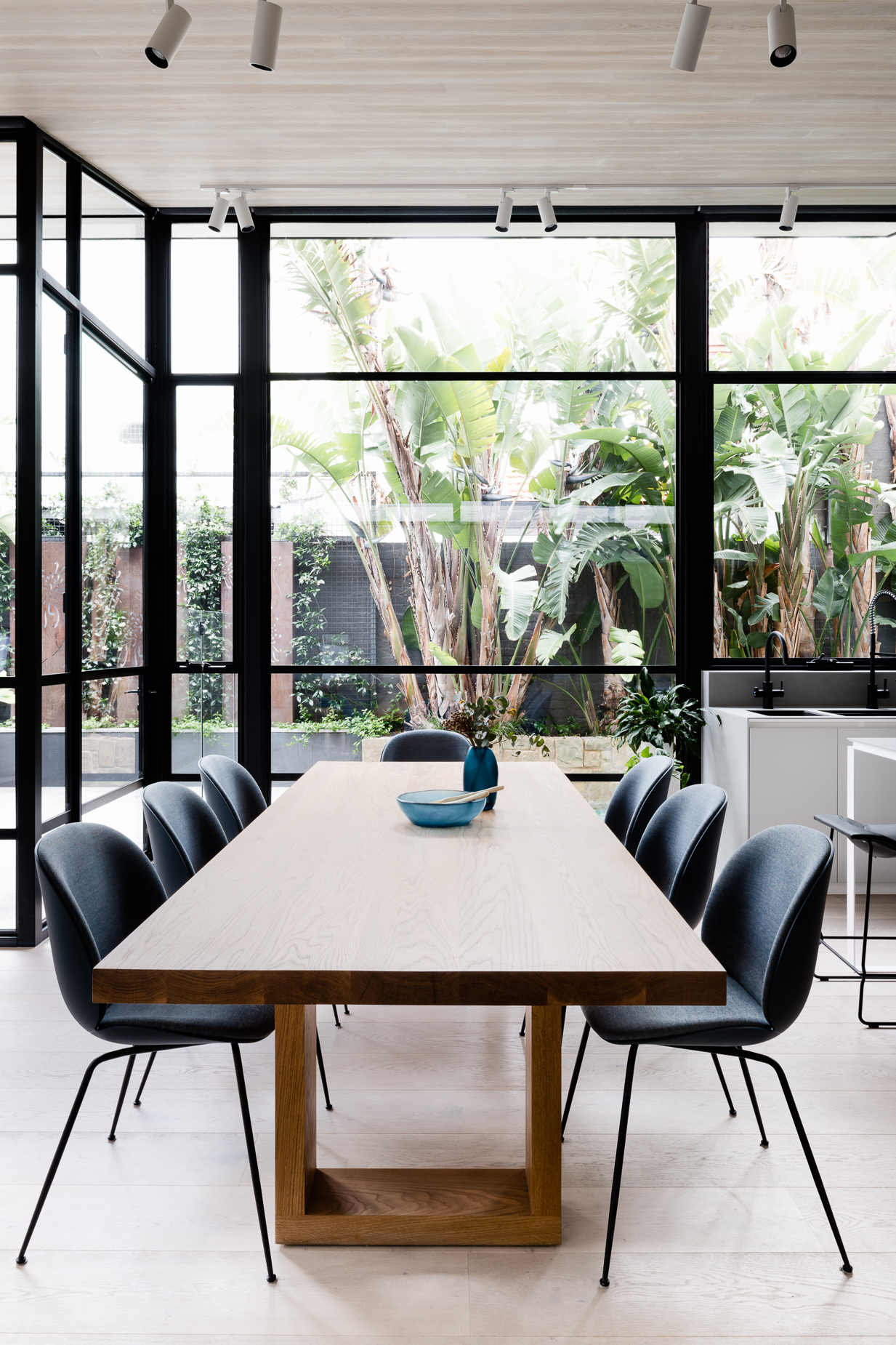 Breathing life into Victorian splendor
This Victorian terrace was perfectly liveable when the clients purchased the property. However, many of the spaces were relatively confined for a growing family and was presented to the market as 'vanilla', almost 'soulless'.  Setting the task to restore the original and creating a modern extension that connects the inside with the outside.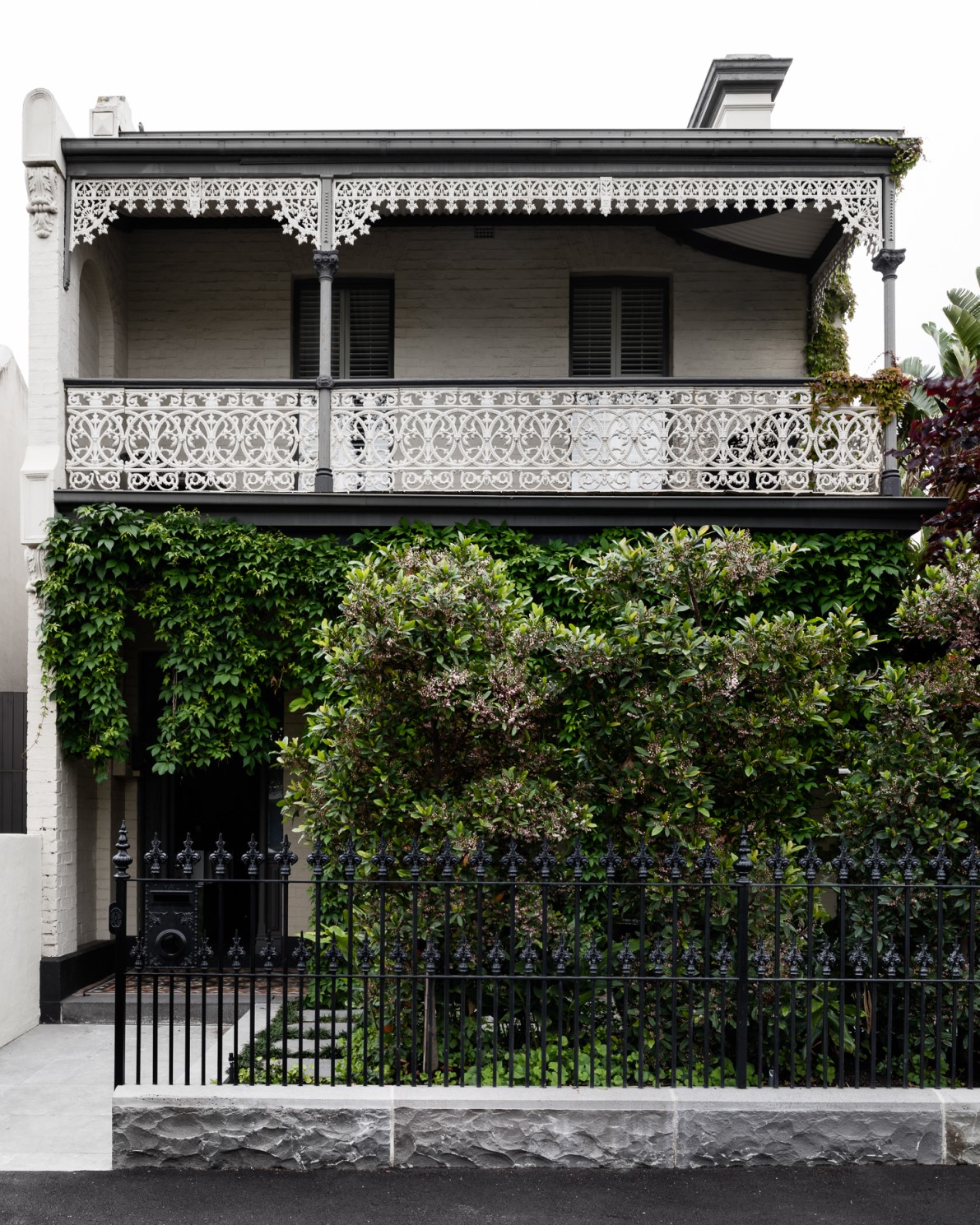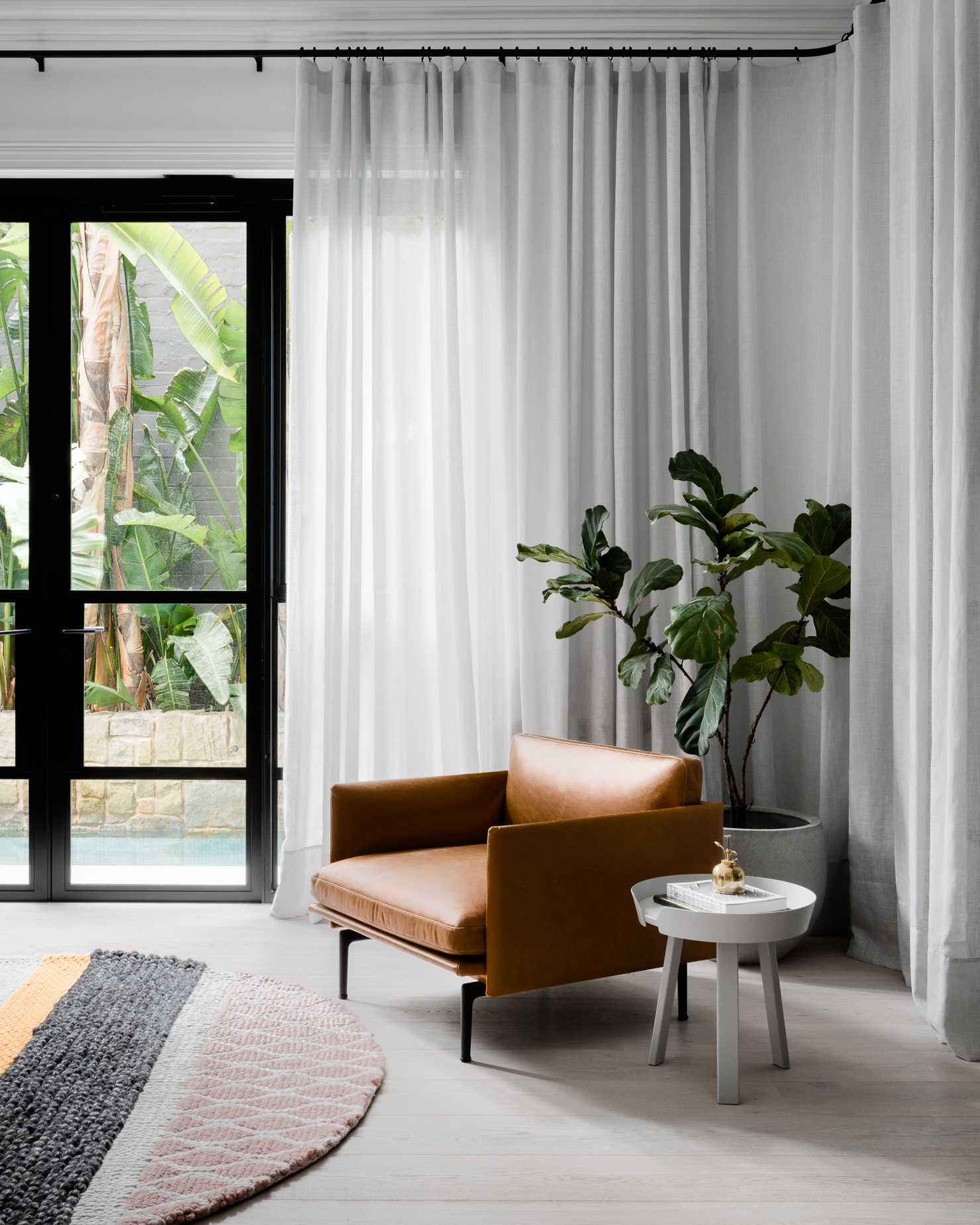 The foreboding bluestone fence was removed and replaced with a heritage fence, featuring the typical wrought iron on bluestone foundations. The new, heavily planted garden creates a verdant 'veil' to the street, and offers a considerably softer outlook through new steel and glass windows and doors.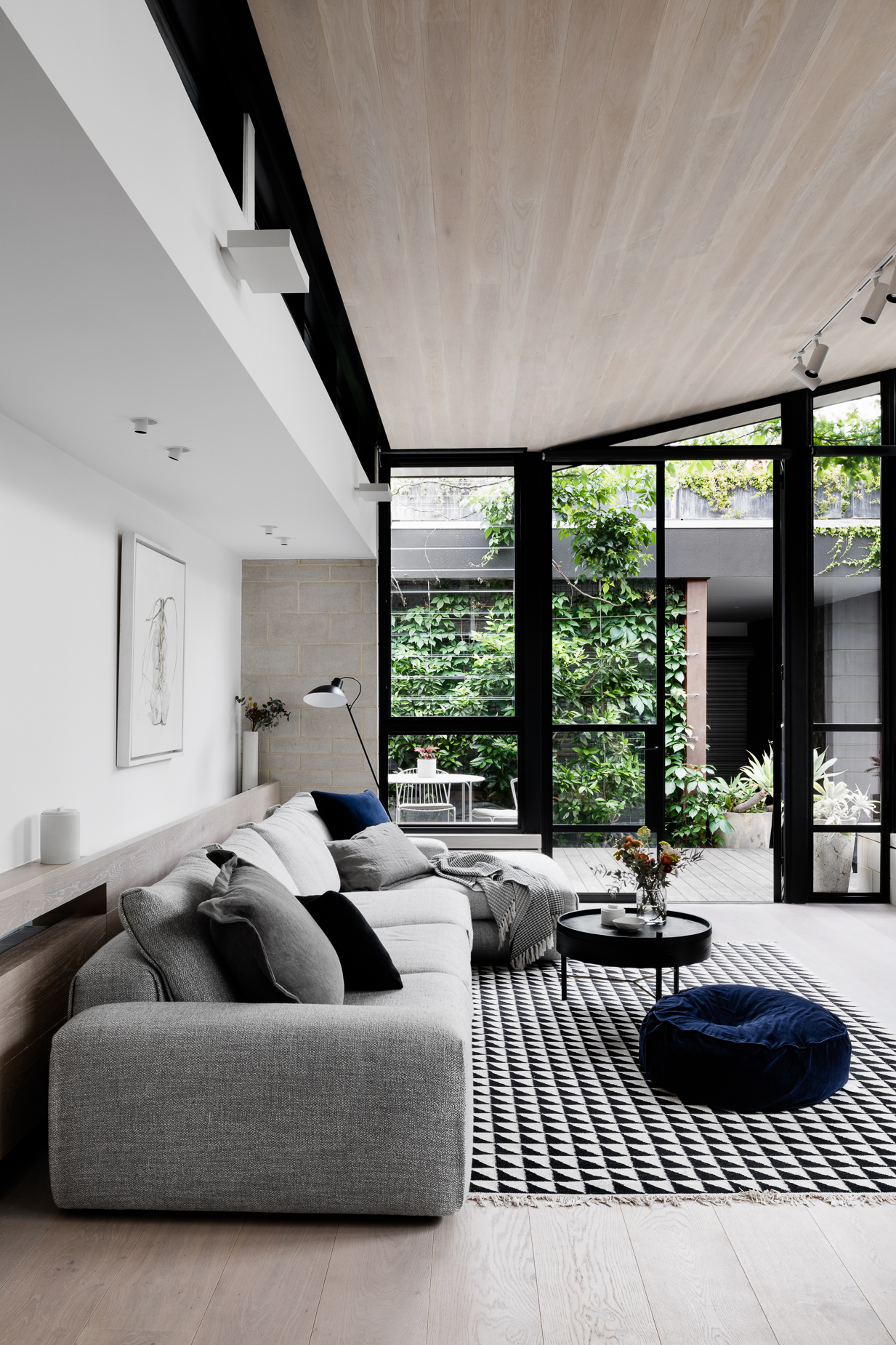 And rooms, such as the western wing comprising the open plan kitchen, dining and living areas were extended and opened up to the garden via generous glazing. The formal dining room, located at the front of the house and no longer required, was transformed into an informal sitting area, linked to an adjacent study via glass and steel doors.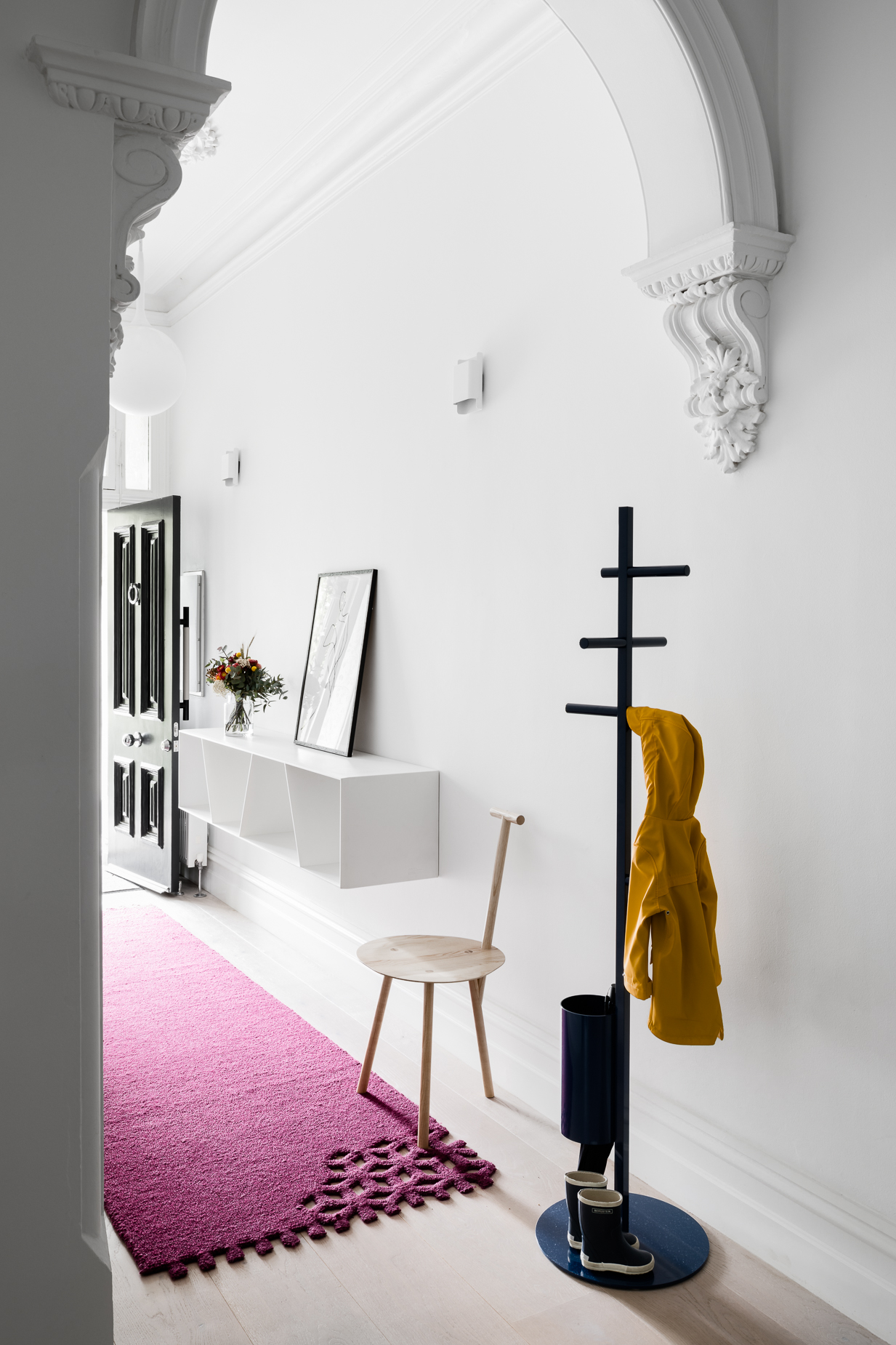 "A 'fun' selection of loose furniture with a mix of contemporary furniture and styling – we used Australian designers & timeless products to compliment the spaces."
– Bianca Baldi, Associate (Interior Design)