The Astor Hotel Albury, originally built for the Astor Hotel-Motel chain, was opened in 1962. Technē's brief was to bring life back into the venue with the key concept of mid-century design elements and a not so subtle nod towards the heydays of Palm Springs.
The Traditional Custodians of this land
Wiradjuri people
Services
Interior Design
Construction Services
Photographer
Tom Blachford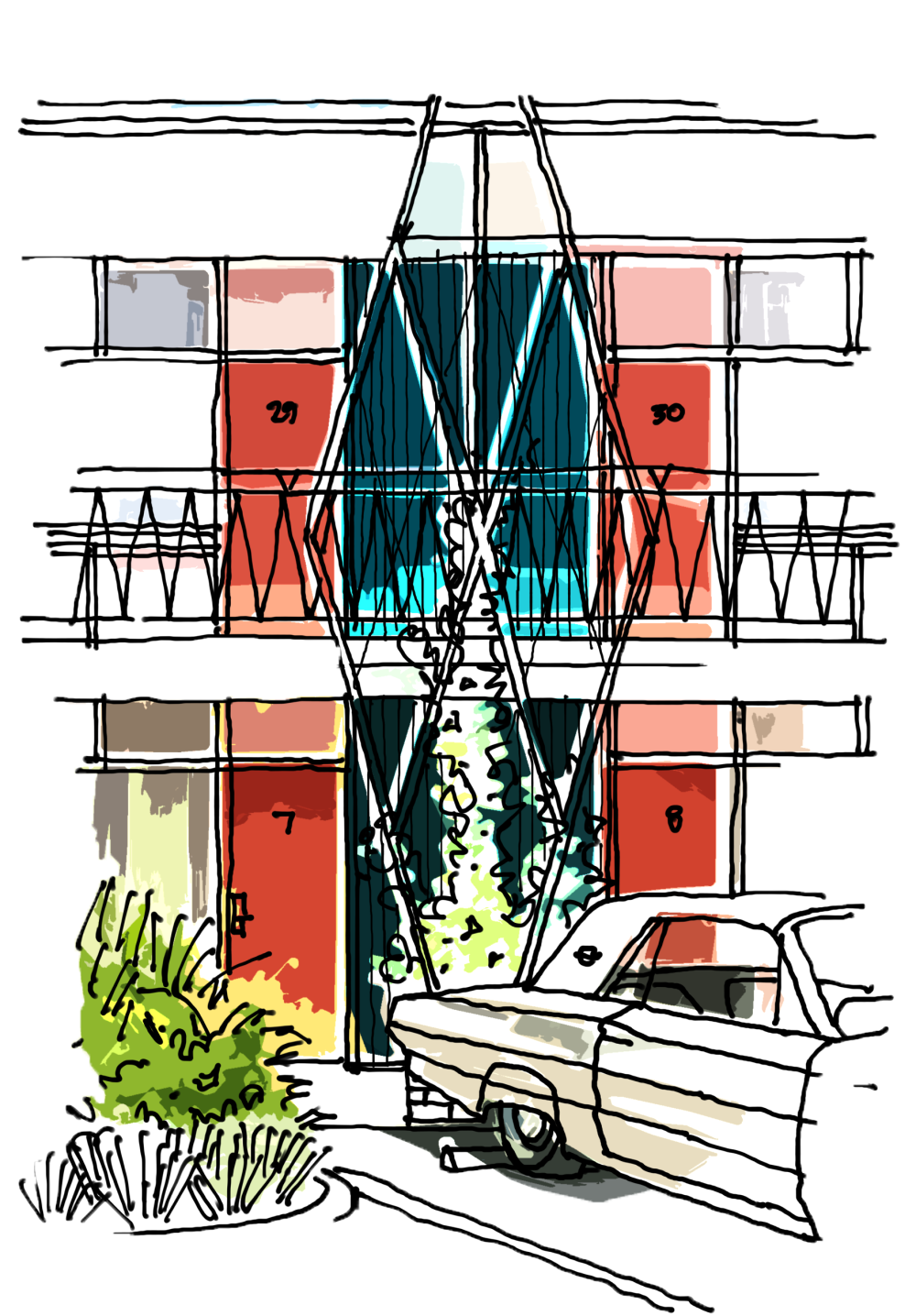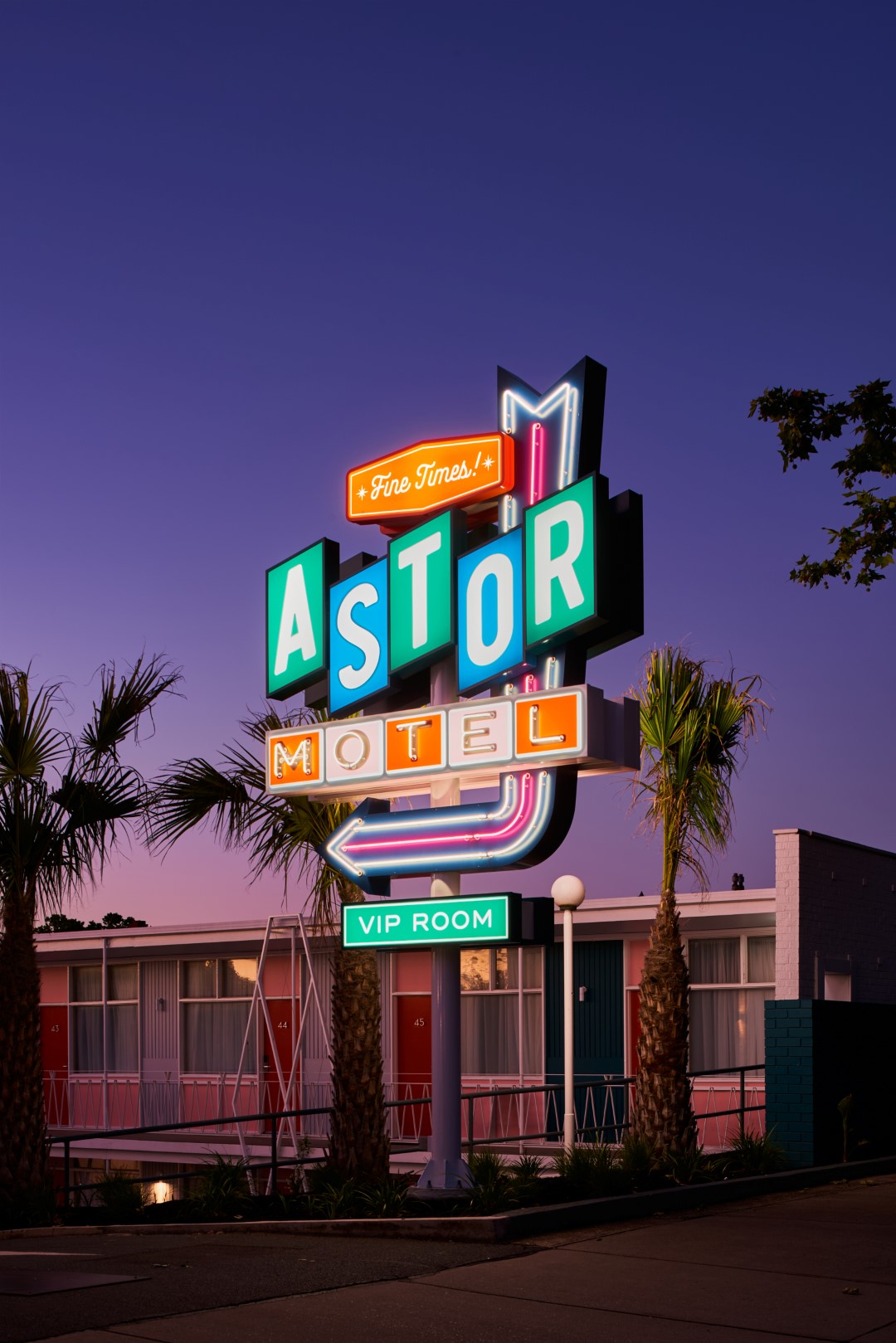 Clean lines, minimalist forms and geometric shapes
The existing motel facade was retained, however, over the years has had many layers painted over the original colours. The existing windows and door frames break up the facade into a series of repeating grids and provide a natural demarcation for contrasting, bold colours to be reintroduced. The window break up is synonymous with mid-century residential and motel architecture and was an important feature to celebrate.
"As with all our projects, we tried to tap into a sense of history and place, weaving stories into the project. It's very much back to its vintage era in design, patterns, colour, and the atmosphere is very warm and convivial."
– Nick Travers, Director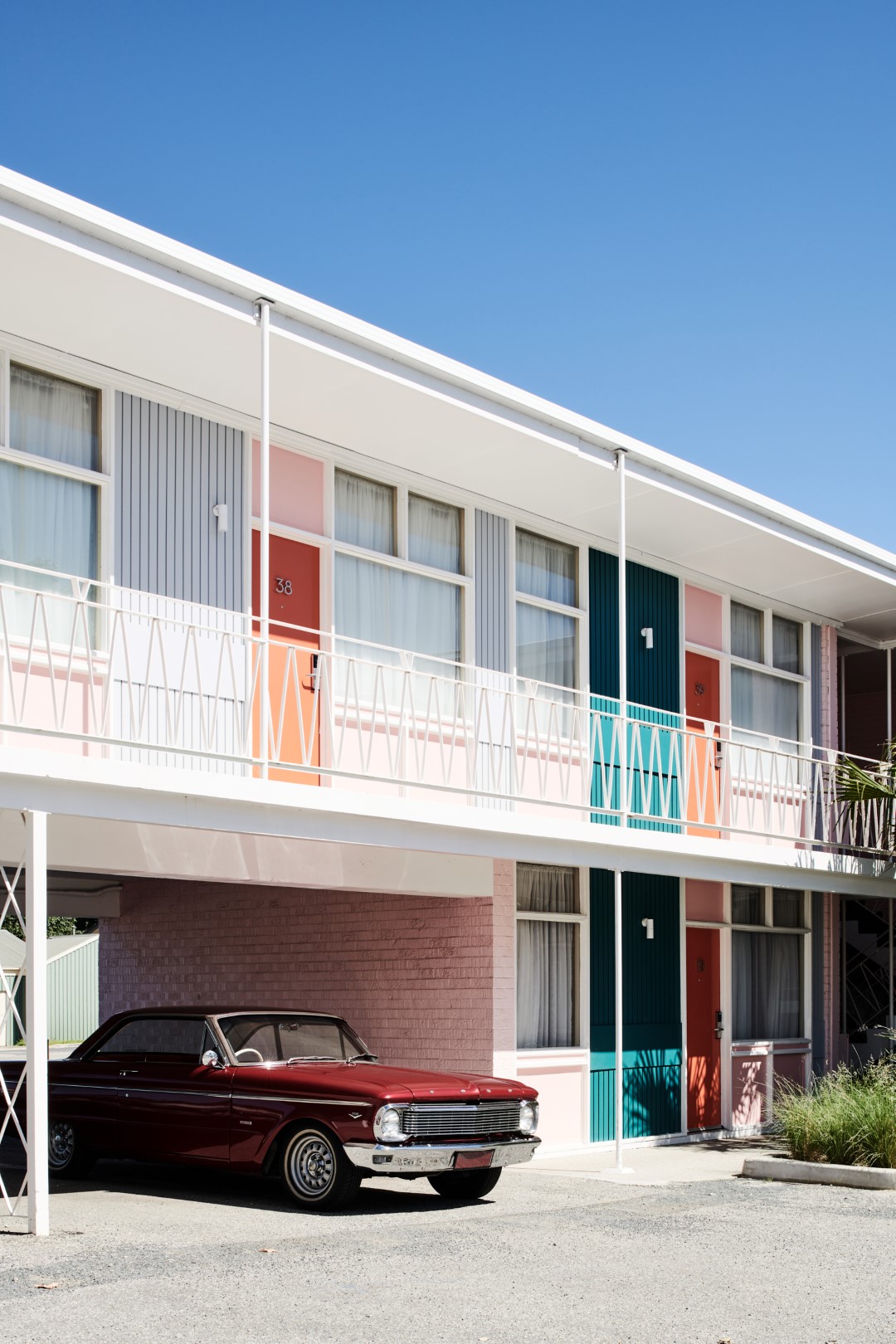 From landscaping by Ayus Botanical, offering a grandeur befitting Palm Springs or Miami's Ocean Drive, to the classic neon sign, the blushing pink, terracotta and teal façade, the breezeblock walls and the decorative ironwork, one could be forgiven for thinking they'd stepped back in time.
– The Local Project