Paying homage to the area's paper mill heritage, Artisan East Residences & Culinary House is contemporary yet distinctive layering of metalwork, natural materials and greenery to bold effect.
Traditional Owners of this land
Wurundjeri people
Services
Architecture
Interior Design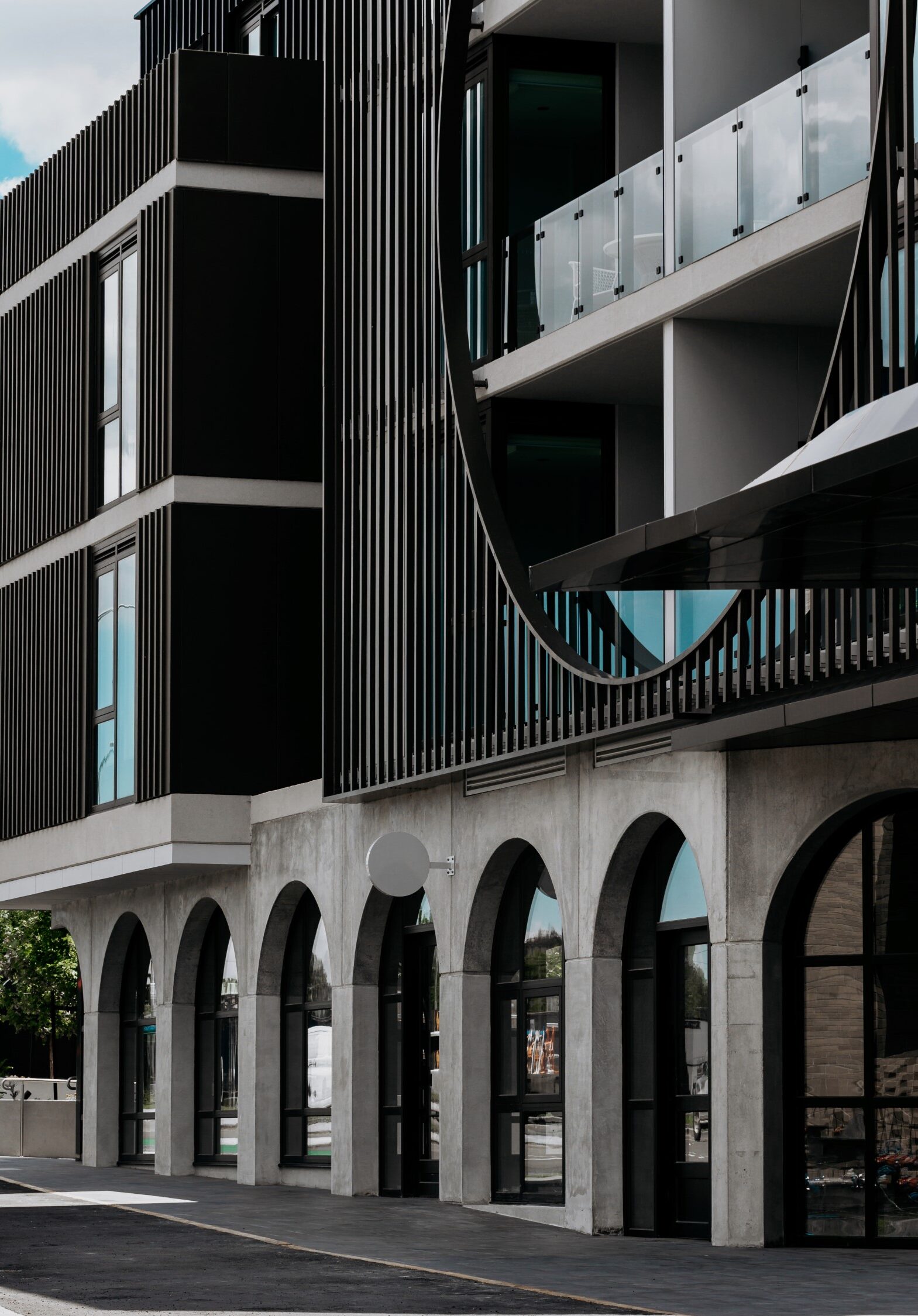 Technē collaborated closely with the DKO team to meticulously consider the qualities of space, light, form and function for the Artisan Precinct. Crafted with an urban edge, the Artisan Precinct is true to its name with an extensive offering of cafes, bars, restaurants, providores, delis and gourmet grocers on the ground floor.
A true community precinct.
"We always place people at the centre of design decision making."
– David Spaccatore, Senior Interior Designer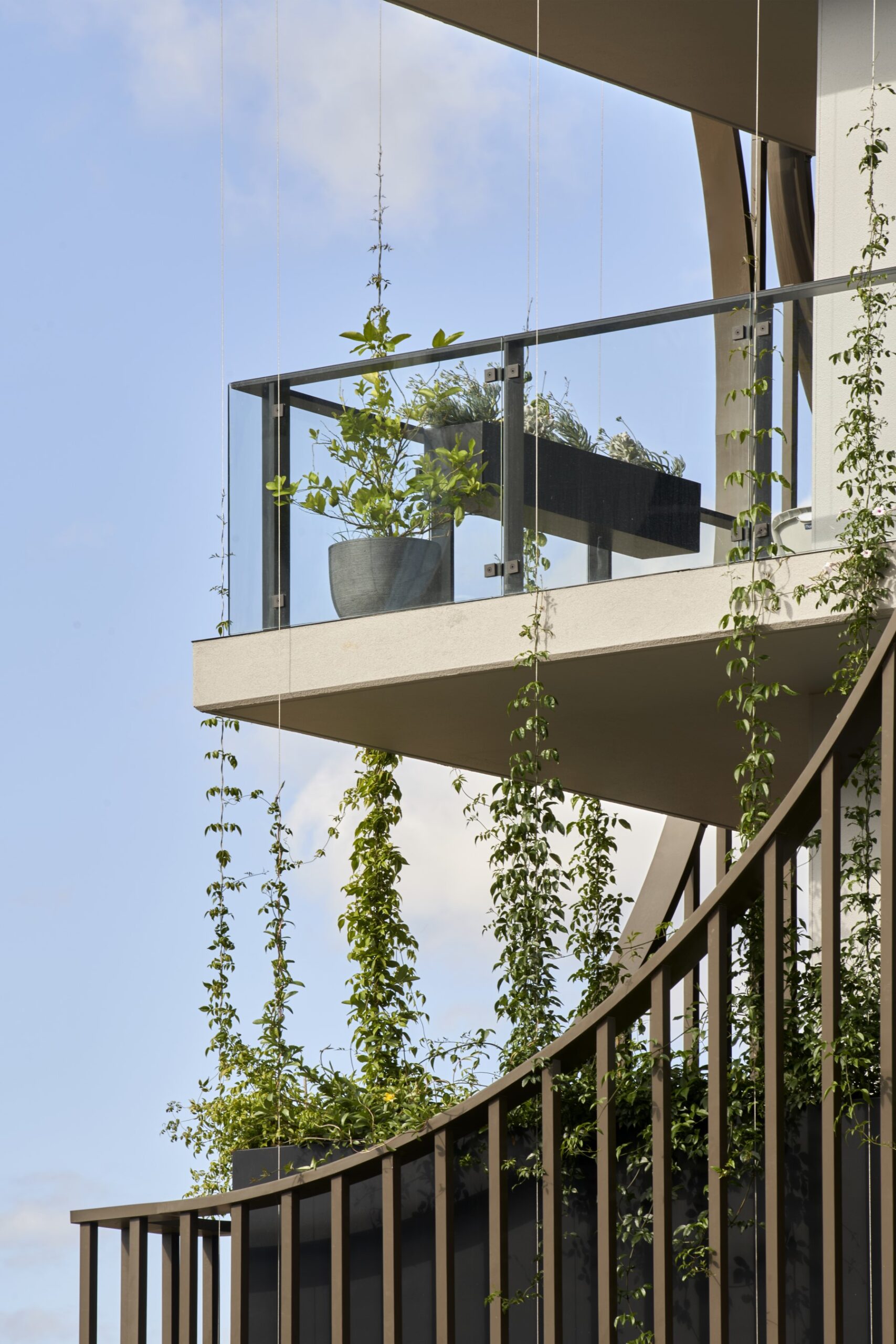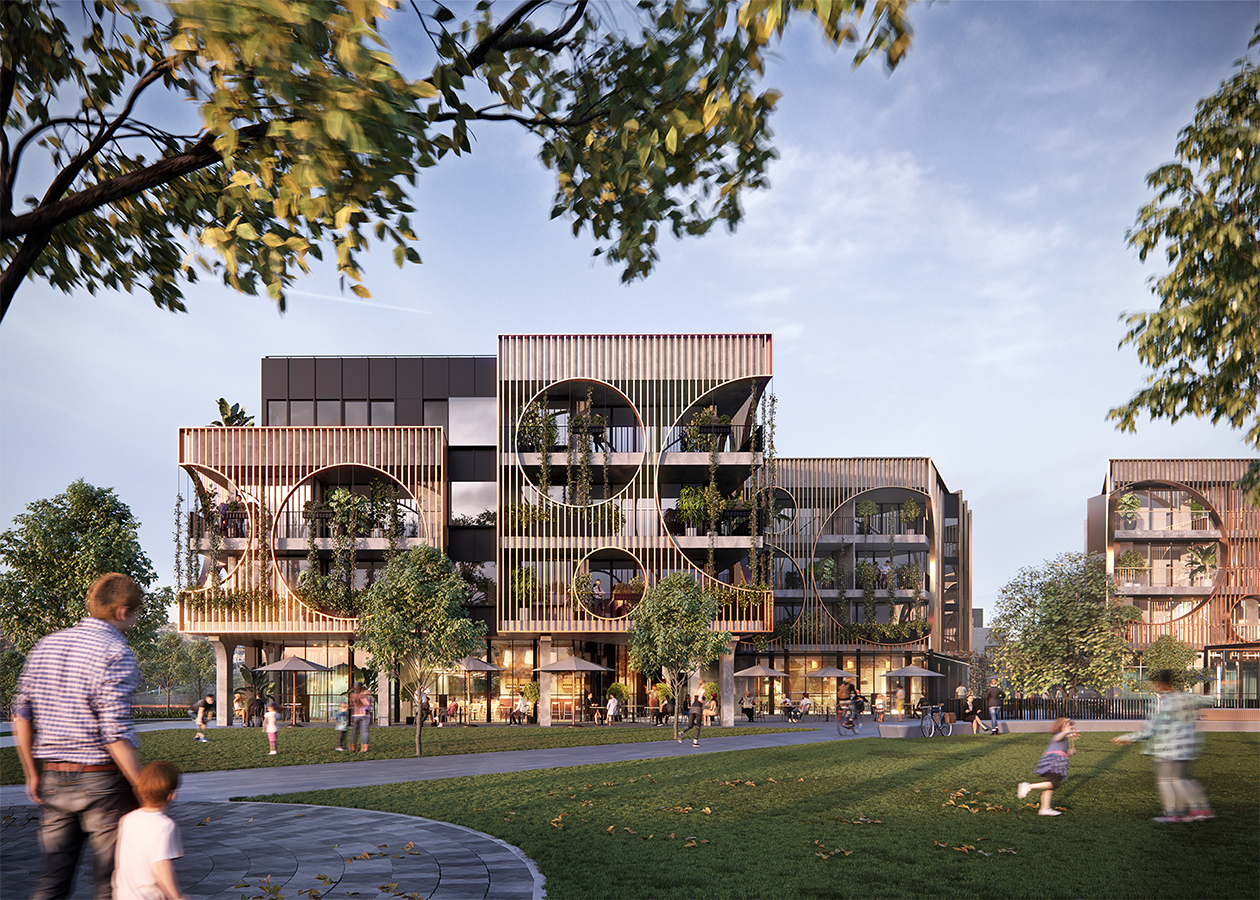 Delight is in the details. Even from a distance, the urban-meets-heritage feel of Artisan Residences is striking. Urban yet edgy, the layers of metalwork and textured materials create a bold, crafted aesthetic. Circular cut-outs in the layered metal facade ensure there's a different view from every apartment.