Guided by a penchant for boldness and colour, the underlying themes at Monomeath House makes reference to classic Hollywood luxe, the vibrancy of Palm Springs, and the warmth of mid-century design. Drawing on these influences, Monomeath House has a distinctive theatrical nature that is shaped by a playful concept of revealing and concealing.
The Traditional Custodians of this land
Wurundjeri people
Services
Interior Design
Architecture
Photographer
Caitlin Mills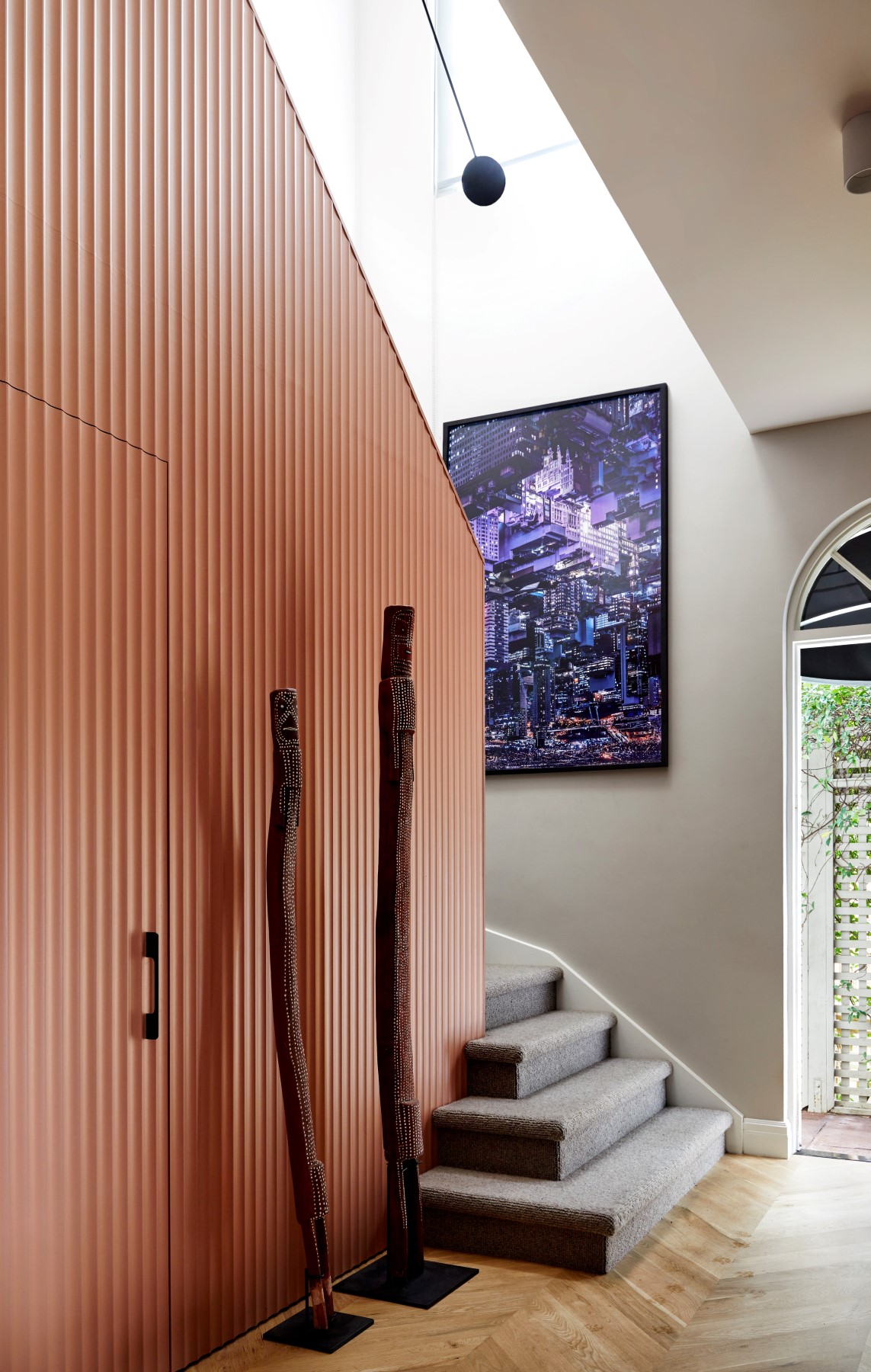 The original building was a 1930s mansion that was split into 4 townhouses. This townhouse is at the back section of the property.
Collaboratively designed by Director Nick Travers and Bianca Baldi, Associate (Interior Design), the brief was to transform the space into the forever home, yet not be afraid of boldness & colour by tapping into a mid-century aesthetic.
While the existing parameters of the house had some constraints to achieve a real mid-century aesthetic, we adopted an abstracted conceptual position to the theme through the use of coloured wall cladding textures, an eclectic mix of furniture & styling.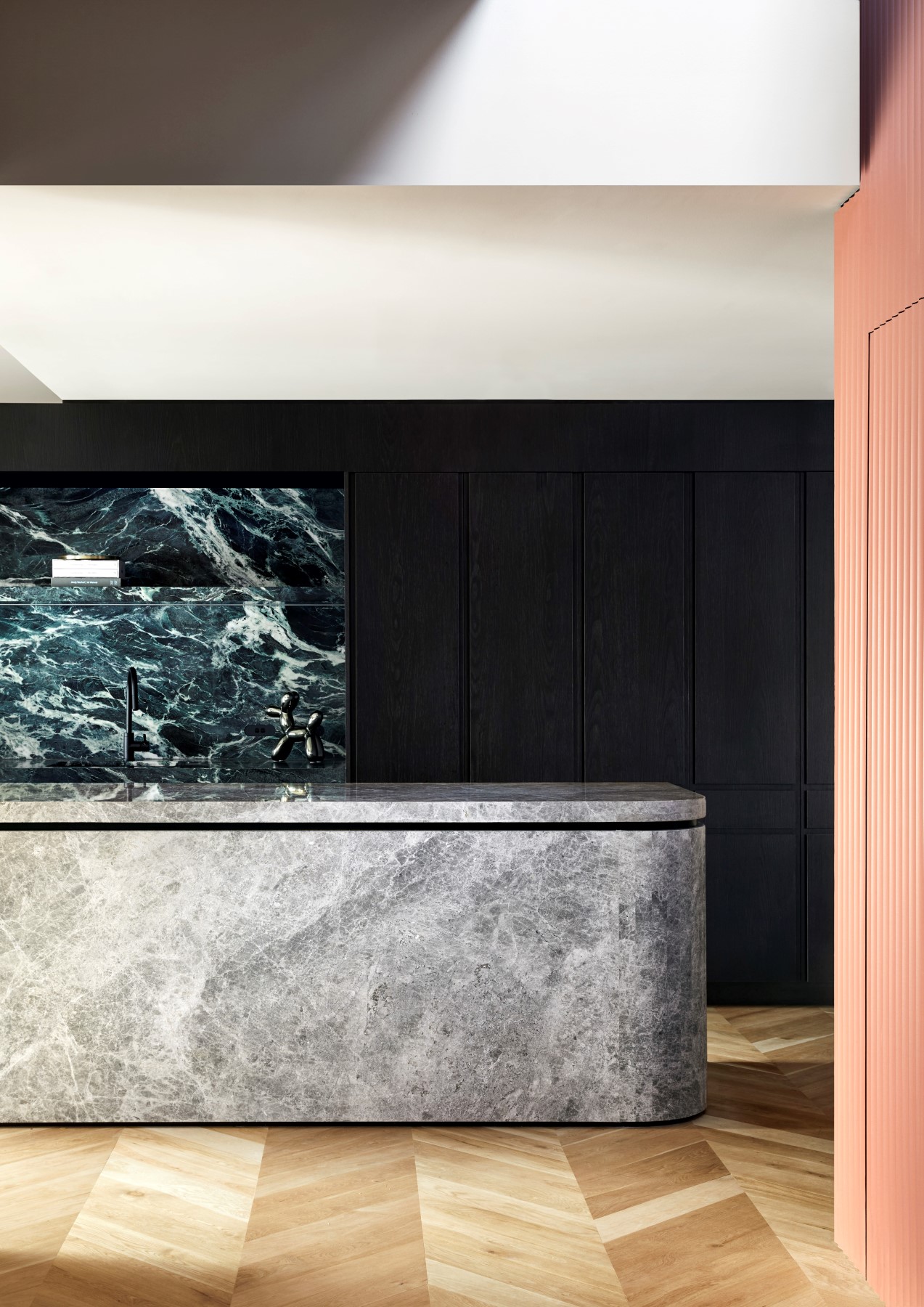 "The central kitchen was the key driver for the space in creating this pièce de résistance sculptural element. Like the stage at a theatre, the marble island bench functions as a central spot for gathering."
– Bianca Baldi. Associate (Interior Design)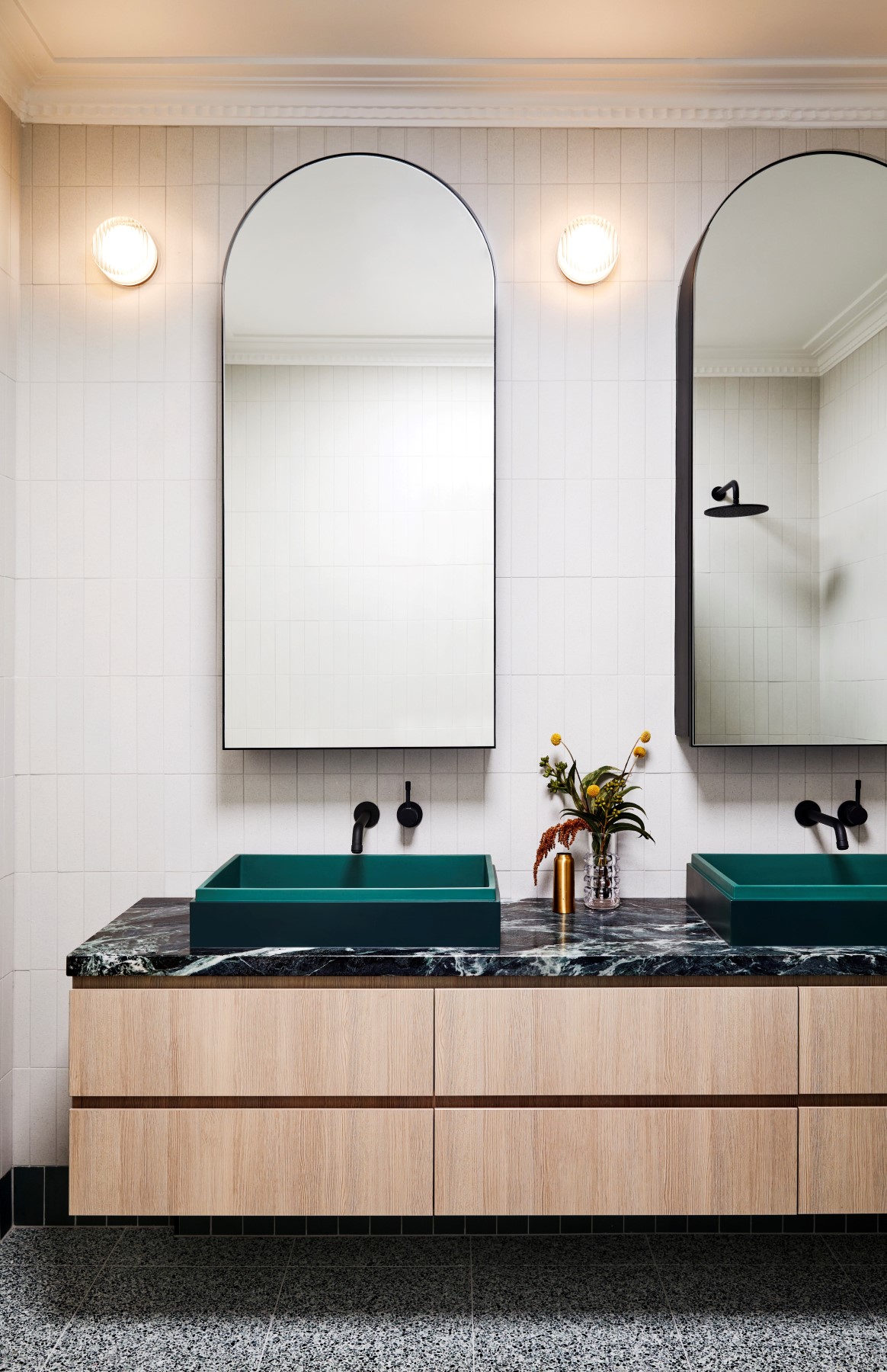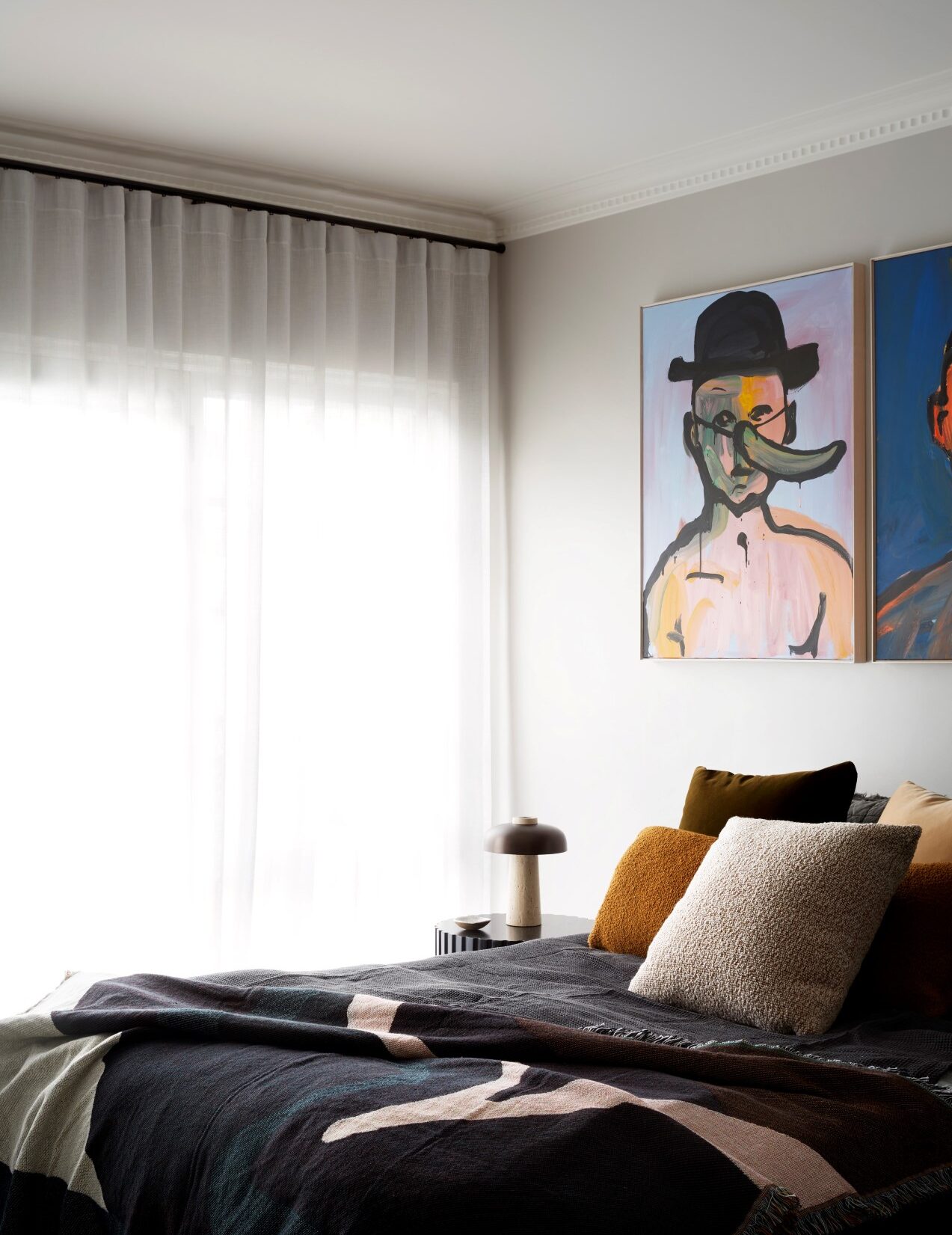 The home's playfulness is grounded by the warmth of the neutral base sitting underneath the bold colour and layered furnishings, artwork, and decorative items.
Solid oak chevron flooring, a light grey loop pile carpet, and light grey wall colour runs throughout the home, and the installation of new lighting also aids in creating the homely and inviting feeling within the purposefully crafted space.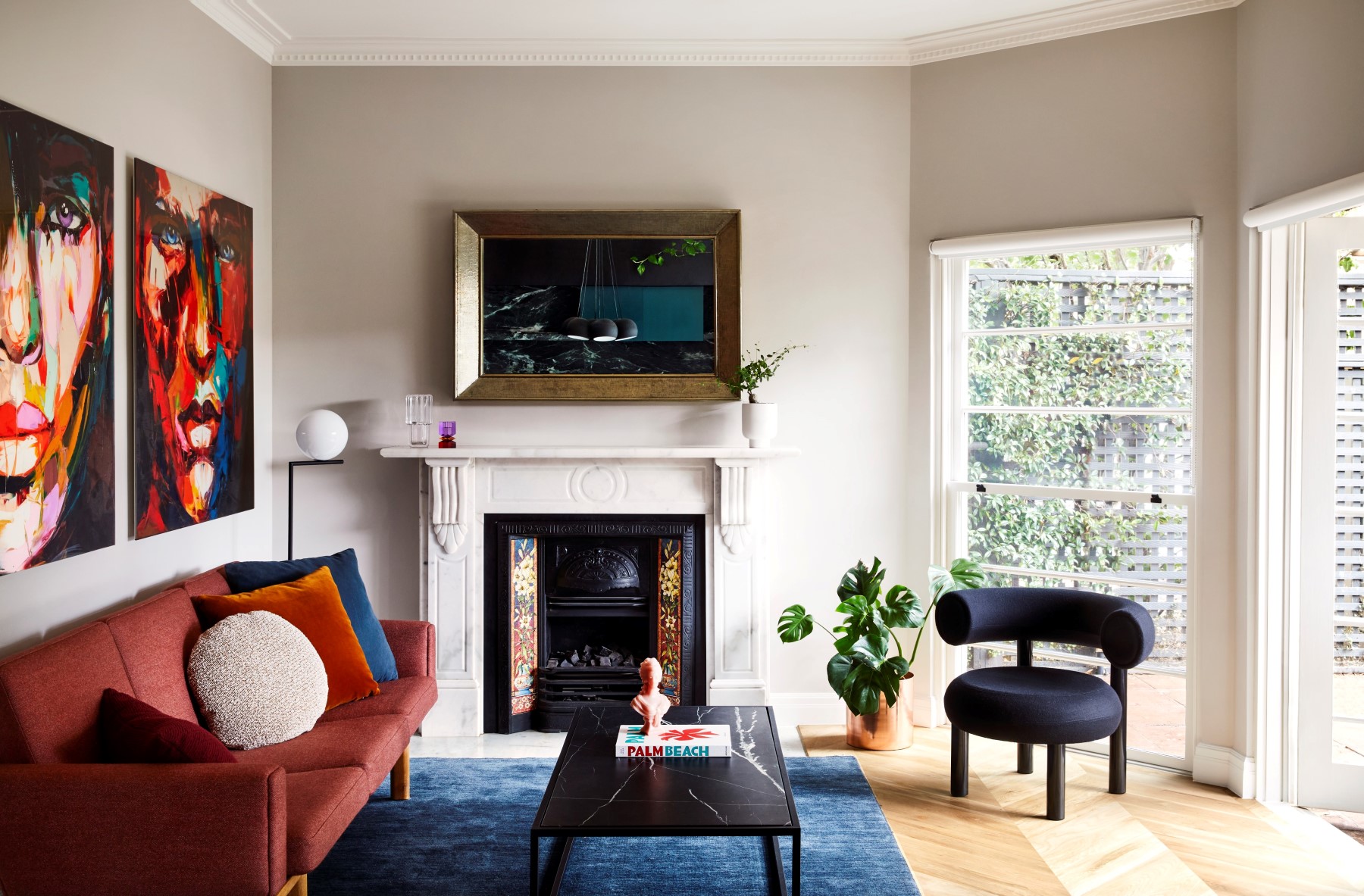 Surprise and delight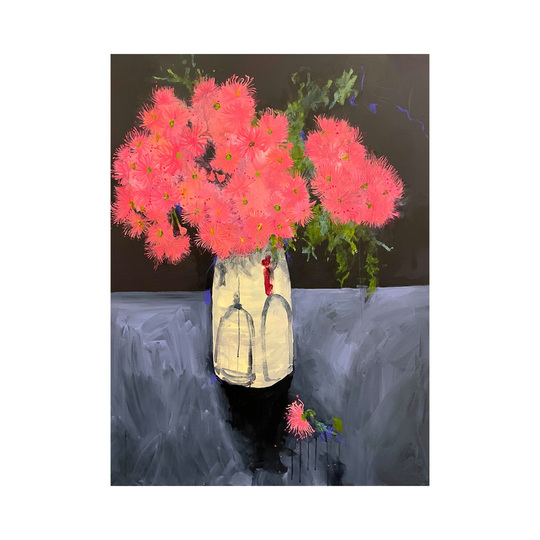 'Flowering Gum in Shane Kent Vase' by Robbie Harmsworth, 2021 Acrylic and Pencil on Linen Framed in black Australian Oak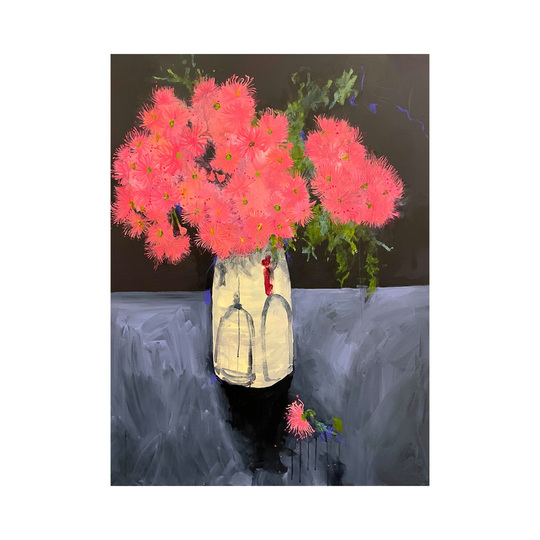 'Flowering Gum in Shane Kent Vase' by Robbie Harmsworth, 2021 Acrylic and Pencil on Linen Framed in black Australian Oak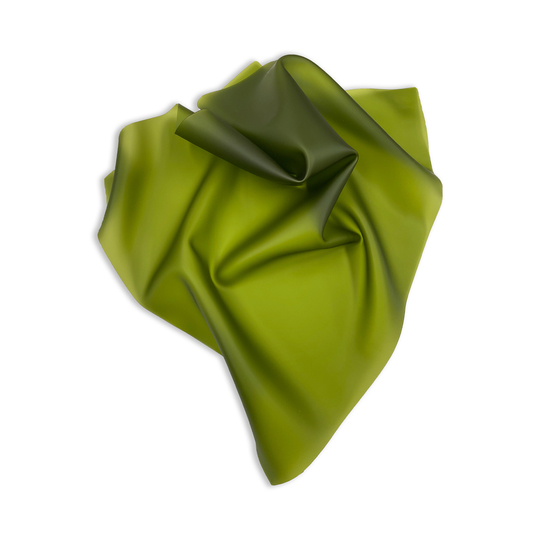 'Le Grazon #2' by Jean Paul Mangin, 2021 PMMA Sculpture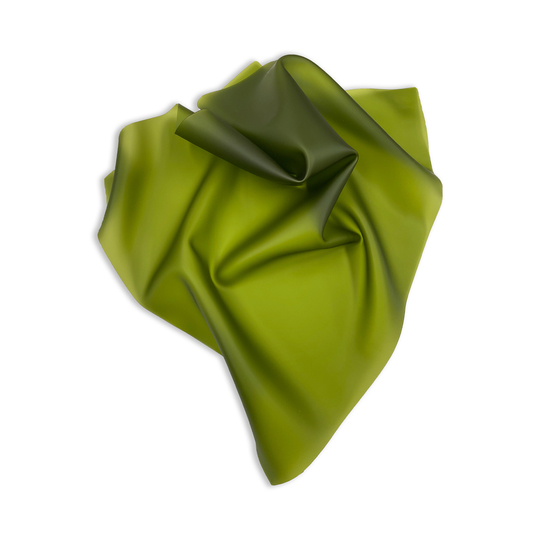 'Le Grazon #2' by Jean Paul Mangin, 2021 PMMA Sculpture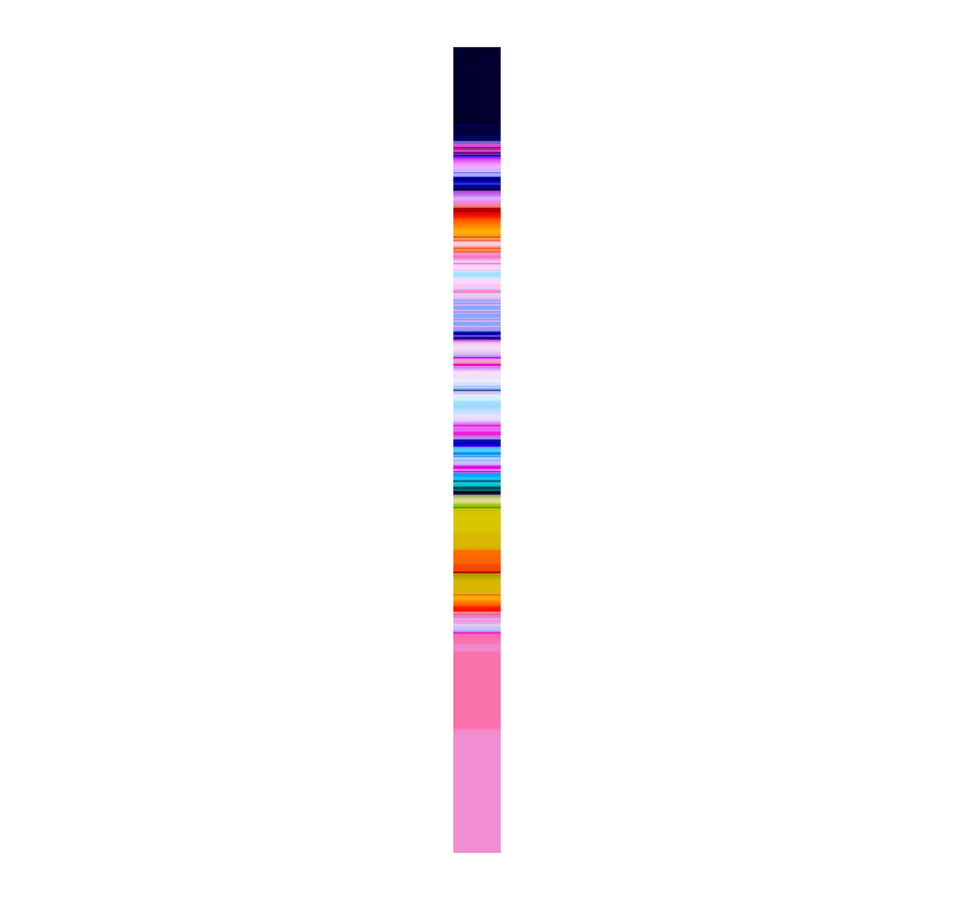 'Lumina # 202104' by Paul Snell, 2021 Chromogenic Print in Perspex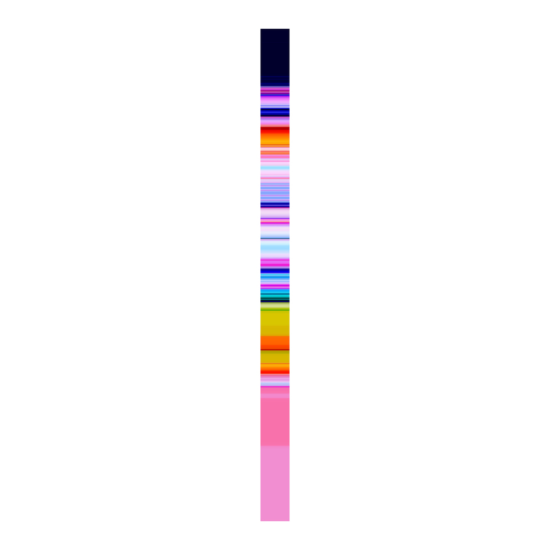 'Lumina # 202104' by Paul Snell, 2021 Chromogenic Print in Perspex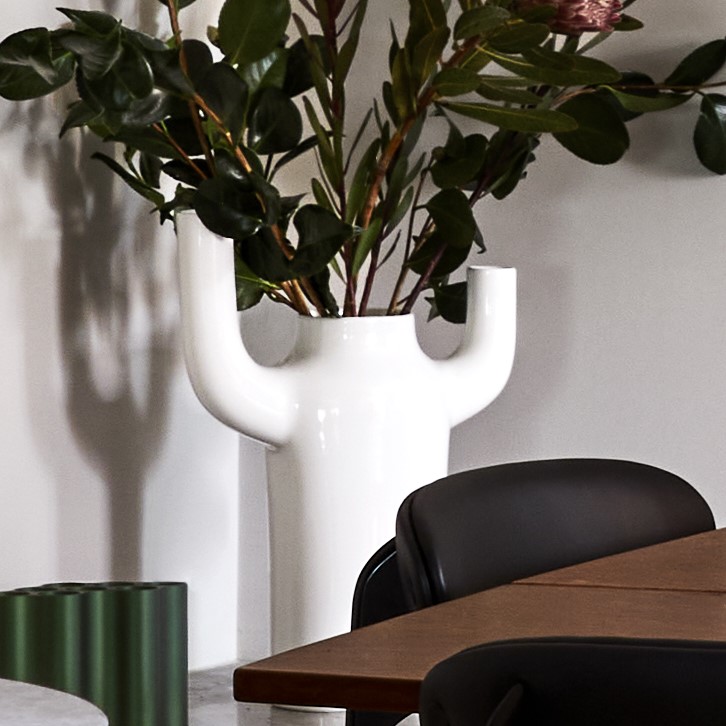 James Hayon Happy Vase from Living Edge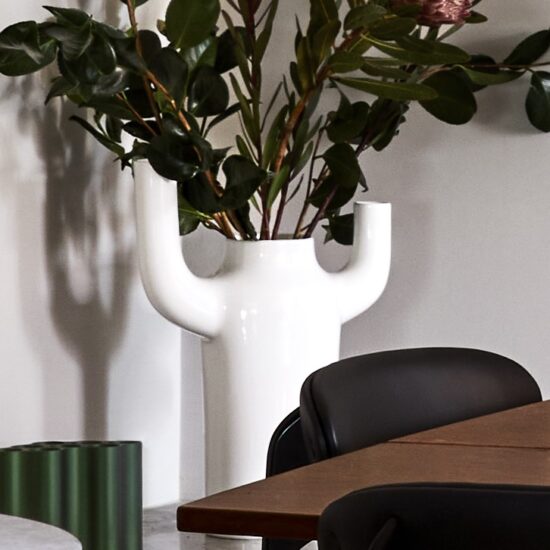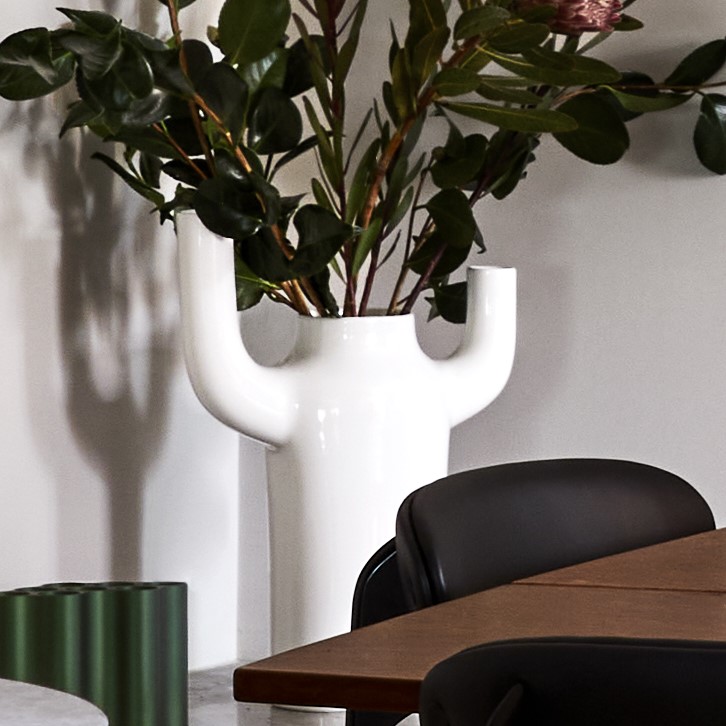 James Hayon Happy Vase from Living Edge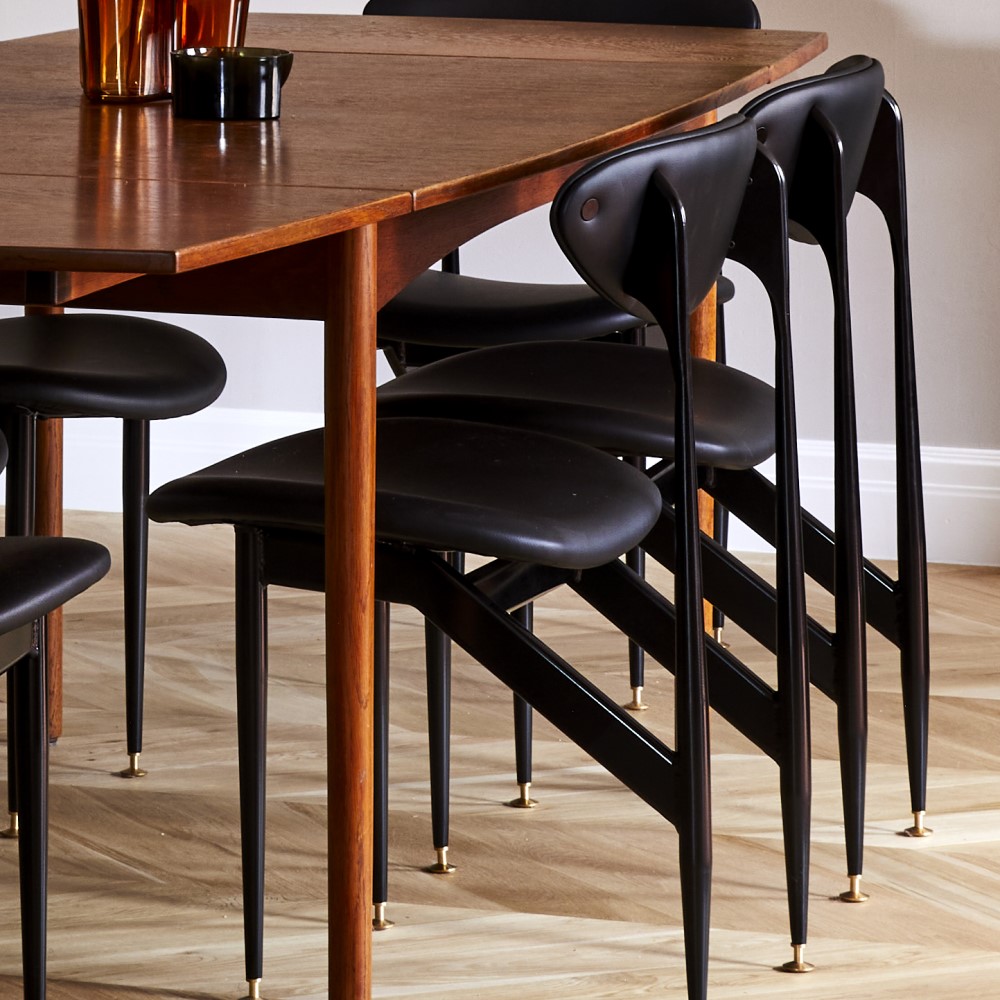 Scape Dining Chairs by Featherston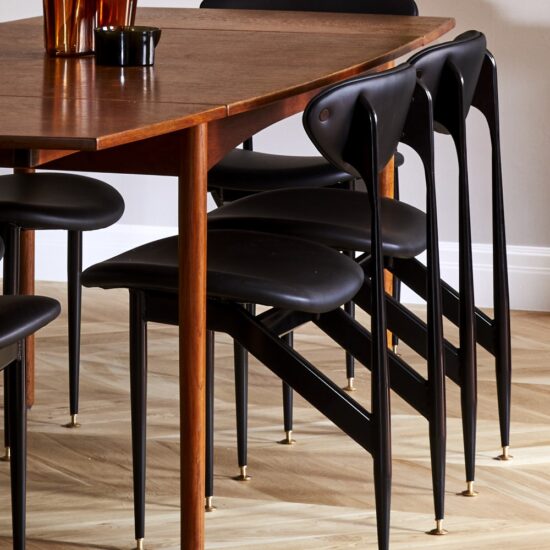 Scape Dining Chairs by Featherston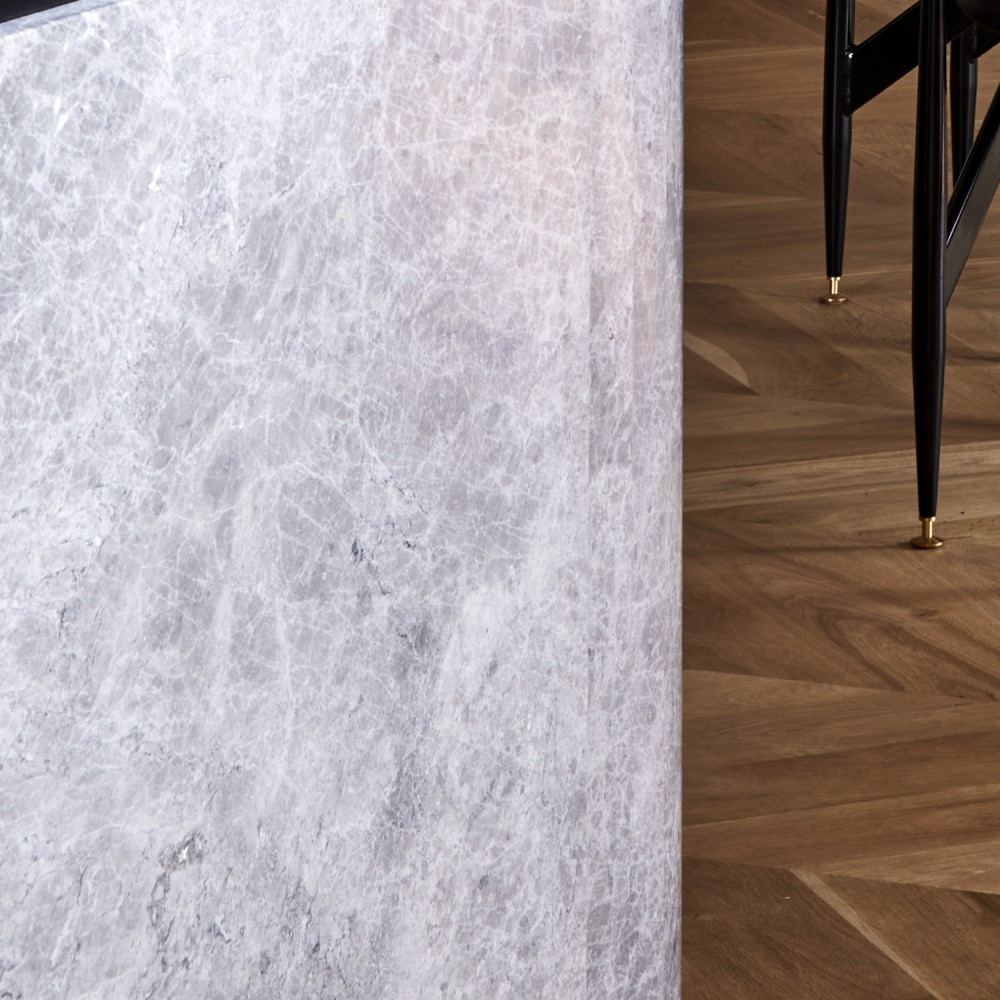 New Savior Limestone from CDK Stone. Honed Finish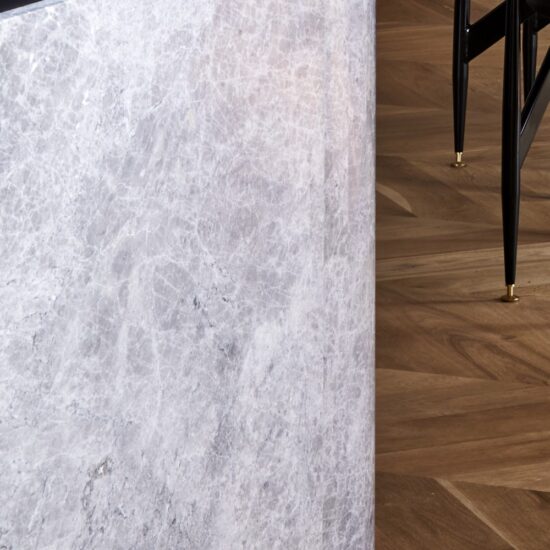 New Savior Limestone from CDK Stone. Honed Finish
Purposeful uses of colour, natural materials, and textures
Concealed kitchen marble

'Predia' Marble by Artedomus. Honed finish

Island bench marble

'New Savior' Limestone by CDK Stone. Honed finish

Open living area flooring

Engineered Timber Floorboards, in 'French Grey'. Supplied by Woodcut

Stairway curtain

Warwick Fabric 'Cleo' in Jade. Supplied by Lidi Curtains & Blinds